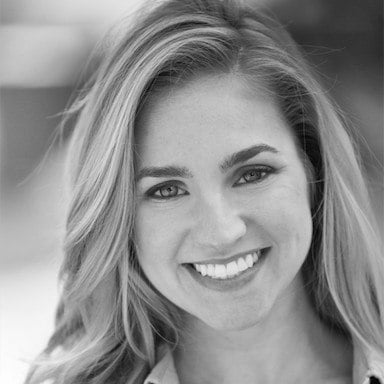 PCOS Awareness Month: Why and How We Celebrate
September – the month of back-to-school, bye-bye-summer, and hello-pumpkin-spice. It's a time of transition, out from under the laid-back heat to the crisp chill that puts a pep in your step. While I'm all for 80-degree weather and some sand beneath my feet, I'm excited for the change in season. This time of year gives me a boost of energy – maybe it's just my body's primal way of hurling me into Autumn, so I can push through Winter, and emerge in the Spring as a functioning human. Otherwise, the odds of me hibernating like a grizzly bear are high.

So this is a moment to take a deep breath and gear up for the season ahead. It's also an opportunity for reflection on our mind and body. It's a time to set new goals, address our struggles, and try new ways to fix them.
Why Is PCOS Awareness Month a Thing?
That brings me to PCOS Awareness Month. This September, we get to learn, listen, and spread stories of this under-mentioned, under-studied, and under-diagnosed disorder.
Polycystic Ovarian Syndrome affects up to 15% of women of reproductive age. It's an incredibly common disorder that causes an imbalance in hormones. This imbalance often creates unwanted and outright annoying symptoms, like weight gain, hirsutism, acne, insulin resistance, and infertility.
---
Need a PCOS crash course?
---
If it's so common and so frustrating, why don't we hear about it more? Why don't we have more studies done on the disorder, learning what really causes it? Why don't we have a cure?
I don't know the answers to these questions. What I DO know is that I'm here to talk about it. I'm here to ask for more research. I'm here because I really, really want a cure for all my PCOS sisters and myself.
Let's celebrate PCOS Awareness Month all September long by trying to get closer to these answers, and if nothing else, to make our PCOS community feel more welcome, understood, and empowered.
What To Expect During PCOS Awareness Month
RMA of Connecticut always goes big for anything PCOS-related! From our private PCOS BOSS Facebook group to PCOS Advocacy Day in the Spring, we are devoted to spreading knowledge and support around the disorder. Whether you're trying to conceive or not, we want you to be able to manage your PCOS symptoms and to be the best version of yourself.
That mission is amplified during September, PCOS Awareness Month. We have a great informational lineup for our followers that covers the spectrum of the disorder – from mental health to nutrition to infertility.
Instagram Live – Every Thursday at 7p EST
Every week, we're interviewing a PCOS cheerleader of sorts on Instagram. We will talk to patients, advocates, and doctors, including RMA of Connecticut's newest provider, Dr. Laura Meyer!
Instagram Mini-Lessons!
You are probably aware that PCOS is a unique, variant syndrome that doesn't always look the same from woman to woman. Why is that? What happens in the body to cause these imbalances? How do I know if I suffer from PCOS? What can I do about it?
You have questions, and we have teachers. Every week, we're releasing a series of PCOS Mini-Lessons on our Instagram and Facebook stories. They will be 15 second quick-facts about the disorder giving you real takeaways from trusted sources.
Educational Blogs
You know we love a good blog.
And we have TONS of PCOS blogs to share with you throughout the month. From great PCOS-friendly recipes to coping with PCOS-related anxiety, we have valuable information to share.
You can always find these blogs through our Learning Center, or you can keep an eye out on social platforms where we'll be sharing the links.
---
Want a sneak peek at a fan-favorite PCOS blog?
---
Supportive Videos
We know that lifestyle changes like better nutrition and exercise are incredibly helpful in controlling your PCOS symptoms, but implementing those changes is tough. We have created multiple videos to help you learn useful tips and tricks to actualizing these lifestyle plans and creating real change in your body.
Follow along on our Instagram and Facebook, so you never miss a video!
Advocacy
It's why we're doing this, right? We want to be an advocate for you and every other woman out there suffering from PCOS. You are not alone, and we are here to support you every step of the way.
You know, there are lots of PCOS advocates out there fighting for your wellness. We will be talking to these influencers all month long, bringing you as many resources as possible to help.
Let's Get This PCOS Party Started
We are so excited to share this PCOS campaign with you and to hopefully help you on your way to controlling this syndrome. We want to give you the tools, the tips, the resources you need to balance your mind and body and tackle any goals you may have. Whether weight loss, pregnancy, or just plain happiness is your goal, we hope you find this month beneficial for your needs.
If you ever want to seek medical help in dealing with your PCOS, RMA of Connecticut has an entire PCOS Team at your service. We treat PCOS women not trying to conceive, as well as PCOS women who are actively trying to build a family. Our team consists of a reproductive endocrinologist, physician assistant, counselors, a nutritionist, and nurses. Additionally, we offer several support group outlets for varying states of PCOS (those trying to conceive, those not trying to conceive, those that need a meditative outlet, etc.). We'd love to help you any way we can. Feel free to contact us by clicking here.
Happy PCOS Awareness Month! We can't wait to engage with you.
---
Follow us on our social platforms to stay in-the-know all month long!
&
About Virginia Hamilton Furnari
Virginia Hamilton Furnari is RMA of Connecticut's Brand Specialist and has a background in writing, marketing, and content production. In addition to helping mold the RMA of CT brand through blogs, videos, and events, she is also a patient and has undergone many fertility treatments. Given her professional and personal involvement in the fertility community, she has immersed her mind, body, and soul in family-building education.