LGBTQ+ Families & Fertility Coverage
Unfortunately, for many LGBTQ+ singles and couples, family b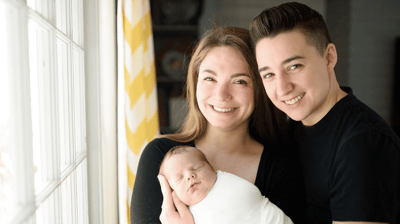 uilding and fertility costs are not covered by insurance. While we and our fellow fertility advocates work to change this, there are some ways that you can help yourself make the most of your coverage.
Check out the short list of questions below to ask your employer or insurance provider about your current coverage, or head to this blog for more tips to be your own insurance advocate.
Is there a fertility benefit offered at this company? If yes, what treatments and testing are covered? Does this benefit apply to all employees equally?
Are there in-network fertility clinics to choose from?
Are reimbursements offered to all employees for procedures that are not covered by insurance - like IUI or surrogacy?
Are there any exclusions to our fertility/family-building policies? If your current insurance policy doesn't seem like it's going to be much help, open enrollment can be the time to make a change. Ask if your employer offers any additional third party programs to help with family building costs, or investigate some on your own.
You can also use the time after you've met your deductible (typically the end of the year) to make the most of your current coverage. While your entire treatment may not be covered, a consultation, baseline fertility testing, and even genetic screening may be covered by insurance. Learn more of what you need to know about fertility costs and coverage here.