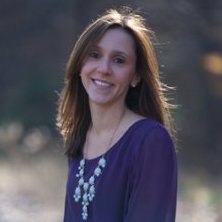 You Really Wanna Ruffle My Feathers?
Disclaimer, please read: In writing this blog post, I had some trepidations. I was nervous to put these thoughts on paper because by no means do I want to offend or hurt anyone who has been there for me throughout this process. This blog is by no means a dig at anyone. It is just a compilation of thoughts that I've had and things that I've had to deal with throughout infertility treatment. I never want people to feel like they must walk on eggshells around me or that they have to censor what they want to say. Because, really, I'm not easily offended, but sometimes, just sometimes, words have a way of affecting us in ways we never thought they could…
When Life Throws You Lemons, You're Supposed to Make Lemonade, Right?
I mean, beautiful sentiment, but sometimes it's just not easy to be that optimistic. And when you're going through a tough time - whether it be the loss of a loved one, an illness or, in my case, infertility – forget it. All "positive thoughts" end up flying out the window at one point or another.
Positive Thoughts... Not So Much
Throughout this whole ordeal, I've tried to be positive, I've tried to be optimistic, I've tried to laugh as much as I can, but it's tougher than most realize to keep the pendulum on that side of things. Negative, angry, depressed and, at times, even numb - those feelings float up so very often. And, of course, it's lovely to have the support of family and friends, but sometimes it's hard for them to really relate to what we're going through.
In all honesty, people can't really quite understand the pain of infertility unless they've been through it themselves.
So, when someone says things like, "everything happens for a reason", well, it causes a firestorm of thoughts in my head and I wanted to share some of those thoughts with you today. And while I truly understand that people are coming to me from a good place with these sentiments, that they just want to help and by no means are they being malicious, their words, well, they just kind of ruffle my already exhausted and sad feathers and here's why:
1. "God has a plan." But does He really? And if He does, what is it? Why won't He give me a sign? Why won't He help a sister out?
2. "It's just not your time/the timing isn't right." Well, thanks, that definitely makes me feel all warm and fuzzy inside. NOT.
3. "It'll happen." But will it? Really? How do you know? Do you have a crystal ball?
4. "It could always be worse." This is actually the worst. The absolute worst. Words can't accurately express how much I REALLY DESPISE this statement. Like really. It makes my blood boil because it completely minimizes someone else's feelings. It's like saying to someone, "Just get over it already; it's not that big of a deal". But it IS a big deal, a great big, incredible deal. It's about my family. And for people to say that, even if they have the best of intentions, it hits me right in the middle of my heart- you know, the one longing for a baby. I have stripped this expression from my vocabulary completely and sometimes wish others would too or at the very least, think carefully before they use it. And, if they have a friend or relative, like me, who's putting her heart and soul into having a baby- try saying, "I'm here for you" instead.
The Silver Lining
Now, I know I may sound like Negative Nancy over here, but I promise you, that's not who I am at all. Like I stated before, it's just hard for people to understand this particular pain until they've walked in our infertility shoes. But there is actually a silver lining- the other people who have walked in our shoes. Those are the people that we need to try to connect with, to commiserate with when we're going through difficult moments in fertility treatment.
RMACT recently hosted a Facebook Live event entitled, "When Perfect Strangers Become Your New #BFFs" – it's all about peer support and if you are struggling to get pregnant (or stay pregnant) and/or going through fertility treatment, I highly suggest you check it out. What a wonderful conversation about the importance of peer support. It really spoke to me, especially the mention of, "when your normal support systems aren't in place, it's time to find (or build) a new one". Now, I'm not here telling you to forget your family and friends, because I could never, ever do that. Ours have been wonderful to Dan and me and I truly don't know what we'd do without them. I'm only here to say that if you feel like you aren't getting the support you need, there are other ways to find it. You don't have to suffer in silence. You can reach out to your fertility clinic for their recommendations on peer support (RMACT offers a wonderful group- Ladies Night In three times a month) or you can reach out to RESOLVE to find a support group in your area.
The whole point of this blog post is to tell you that you are not alone, that there are people who are going to say things that will sting, but know that they are coming from a good place, that they only want to make you feel better. And when that isn't enough, there are other ways to cope. Just promise me you won't do it alone.
About Justine Houle- "Where's the F%&$#!ing Stork?!"
Justine Houle loves a great pair of shoes, and her boys Dan (husband) and Ralph (a very handsome pup hailing from Tennessee which must be where he gets his southern charm). She began her career in childcare and then joined the RMA of CT team in 2011 as a Patient Coordinator. She's served several roles in the organization since then but most recently as the Marketing Operations Coordinator. She is well known for her impeccable style - and recently became an independent stylist for Stella and Dot. On the weekends, she can be found tooling around with her boys in Fairfield, CT where she grew up and currently resides.