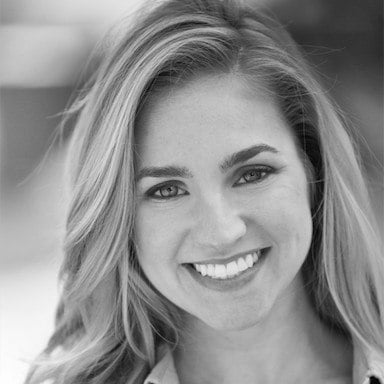 RMA of Connecticut Physicians Receive 2021 Castle Connolly Top Doc Honors
For many years now, our doctors here at RMA of Connecticut have been awarded the great honor of 2021 Top Doc from Castle Connolly. And to be honest, as a past patient and now a coworker who has seen both sides of their work ethic, there has never been a more well-deserved distinction.
The Castle Connolly Top Doc honor is awarded to doctors who have been nominated by their physician-peers and thoroughly vetted by the research team at Castle Connolly. Only doctors with deep expertise, access to advanced technology and research, high patient volumes, and outstanding outcomes are then chosen as the year's recipients.
In addition to RMA of Connecticut Medical Director and Founder, Dr. Mark Leondires, the doctors that received the award are Dr. Spencer Richlin, Dr. Josh Hurwitz, Dr. Shaun Williams, Dr. Cynthia Murdock, and Dr. Ilana Ressler. We are so proud of our physicians and believe that this is a testament to the extra mile they all go for their coworkers and their patients.
It should also be mentioned that RMA of Connecticut has fostered newer, equally as talented reproductive endocrinologists as they developed relationships within the industry, have proven their worth, and ultimately have become Top Docs alongside their coworkers. It just goes to show the love and support we have within our walls for one another, helping each other reach personal goals, and most importantly, become a better team for the patients we serve.
When tasked with writing this blog, I immediately knew I wanted to share with you the why. Why are our doctors so successful? Why are they considered industry leaders? Why did other physicians choose RMA of Connecticut physicians? Why are these doctors so likable by patients and peers?
So, simply, I asked them why.
Top Doc Questionnaire
Below are excerpts from a survey I asked of each of our 6 Top Fertility Docs, all with the goal of answering why our docs deserve to be Top Docs.
"What do you value most about being a physician?"
The doctors couldn't agree more on this one: they all answered that the patient/physician relationship along with the overall outcome (a baby!) keeps them motivated. And, as a fertility patient, I think both of those things are exactly what you want your doctor to care about: how they treat you emotionally, and how they treat you medically.
Doctors that value the development of sincere, honest relationships with you, the patient, help foster trust and hope in the treatment plan. And you don't need me to tell you this, but the family building journey is nothing without trust and hope.
Patients also want a doctor who will do anything they can to achieve the end goal. Unfortunately, fertility treatments never have a guarantee. There are factors that both the patient and the doctor cannot control that will inevitably affect the outcome, but if the doctor has the skills to deliver high quality care, your likelihood of success will grow. And, according to SART, the Society for Assisted Reproductive Technologies, our doctors' success rates are higher than the national average in several areas, and that's reassuring for many patients. Not to mention, they're setting an industry standard of all-around excellence.
For complete SART data, visit SART.org.
Want to learn how to decode SART data?
---
"Why do you think you're a good physician?"
If you're a patient at RMA, you can probably answer this question for your dedicated doctor. While their motivation is to help you build a family and establish a great relationship in the process, these doctors all offer something special and unique.
And I'm going to let you in on a secret - the humility these doctors exhibit when we bring up "Top Doc" to them represents exactly why they're a good physician. They aren't concerned with labels - they just want what is best for the patient and to help them achieve their goals of growing a family. Even when I asked them this question, "Why do you think you're a good physician?", our doctors were confident without condescension or boastfulness. They were honest and thoughtful, and I think that's one of the key reasons their peers appreciate them and they were approved by the Top Doc research team.
Here are excerpts from our Top Doc responses:
"I think listening and being observant are two qualities at which I try to excel. Also, one of our practice's main goals is to provide compassionate, sympathetic, empathetic care. That's always been incredibly important to me." – Dr. Leondires
"I try my hardest to be a good listener and come up with a great action plan, unique to my patients' needs." – Dr. Richlin
"I love listening and connecting with people. From that, I turn on my problem-solving skills (I love a good riddle!) and am able to work effectively on a solution with my team." – Dr. Hurwitz
"To me, good physicians help patients understand what is happening, why it is happening, and what the plan is to fix any problems. I try my hardest to emulate that and to use my education and experience to devise the right path forward." – Dr. Williams
"One of my goals as a physician is to put the needs of my patient before my own. I use intelligence, compassion, and my desire to understand every situation to work for them." – Dr. Murdock
"A good physician is smart, thoughtful, a good listener, and empathetic. He/she is caring and always rooting for the patient's success. That's at the core of how I try to be as a physician." – Dr. Ressler
"What did you learn about yourself as a physician last year? What were your takeaways?"
I asked them this question because I wanted to reflect the light they shine on patients back on them. Our patients have been more resilient than ever over the course of the past year, and I have to believe that the support and confidence of our physicians helped push them forward. Our doctors also struggled with the day-to-day interferences COVID caused, but still, they showed up for the patient, putting all their personal challenges aside. Our patients know this, respect this, and in my opinion, this type of attitude is precisely why this crew was chosen as Top Docs.
Here's what our Top Docs had to say about their own reflection:
"My takeaway was the overall adjustment our practice had to go through, and yet, we still managed to connect with patients. We were so used to seeing patients without masks, in person, smiling, experiencing human touch, all of which are important to our jobs. Once we switched to virtual visits, it was a challenge, but we persevered. We became very productive with the options we had, and I still feel just as connected with my patients." – Dr. Leondires
"In the midst of the pandemic, I strived to remain just as dedicated to our patients and to the RMA of Connecticut practice (we're a family, too!). My takeaway is that none of us ever wavered, and we were always there to take care of our patients." – Dr. Richlin
"The COVID pandemic and physical distancing really made it even more important to work hard to create great personal relationships with my patients. It reaffirmed my original goals as a physician to care for people and help build families." – Dr. Hurwitz
"2020 showed us the importance of the close personal connections that each of us have, especially close family bonds that we had to rely on when contact with others outside of the family was limited. And we learned the importance and desire that individuals have to build these bonds. I was grateful to be able to help those who braved the uncertainty of jobs and friends and living situations to have those family connections for the first time." – Dr. Williams
"The past year was probably the most difficult that any of us as physicians and healthcare providers will ever see in our career. Even those who were not directly involved in the care of COVID patients had to quickly adapt our practices and deal with ever-changing information, especially in the early days of the epidemic. We witnessed our colleagues in the ICU working tirelessly caring for patients with a deadly and contagious virus. In spite of this, most physicians when asked would say 'I was just doing my job.' We are physicians, and we take care of patients regardless of the circumstances." – Dr. Murdock
"I am grateful for our frontline workers who selflessly care for those who are sick. They have witnessed unbelievable illness and are heroes. I am also grateful that I was able to continue to provide fertility care and treatment to our patients over the past year. Time is not on the side of fertility, and it was a privilege to be able to continue coming to work every day and caring for patients." – Dr. Ressler
"What are you most excited for this year?"
In an effort to move on from 2020, I wanted to what they look forward to in 2021. Here are their responses:
"After 2020, I'm more confident than ever in RMA of CT's ability to provide for patients, no matter the climate. 2021 will be a productive year! I'm also excited for maybe a bit of normalcy in our future. Not wearing a mask, vacations, and summer." – Dr. Leondires
"I'm really excited to see the fruits of our labor, despite a tough 2020. I'm excited to be growing our practice, meeting new patients, and growing more families." – Dr. Richlin
"I'm ready for the world to turn right-side-up instead of upside-down. I am looking forward to a soothing of our collective nerves, for the world to calm down, and for everyone to relinquish some of the worry and anxiety that we have all been carrying." – Dr. Hurwitz
"I'm excited for life to return to normal and to see all the new lives that we helped make happen during this pandemic. For some, 2020 was a year to remember – for the best of reasons!" – Dr. Williams
"The COVID-19 vaccine! 2021 will only get better, and I'm so excited to move forward and build more families for amazing patients." – Dr. Murdock
"I am very excited that the COVID-19 vaccine has arrived and is being distributed! I truly view this as a light at the end of the tunnel, and I hope that it is dispersed quickly so that individuals are safe and families can be reunited with loved ones again. I also look forward to seeing our patients' smiling faces in person (not only behind the mask) and to be able to give them hugs again." – Dr. Ressler
Living the Mission
Our doctors have a mission of providing "high-quality, compassionate care" to all of our patients. They try their hardest every day and even in the height of a pandemic, they've managed to pull away from the pack, distinguishing themselves as leaders. That's not to say they weren't challenged by all the new protocols; they had to craft a completely new process that offered the same standard of care. And instead of crumbling or making excuses, they brought their A-game and kept doing what they love to do - build families - in a smart, nimble, highly productive, crisis-averting way.
They are humble, considerate, and selfless, which is why this work will always be patient-first for them, and ultimately, RMA of Connecticut. Receiving the Top Doc honor is a great affirmation of their work toward their mission and high standards, and on behalf of RMA of Connecticut patients and employees, we want to extend a big "Congratulations!" their way.
---
About Virginia Hamilton Furnari
Virginia Hamilton Furnari is RMA of Connecticut's Brand Specialist and has a background in writing, marketing, and content production. In addition to helping mold the RMA of CT brand through blogs, videos, and events, she is also a patient and has undergone many fertility treatments. Given her professional and personal involvement in the fertility community, she has immersed her mind, body, and soul in family-building education.