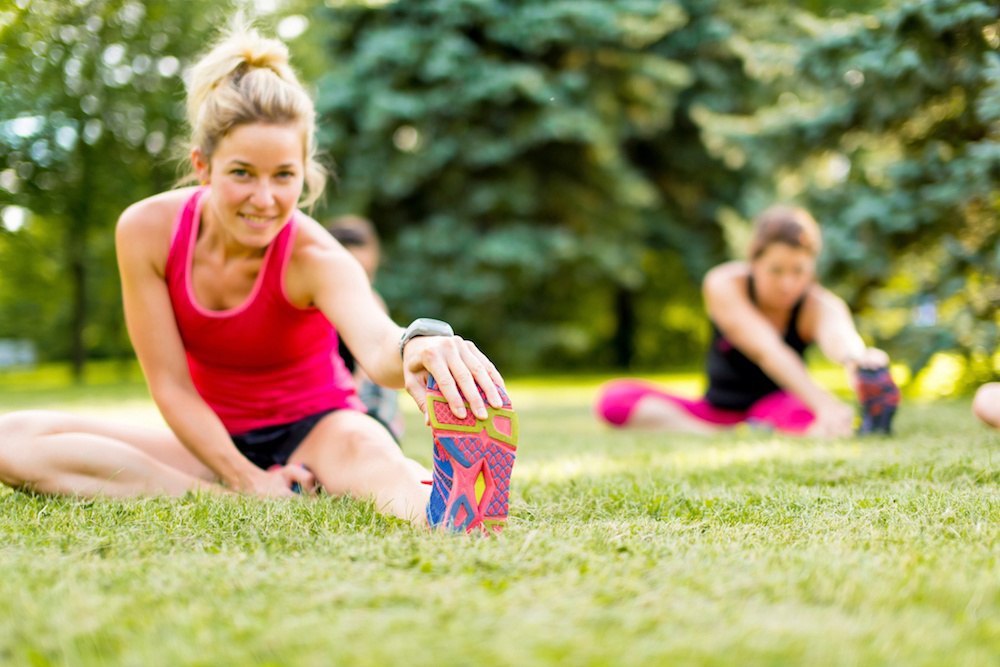 Infertility Olympics-What We Have In Common With World Class Athletes
The 2016 Summer Olympics are in full swing. We're watching these strong, fit, young people push to their outer limits and beyond, sometimes into realms that they did not know existed. Breaking world records, Olympic records and personal records.
Defying The Odds: Olympic Athletes and Fertility Treatment
Seeing these polished, confident athletes, at the top of their game is more than inspiring. With each athlete, the preparation is intense-each of their movements while they are performing has purpose; nothing is done without training, thought and consideration towards their goal of winning. Every bite they put into their mouths, the amounts of minutes they sleep and when, every exercise workout is carefully calculated and choreographed to bring them closer to their goal of a gold medal. Nothing is left to chance and there are few possibilities of increasing strength and speed that are left untried.
Many of us like watching the video clips of the athletes as young children, just starting out. Falling down, missing their mark, smiling until their faces look like they will split, half asleep because practice time was so early or so late, crying from frustration, putting their arms in the air in excitement, cheering their teammates on and moving forward. Those little ones had no guarantee of succeeding, in fact, if they watched the Olympics of their youth and idolized their favorite athletes, their chance of emulating their hero and reaching the Olympics was miniscule. Tinier than miniscule.
Let's talk about statistics.
Consider that, according to an article in USA Today SPORTS, citing information from the Canadian Casino company Online Casino, there are 1,083,617 men who play football in high school in the United States. Of those, 72, 788 go on to play in college. 256 are then drafted to the pros. That's 1 in 4,233 success rate. 03%.
Sometimes numbers speak louder than words or pictures.
Only 1 in 45,000 who play basketball will play in the summer Olympics. http://visual.ly/what-are-your-chances-becoming-summer-olympic-athlete
Pretty slim odds of achieving their dreams.
Makes the statistics of becoming pregnant during fertility treatment so much more attractive. More attractive and more hopeful.
Each fertility treatment cycle (whether IVF, IUI, donor egg, donor sperm, gestational surrogate) should be geared specifically to you- taking into account all the healthy, vibrant things about you and the things that are getting in the way of you becoming pregnant. Even with unexplained infertility, where there is not an detectable reason for infertility, prognosis is very good because an excellent fertility practice circumvents the undetectable with protocols that work and have a high success rate.
Our chances of becoming pregnant via IUI & IVF are, way, way higher than that of becoming an Olympic athlete. Certainly. Soaring in the air higher. Even that much higher than becoming an Olympic athlete and going on to win a gold medal. Or a silver. Or 21 gold medals (go Michael Phelps!) Our ability to create fertility where there is infertility, are way, way higher than what the athletes we are watching had to overcome.
So watch them. Celebrate them. Cheer for them. Recognize all the hard work and determination that it took each one of those athletes to get there.
And keep remembering that the goal of having a baby is a reasonable one, even when it feels like a heroic effort, even though it may take more of you and from you than you ever thought possible. We know how to do that- work hard, keep going, don't give up. That's where we have a lot in common with these athletes. And our goal is our family- a goal worth fighting for.
Let's turn that reasonable expectation of family into the reality of a baby. Make an appointment if you haven't gotten pregnant in one year (or six months if you are over 35).
Be your own hero and build your family. We're here to help.
About Lisa Rosenthal
Lisa has over thirty years of experience in the fertility field. After her personal infertility journey, she felt dissatisfied with the lack of comprehensive services available to support her. She was determined to help others undergoing fertility treatment. Lisa has been with RMACT for eleven years and serves as Patient Advocate and the Strategic Content Lead.
Lisa is the teacher and founder of Fertile Yoga, a program designed to support men and women on their quest for their families through gentle movement and meditation.
Lisa's true passion is supporting patients getting into treatment, being able to stay in treatment and staying whole and complete throughout the process. Lisa is also a Certified Grief Recovery Specialist, which is helpful in her work with fertility patients.
Her experience also includes working with RESOLVE: The National Infertility Association and The American Fertility Association (now Path2Parenthood), where she was Educational Coordinator, Conference Director and Assistant Executive Director.