CT Fertility Support - Summer Event Reminders
CT Fertility Support - Summer Event Reminders
In addition to the free fertility testing for teachers that Reproductive Medicine Associates of Connecticut (RMACT) is offering this August, we have many fertility events to offer support, build community and share information. Please browse through the highlights below and check our full calendar of events for more options, including Feritle Yoga and Prenatal Yoga. Here are just a few summer reminders for our upcoming CT fertility support events:
Ladies Night In - Norwalk & Trumbull
General Peer Support Group with Lisa & Carrie
Come and meet a terrific group of women that gather monthly to share their stories, feelings, questions and laughs.
Experience the relief of talking with other women who understand what you are going through. Build friendships with women who will be by your side throughout your family-building journey.

Norwalk (7:00-8:30) 20 Glover Ave, RMACT Norwalk Finance
Thursday July 17th
Thursday August 14th
Trumbull (7:00-8:30) 115 Technology Drive
Wednesday July 24th
Thursday August 20th
This group is free of charge and a light dinner is provided.
To RSVP or for inquires please email Carrie at cvansteen@rmact.com
Drop-In Weekly Support Group for Patients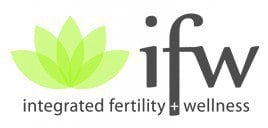 Please feel free to join this free, drop-in support group in Norwalk, Mondays 8:00 am-9:00am.
Lisa Schuman, LCSW will be available and will be leading this group in the Learning Center at RMACT's Norwalk office during morning monitoring:
From 8:00 am-9:00 am; For RMACT patients only.
Any questions please contact Justine Sekelsky 203-750-7484
Third Party Reproduction: A Drop-In Support Group
This new group started at the beginning of August and is now offered the first Tuesday of each month from 8:00 AM – 9:00 AM
Norwalk Location: 10 Glover Avenue
Facilitated by Lisa Schuman, LCSW
This group is free of charge and welcomes patients in all stages of the process – from thinking about moving forward using an egg and/or sperm donor to choosing a donor to beginning your cycle and finally, to parenting.
For more information or if you have a question contact Justine at 203-750-7407
This group is open to the public
About Lisa Rosenthal
Lisa has over thirty years of experience in the fertility field. After her personal infertility journey, she felt dissatisfied with the lack of comprehensive services available to support her. She was determined to help others undergoing fertility treatment. Lisa has been with RMACT for eleven years and serves as Patient Advocate and the Strategic Content Lead.
Lisa is the teacher and founder of Fertile Yoga, a program designed to support men and women on their quest for their families through gentle movement and meditation.
Lisa's true passion is supporting patients getting into treatment, being able to stay in treatment and staying whole and complete throughout the process. Lisa is also a Certified Grief Recovery Specialist, which is helpful in her work with fertility patients.
Her experience also includes working with RESOLVE: The National Infertility Association and The American Fertility Association (now Path2Parenthood), where she was Educational Coordinator, Conference Director and Assistant Executive Director.