Fertility Program Team Member Offers Poem; Loving Words of Support
RMACT | RMACT Team | Support | Poetry
Fertility Program Team Offers Infertility Support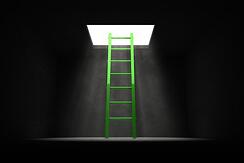 Have you heard all that nonsense about doctors and medical practices that don't care about their patients and only think about the money they are making?

Well, there may be one or two of those around or more, I don't know.
Judging from the blog suggestions that I get on a regular basis from the RMACT team members, I know that RMACT is not one of those practices.
Maybe it's the holiday season. Maybe it's because it's the season to be grateful.
Maybe it's just simply because the RMACT team members love our patients.
All I know is that the blogs keep rolling in.
Here's an email that I got last week from Justine, our Third Party Patient Navigator.
"Last night I was go through some old boxes and I stumbled across this poem and thought…hmmm, maybe Lisa would like this for a blog or to post somewhere? I just thought it might be a nice reassurance for our patients to keep on going when the going gets tough…."
Thanks Justine!
"Don't Quit"
~Author Unknown
"When things go wrong as they sometimes will;
When the road you're trudging seems all uphill;
When the funds are low, and the debts are high
And you want to smile, but have to sigh:
When care is pressing you down a bit-
Rest if you must, but do not quit.
Life is queer with its twists and turns
As everyone of us sometimes learns,
And many a failure turns about,
When he might have won, had he stuck it out.
Don't give up though the pace seems slow,
You may succeed with another blow.
Success is failure turned inside out;
The silver tint of the clouds of doubt;
And you can never tell how close you are
It may be near when it seems so far;
So stick to the fight when you're hardest hit-
It's when things go wrong that you must not quit."
We Know Fertility Treatment is Rough
We know that infertility and fertility treatment is rough. We know it better than most. And we are here to help. We're here to help with excellent and expert medical treatment.
And we're here to help with supporting you as a whole person.
Thanks for the beautiful thoughts and for thinking of us all Justine, much appreciated.
Lisa Rosenthal's Google+
About Lisa Rosenthal
Lisa has over thirty years of experience in the fertility field. After her personal infertility journey, she felt dissatisfied with the lack of comprehensive services available to support her. She was determined to help others undergoing fertility treatment. Lisa has been with RMACT for eleven years and serves as Patient Advocate and the Strategic Content Lead.
Lisa is the teacher and founder of Fertile Yoga, a program designed to support men and women on their quest for their families through gentle movement and meditation.
Lisa's true passion is supporting patients getting into treatment, being able to stay in treatment and staying whole and complete throughout the process. Lisa is also a Certified Grief Recovery Specialist, which is helpful in her work with fertility patients.
Her experience also includes working with RESOLVE: The National Infertility Association and The American Fertility Association (now Path2Parenthood), where she was Educational Coordinator, Conference Director and Assistant Executive Director.