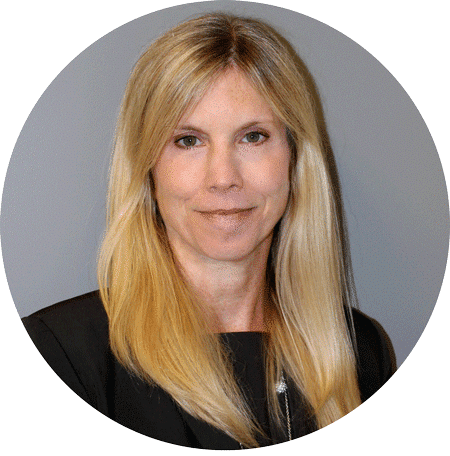 Ask the Expert – Fertility Questions and Not Sure Where to Get Answers?
Do you have fertility questions, but not sure where to get quality answers?
Reproductive Medicine Associate's of Connecticut (RMACT) Director of Mental Health, Lisa Schuman, LCSW shares her wealth of experience and expertise with us.
Fertility Questions – I Need Answers!
Dear Lisa,
I have had so many ups and downs in fertility treatment that I feel like a passenger on a bumpy road with a really bad driver.
I needed polyps removed and then we had some adjustments to make in our diets (my husband too), then tried IUI and then IVF.
We are planning to try IVF again but there is so much that is still confusing to me. I'm amazed I don't mess up my medication.
My husband is less involved and although I know he cares, he is a more "go with the flow" sort of person than I am. I need to research every treatment and problem we have and don't always understand that either. So I go on message boards and chat rooms and there is a lot of contradicting statements and of course misinformation.
I feel like I need to sit down with someone and figure this all out.
What do you suggest?
Charlene

Dear Charlene,
You seem to be faced with two issues. One is that fertility treatment is stressful. Even though doctors and nurses carefully explain protocols to patients, what the patient often hears is "blah blah blah" – just like in a Charlie Brown cartoon.
Stress will do that to you. Mindfulness techniques and diaphragmatic breathing can help lower the tension. But it often doesn't completely go away.
Next time you speak with your nurse or fertility specialist; take notes, bring a friend or ask your practitioners if you can record the instructions, then type them up and post them on your fridge. Remember that it's very easy to forget things when you're stressed. Use tools that help.
The second problem is that you are trying to figure out everything by yourself. Maybe you are very independent or maybe going on the internet helps you feel a greater sense of control over your experience. As you have said though, it isn't working. The best source of accurate information will come from your doctor. Many people are intimidated by their doctors or fear that their doctors will feel they are "nagging" if they ask too many questions. The truth is your doctor wants to help and of course, you are right, he or she is also busy. So think through the questions you really want to know and make a list. Leave space between questions so that you can write down the answers. Then make a 20 minute appointment with your doctor to discuss your questions. It is a horrible feeling when the most important thing in your life (having a child) is not happening and you are, as you say, a passenger on a bus on this bumpy road. Knowing the answers to the questions that are important to you and having clear direction should help you feel more in control over your journey and that can be very comforting.
Good luck on your journey.
Lisa
About Lisa Schuman, LCSW
Lisa Schuman, LCSW, is RMACT's Director of Mental Health Services. With almost twenty years of experience in the field of reproductive medicine, Lisa provides patients with support, guidance and education. Lisa has extensive academic experience, having received several awards for research projects at the American Society for Reproductive Medicine's (ASRM) and the Pacific Coast Reproductive Society's annual meetings. Lisa completed college at Northeastern University and received her MSW at Yeshiva University. Her desire was, and continues to be, to continue to grow and learn with the aim of having added skills to help her patients. Lisa meets with patients at RMACT's Norwalk and Stamford offices.