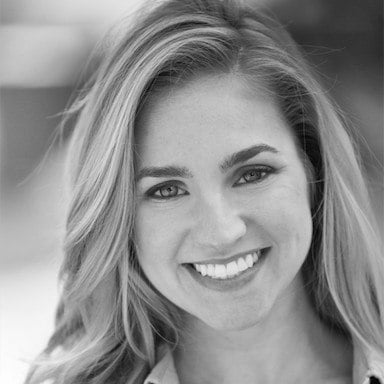 [VIDEO] 5 Secrets of IVF: One Patient's Attempt to Demystify the Fertility Treatment
Before you inject that first dose of medication, you think you've done all your research on in vitro fertilization, or IVF. You've taken a meds-mixing class, you've read ALL the articles, and you've memorized every instruction your fertility team has given you.

But what happens next might be unexpected. You learn things along the way. Real things. Personal things. Things that you only ever talk to your partner about.

Well, I'm here to break that IVF secret-silence. I'm going to tell you all the weird, not-so-pretty, honest things that happened to me while going through IVF with my husband.
Disclaimer: I am NOT a doctor. I'm not providing any medical advice here, nor am I telling you how your journey should go. I'm just here to expose what happened behind the scenes for me, completely unfiltered. Maybe you can relate to some, or maybe you won't. Either way, the point of this article is to show you that you can be as prepared as possible, but magical, unpredictable, wonderful, disgusting, perfectly imperfect things might happen along the way…
5 Truths About IVF (According to Little Ol' Me)
The fertility journey roller coaster came on fast for me, serving up a humbling whiplash that no one ever expects to face. I became pregnant, had a miscarriage, was diagnosed with PCOS, and had my first round of letrozole, all within 6 months. Three failed ovulation inductions/intrauterine inseminations later, I took my first round of IVF injections. Over the course of the month or so that followed, I learned so much about my stamina, my body, and my relationship with my husband.

Keep in mind, please, that this is simply based on my personal experience. I'm not a clinician and certainly have no certifications to give you any medical advice. What I do have is experience. It may be similar to yours, or it may not be. Either way, I do hope you find some relatability in the context, because those of us who have been through IVF all share a bond… sort of like the kind all convertible drivers share as they nod at seemingly complete strangers on the road, as if they're old pals. Our bond is like that, except that the convertible is a giant needle.

So here are some great, some gross, and some unexpected takeaways from my IVF experience:
1. You'll feel like a med student
If your clinic is anything like mine, they will set you up for success by putting you through a medication and injection crash course. You'll learn fun words like Ganirelix and Lupron (no, not two far off planets in the galaxy, but two standard IVF medications used in some protocols), and you'll start using the term "cc" like they do in Grey's Anatomy. Or you know how nurses in scary movies hold a long needle upright and flick the side of the syringe before injecting the poor patient with a mysterious elixir? I found my husband flicking the side of syringes often to, you know, "get rid of the air bubbles." I think he had a little too much fun taunting me.
All jokes aside, I truly developed new pride and confidence in my most basic needle-skills. Hopefully, I'll never need to tap into this ability ever again
IVF tip: If you're going through this with a partner, lean into that relationship! My husband and I made a deal: since I was bearing the physical brunt of all this, he was in charge of medication. The organizing, the dosing, the administering… our agreement worked for us. Find a give-and-take that works for you.
2.
The Progesterone in Oil needles are LARGE… but I found a secret to managing pain
Before reading this section, you need to know that prior to fertility treatment (and throughout the process), I was very, very afraid of needles. It was only just this flu season (Fall 2020) that I didn't cringe at the flu shot. I credit my infertility for overcoming that fear.
When I began IVF, I didn't realize that there are MORE injections after the ovary stimulating portion (what happens prior to egg retrieval). Everyone's medications and plans are different, but for me, the most intimidating shots came later and made the belly-shots seem like child's play.
Progesterone-in-Oil (PIO) are also just that – medication in oil. It's thick. So not only is the needle long, but the injection takes a couple more seconds than a typical shot. It is inserted at the base of your lower back on the side (okay, I'll be more real… it's at the top of your butt cheek), and I'm not going to lie to you, they do not feel good.
However, I found a solution that made it so I couldn't feel a thing.
I applied a lidocaine patch about 30 minutes beforehand, and by the time my husband gave me my shot, I couldn't feel it at all. Not even a pinch… nothing.
Ask your doctor if they can recommend a patch for you – the one mine recommended was a gamechanger.
I also found that rubbing the area and marching in place helps dissipate the liquid. That tip from RMA of CT patient advocate, Lisa Rosenthal.
IVF Tip: Don't wear tight jeans as you administer your PIO shot. True story: I pulled my jeans down just enough to expose the appropriate area, and since the area was propped up by my tight jeans, when the needle was removed, it caused a geyser of blood to shoot right back out at husband. Whoops…
3. You will get closer to your spouse
I have heard it both ways: Infertility hurts couples. Infertility helps couples.

For us, it was the latter. I learned to trust my husband in entirely new ways, and he saw me at the most vulnerable moments of my life. He was my calm, and I was his fighter. There's just something about yearning for the same goal, coming together as a team, and riding the roller coaster hand-in-hand that allows you to emerge as something more unified and stronger than before.
IVF Tip: At the end of the day, no one will ever know your pain like your partner does, because they share it, too. When the going gets tough, try to remember that you two are on the same team, and don't be afraid when they're coming at you with a needle.
Wondering if you can hit the salon or have sex during IVF treatment?
Read IVF dos and don'ts here
---
4. All the Vaginal Inserts
[Turn away now if you aren't good with gross.]

This actually began with my IUI cycles but was part of my IVF experience as well. When my doctor told me I'd have to begin a cycle by inserting little pink pills into my vagina at a certain phase of the treatment, I didn't think too much of it. In fact, I thought, "Hey! Not a shot!" But then when it came down to doing it, I realized I had some questions…

Should I use something to insert? How far do I insert it? Am I going to mess this up if I go too far, or not far enough? Is my cycle riding on how well I "administer" this tiny pill?

So I emailed my nurse, trying to remain cool, calm, and collected. Here's exactly what I wrote her:
I'm writing to ask about the mechanics of taking a vaginal medication. I'm assuming there's a right way and a wrong way to do it...? Will there be specific instructions as to how to do this? Or is it as simple as insertion?
Sometimes I'm an overthinker, can you tell? My wonderful nurse politely responded, without poking fun at the phrasing, "mechanics of taking a vaginal medication":
Since it's an oral tab, you just insert with your finger, as far up as you can, and that's it. Sounds very professional doesn't it? Ha! It gets absorbed right away since it's given vaginally. You should expect some discharge, which is fine.
So now, I was a confident vaginal-pill taker, but I underestimated the discharge.

Remember I said the pills were pink? Pink. Was. Everywhere.

Okay, maybe not everywhere, but the vibrancy and amount did catch me off guard (even though there's written proof that my nurse warned me!). Word to the wise: it will stain.
IVF Tip: My humble recommendation is to invest in some panty liners and wear them religiously when you're on a vaginal insert regimen. Your nice undies will thank you.
5. The Embryo Transfer is Ceremonial
I saved my favorite for last.

You may have seen my breakdown of the IVF Embryo Transfer, and if so, you know that I valued this day more than any other in our infertility journey. It was so special; I'll never forget the weight of the silence as the embryo was brought into the procedure room. The embryologist held it as if it were a burning candle, a light that represented the brightest future for our family.

As I lay there in awe, holding my husband's hand and seeing my fertility team handle the embryo with such care, I knew that we were lucky. Infertility tests you beyond your limits, but not everyone gets to witness to the sanctitude of the culmination – an embryo transfer.

My husband and I feel incredibly grateful for that moment, that we made it that far when others can't say the same. We feel grateful that we shared this moment with our doctor who was our Earth's center from the start of it all. We feel grateful that this moment was the end of our magical, unpredictable, wonderful, disgusting, perfectly imperfect IVF journey.
Are These Truths for Your IVF Journey?
In writing these all out, my purpose is not to embarrass myself or my husband. It's also not to laugh at our experience or pretend it was all sunshine and daisies. My purpose is for you to realize that this could be an opportunity to learn something new about yourself, your relationship, and the true passions behind your goals.
I know I joke about some of the lighter moments in the experience, but it's because I had equally as low moments as I had highs. Those deep, dark lows will stay with me forever and remind me how lucky my husband and I were to achieve in the ways we did... and hopefully, will achieve in the future.

You never know what you'll come across in a fertility journey, but I assure you that there are people out there rooting for you. I know I am.
---
How long does IVF take, from start to finish?
About Virginia Hamilton Furnari
Virginia Hamilton Furnari is RMA of Connecticut's Brand Specialist and has a background in writing, marketing, and content production. In addition to helping mold the RMA of CT brand through blogs, videos, and events, she is also a patient and has undergone many fertility treatments. Given her professional and personal involvement in the fertility community, she has immersed her mind, body, and soul in family-building education.