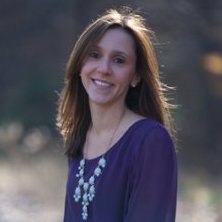 Yep, It's True: The Holidays Suck When You're #TTC
Infertility | Holidays | Fertility | Stress Reduction | fertility journey | reproductive medicine | Wellness | Love and Infertility | Getting Pregnant | Top Stories | featured | Featured Story | TTC | reproductive health | Mental Health
Enjoy Halloween YOUR way
I just LOVE the fall season. The beautiful, changing colors of the leaves, the delicious apple cider donuts, and the warm sips of a pumpkin spice latte. Not to mention the cozy sweaters, boots, and scarves you get to wrap yourself up in. It all just makes me so happy, but that wasn't always the case.
During the years Dan and I were trying (unsuccessfully) to conceive, the fall season became one I dreaded because it was an unavoidable reminder that Halloween, Thanksgiving, and Christmas were right around the corner. Rather than feeling excitement about the magical holiday season, I was filled with sadness and dread because the holidays, a time when families come together to celebrate, was just another reminder of what Dan and I didn't have, but so desperately wanted: a family of our own. I knew that every time I turned on the TV, I would be blasted with commercials promoting the holidays or when I logged onto Facebook, I would be bombarded with friend's posts of their children all dressed up in their holiday attire, while Dan and I watched from the sidelines, wallowing in the pain of not having a child yet.
It's never easy experiencing envy and jealousy, and watching others enjoy what we were so desperately yearning for was downright painful…in fact, it completely sucked. Of course, we were happy for our friends, but it was hard not to feel the bittersweet sting of what we didn't have. I often asked myself, as I know many fertility patients do, "Why me?". While I continue to wait for the answer to that question, I have some suggestions that I hope will help you make it through the first of the celebrations this season: Halloween.
Halloween Trick of Infertility
Halloween is more than an event, it's a time that is heavily focused on children, their adorable costumes, and the fun they have trick-or-treating. For those of us that don't have children yet (keyword here: YET because we'll keep working toward that goal until it happens!), October 31st is just another day, but it doesn't have to be! I've put together some tips to help you forget about what you don't have (at least for a few hours) and focus on what you do have so you can hopefully have some fun during Halloween, despite your fertility journey.
Tips from Justine & Dan
Instead of greeting trick or treaters:
Turn off your porch light, change into your comfiest pajamas, and watch a movie (scary - if you're so inclined!). Since I'm not a big fan of scary movies (Michael Myers still haunts me in my dreams!), my suggested pick for you is Hocus Pocus! Gotta love vintage SJP!
Take time to reconnect with your spouse or significant other by scheduling a date night doing something you both enjoy. As basic as this sounds, Dan and I absolutely love going out to dinner because it's time that allows us to focus on one another and talk without any distractions (no cell phones and no worrying about what needs to be done around the house). We get to just enjoy our food and each other and for us, there is nothing better.
Forget the tricks and treat yourself to a nice manicure, shopping trip with your best friend, or even a couple's massage. Who doesn't love a little pampering?!
If you feel like celebrating Halloween:
Throw a party of your own! And, just for the heck of it- make it an adult only party! Decorate your home, invite friends over, dress up, and enjoy a nice strong Pumpkin Martini or other cocktail of your choice while you still can (ya know, before you're bumping along!).
Have a fur baby? TJ Maxx, Marshalls, and HomeGoods are great places to go to pick up an adorable costume for your pet. I remember one Halloween two years ago, while we were in the thick of #TTC, Dan and I decided that we were going to celebrate Halloween because, well, frankly, we wanted to! We were tired of being sad and wanted to have some fun, so we picked up a Top Gun costume for Ralphie and yes, it was the cutest thing. Ralphie actually let us dress him up and even more impressively, he wore the costume ALL NIGHT. He must've known we needed a "pick me up". I have such fond memories of that Halloween because Dan and I made it our own: we dressed up Ralphie, made hot (spiked!) apple cider, and sat on the porch while handing out candy to the neighborhood kids. Although this might be hard for some people to do, it gave Dan and I hope that one day WE would be the ones walking around the neighborhood with our baby, and of course, Ralphie!


Dress up and head out to your favorite bar because why not?!
I hope these tips help you enjoy the start of the holiday season. Remember to keep looking forward, but enjoy yourself when you can, knowing that you can and will make it through your fertility journey stronger than when you started.
About Justine Houle- "Where's the F%&$#!ing Stork?!"
Justine Houle loves a great pair of shoes, and her boys Dan (husband) and Ralph (a very handsome pup hailing from Tennessee which must be where he gets his southern charm). She began her career in childcare and then joined the RMA of CT team in 2011 as a Patient Coordinator. She's served several roles in the organization since then but most recently as the Marketing Operations Coordinator. She is well known for her impeccable style - and recently became an independent stylist for Stella and Dot. On the weekends, she can be found tooling around with her boys in Fairfield, CT where she grew up and currently resides.