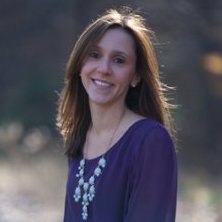 When the Third Time Isn't The Charm...
Infertility | Infertility Awareness | Mental Health | Community
So, the third time wasn't the charm.
And here we are.
3 completed IUI cycles.
3 negative pregnancy tests.
To be exact, that's 3 additional negative pregnancy tests on top of the plethora of pregnancy tests we'd already taken before ever beginning fertility treatment.
Time to make the biggest decision so far: to pursue a 4th IUI cycle or bust out the big guns and move forward with In Vitro Fertilization (IVF)?
Dan and I seriously contemplated doing one more IUI cycle. There was a certain comfort in that choice because we knew what to expect, we knew how the process worked, and we knew how I reacted to the medications. Plus, we have unlimited IUI coverage, so we knew that the financial cost wouldn't be a huge issue.
But the emotional cost?
Just the thought of going through this type of cycle again, knowing the odds of success weren't in our favor felt exhausting and well, it turns out we couldn't actually afford it, at least emotionally. To us, (and this may sound horrible because we had unlimited IUI coverage which some people would give their right arm for) it lined right up with the layperson's definition of insanity- doing the same thing over and over again and expecting a different result. Call us pessimistic, but we just couldn't put ourselves through that disappointment again. We know that nothing is guaranteed with fertility treatment, regardless of what medical protocol you use, still, we were motivated to try something new. We felt more in control of things, switching it up a bit, to increase our odds and maybe (hopefully!) get a different outcome this time around. So, IVF it was!
Although we felt confident about moving forward with IVF, I was still scared s***less, especially because the process would be a lot more invasive than IUI. And Dan, being the sweet, loving husband that he is, was worried about everything I'd have to go through between the injections, retrieval (requires anesthesia!), the waiting and hoping on good results about embryos, the transfer and eventually, the dreaded progesterone in oil shots (EEK!). He felt pretty terrible that we were in this situation and that I would have to handle the brunt of the process. But we knew that, despite this, these were the cards we have been dealt and it was time to pull the Ace out of our sleeve; it was time to make SOMETHING happen!
Once the decision was made to pursue IVF, we hit the ground running and never looked back.
We met with Dr. Murdock for our official IVF consult where she broke down the process: first, the retrieval and then, the transfer. She was patient and took her time with us, explaining the process in a way we could understand. Not once did we feel less than nor, did we ever feel rushed. Dr. Murdock was just wonderful and let us interrupt her with our bazillion (yes, BAZILLION!) questions. I can't thank her enough for being so amazing throughout this whole process. We left that consultation feeling informed and empowered, but there was another decision we had to make: to test our embryos or not, that was the question! Dr. Murdock told us that by testing the embryos it would only up our chances of success to 5% because of our age range, so we weren't sure what to do. Dr. Murdock told us that whatever decision we made would be the right one, so we decided to sleep on it.
Now, I'm not going to lie- Dan surprised me on this topic. I thought for sure he wouldn't want to test our embryos, especially because it's an out-of-pocket expense, but in fact, he was all for it! And at first, I didn't think I wanted to because it meant that we wouldn't have a transfer until April. April?! Really? OMG! Come on! On one hand, I was like, "I've waited this long and now I have to wait even longer?" but then my dear, smart, intelligent best friend said to me, "In hindsight, Justine, what is another few months? Isn't the peace of mind worth it?" And, ya know what- she had a very valid point. If we're going through all of this, why not know for sure that the embryo they're going to transfer back was normal. Why not stack the deck in our favor? What did we have to lose? Every little bit helped as far as we were concerned so check that decision off the list.
So, with two major decisions handled, we kept our eyes on the prize. We completed our medication teach class, signed our consents and paid our balance- we were ready for this! And when my medications arrived, well, sh*t felt completely real!
HOLY MOLY, here we go!
About Justine Houle- "Where's the F%&$#!ing Stork?!"
Justine Houle loves a great pair of shoes, and her boys Dan (husband) and Ralph (a very handsome pup hailing from Tennessee which must be where he gets his southern charm). She began her career in childcare and then joined the RMA of CT team in 2011 as a Patient Coordinator. She's served several roles in the organization since then but most recently as the Marketing Operations Coordinator. She is well known for her impeccable style - and recently became an independent stylist for Stella and Dot. On the weekends, she can be found tooling around with her boys in Fairfield, CT where she grew up and currently resides.