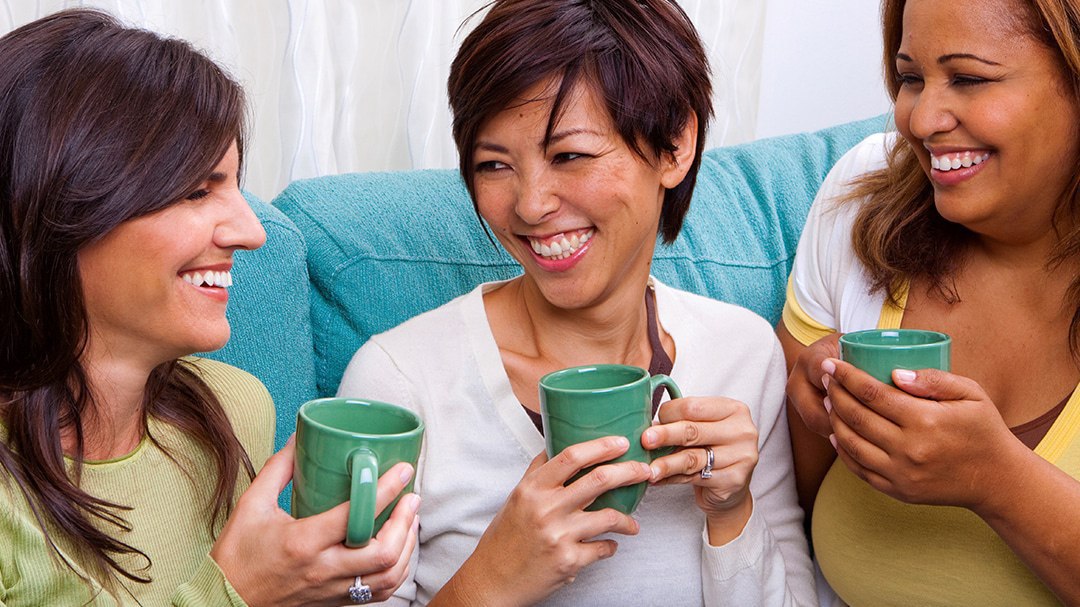 Understanding the Scope of PCOS from the Patient Support Nonprofit Perspective
PCOS (Polycystic Ovarian Syndrome) is personal. Is it also political? What does that even mean?
Keeping in mind that the question of whether or not PCOS is personal is a largely rhetorical question- a woman has PCOS and has to deal with all the ramifications, symptoms and consequences of the syndrome. That's a fact.
Is PCOS also political? In the sense that PCOS is also bigger than the individual, then yes, it is. Diseases and syndromes, specifically termed as such, can qualify for funding for research from different places, including the Federal Government. Is the disease "big" enough, important enough, to warrant funding and attention?
Read what leading Patient Advocate of PCOS awareness, Sasha Ottey, from PCOS Challenge, Inc., (one of the most significant and well-respected voices that we have regarding PCOS) has to say. Sasha covers it all- from why PCOS should be taken seriously as the most common endocrine disorder that it is to the grave implications that PCOS presents in other diseases.
Thank you Sasha, for writing this comprehensive and compelling overview of how PCOS is regarded in the medical and political communities. Especially helpful is the call to action- what can we do as individuals, what can and should we ask others to do.
A must read if you have an interest in women's reproductive and general health issues. - Lisa Rosenthal
---
PCOS Challenge NonProfit Supporting Those With PCOS
When speaking about polycystic ovary syndrome (PCOS) to the general public, I am often met with confused looks from those who have never heard of PCOS before or wide-eyed stares that are mixed with relief and elation that someone else understands what they are experiencing; a feeling of not being so alone. Founding and running PCOS Challenge, Inc., a 501(c)(3) nonprofit support organization for women and girls with PCOS, has been an eye opening experience into the true state of women's health.
The lack of prioritization that is given to PCOS is appalling, especially when you consider some of the research and statistics. PCOS is the most common endocrine disorder in women, the most common cause of female anovulatory infertility, and one of the most common human disorders. Women with PCOS constitute the largest group of women at risk for type 2 diabetes and cardiovascular disease. Fifty percent of women with the condition will develop type 2 diabetes before age 40. They are at four to five times higher risk of heart attacks, three times greater risk for endometrial cancer and twice as likely to be hospitalized. One research study found suicide attempts to be seven times more common in women with PCOS. Polycystic ovary syndrome is a major problem that not enough people are paying attention to or taking seriously.
After my own diagnosis with PCOS, I saw immediate signals that my then health care collective (my gynecologist, endocrinologist, insurance company and others) was either not willing or able to provide me with the resources necessary to fully manage PCOS and to prevent some of the aforementioned diseases. After a bit of research, it became clear that I was not alone and millions of women with PCOS urgently needed more support and better care.
Systemic Problems in Healthcare Regarding PCOS
For too long, the calls for help by millions of women and girls affected by PCOS have gone unanswered. The system is broken for those with PCOS and it is leading to major health problems that could be prevented if identified and addressed early. Fifty to 70 percent of women and girls are going undiagnosed. Many doctors are missing the diagnosis and it is leaving patients to struggle without appropriate care. Our organization is seeing far too many women who were never diagnosed with PCOS until their 40s and 50s, or who were never told about the associated health risks, and are now battling diabetes, heart disease and cancer. There are serious and systemic problems in health care regarding PCOS diagnosis, treatment and support. These problems are compounded by the fact that PCOS support and awareness organizations are severely and disproportionately underfunded, receiving less than 0.1 percent of the funding that other major health conditions receive. The lack of funding extends into PCOS research, stifling advancements and the number of young investigators entering the field. Moreover, there is a general lack of awareness and education about the condition, particularly among those who are responsible for protecting public health, making funding decisions and those who are in a position to influence health care policy. There is an urgent need to address PCOS to help improve and save lives. It is time that we make PCOS a public health priority!
To address this major health care epidemic, we need everyone who is in a position to help to get involved.
How Patients Can Help
Historically, there has been limited support from PCOS patients for PCOS nonprofit organizations, which is one of the reasons most PCOS support organizations cease to operate. All PCOS nonprofits worldwide are run by dedicated volunteers due to the lack of funding. This is why it is vital for those affected by PCOS to be the biggest supporters of PCOS nonprofit organizations in order to send a clear message about the importance of this cause.
PCOS symptoms and diagnosis have been a source of shame or embarrassment for women, causing many to hide it even from their loved ones. However, over the last five to ten years, there has been a shifting tide when it comes to PCOS patient advocacy. More patients are willing to talk about the condition, volunteer with nonprofits and donate. Women and their supporters are recognizing the urgent need for advocating for support for PCOS awareness, education and research, especially as their daughters, sisters, nieces and other family members get diagnosed, or as they recognize the link between PCOS and other conditions that persist or worsen beyond reproductive years. Most advocates recognize that this cause is much bigger than their individual experiences and are concerned about future generations. While the number of active and vocal advocates is still small relative to other conditions, it is trending upward. To continue to drive change, PCOS Challenge needs more patients to become sustainer donors, to be present at awareness and educational events, to hold awareness sessions at their companies and to get their companies engaged in the fight against PCOS, as well as to get involved with legislative advocacy efforts.
How Government Agencies Can Help
Currently, PCOS research receives less than 0.1% of the NIH research budget. Most funding comes from the National Institutes of Child Health and Development (NICHD). While we are grateful for the NICHD's support of PCOS, other institutes, most of which have a much larger budgets, such as the National Cancer Institute; National Heart, Lung and Blood Institute (NHLBI); National Institute of General Medical Sciences; National Institute of Diabetes & Digestive & Kidney Diseases (NIDDK); National Institute of Neurological Disorders and Stroke; and National Institute of Mental Health should all be funding PCOS research. Many of the country's top PCOS researchers have told us that their grant applications are not being reviewed by some of the institutes, resulting in them missing out on funding opportunities for critical research. This is also discouraging to young investigators who will opt to go into other areas of research if their PCOS studies continue to not get funded. Many funding sources see the name polycystic ovary syndrome and treat it as only a female reproductive issue; however, there is no dispute about the heterogeneity of PCOS. Based on decades of research, PCOS is understood to be a genetic, metabolic and endocrine disorder that can lead to cancer, diabetes, heart disease and many of the leading killers of women. PCOS research urgently needs the support of other institutes such as the NIDDK, NHLBI and NCI. It should be viewed not only as a fertility issue, but also as a major problem that the entire NIH and other government funding agencies should work together to solve.
How Foundations Can Help
When it comes to foundations, there are few to no grants specifically for PCOS as with other major health conditions. Moreover, when PCOS organizations try to apply for grants around conditions related to PCOS, such as diabetes and cardiovascular disease, they are often not seriously considered by foundations funding those areas, or in some cases even allowed to apply. Many of the initial application screeners have very narrow guidelines and don't have the latitude or understanding to make the connections between PCOS and other conditions even when those connections are clearly made in the application by well documented research. The lack of funding for PCOS creates a vicious cycle of not enough awareness leading to very limited funding, which makes it difficult to create more awareness. It is time that nonprofit organizations seeking grant funding for PCOS have the option for grants that are earmarked for PCOS.
How Industry Can Help
With a growing workforce of women, PCOS likely affects up to 15% of a company's employees. It affects even more if you count the husbands and fathers who have connections to women and girls with PCOS. It is important that corporations begin to look beyond the areas that they have traditionally funded, which often already receive hundreds of millions of dollars or more a year in support, to areas like PCOS where there support can have much greater visibility and impact. By supporting PCOS nonprofit organizations, they have an opportunity to really move the needle.
How Healthcare Providers Can Help
When PCOS Challenge first presented the idea of our PCOS Awareness Symposium to one of the leaders of a major scientific organization, we were asked: "Why would doctors want to learn from a patient group?" Through our PCOS Awareness Symposia, we now educate over 1,000 patients and health care providers each year, but it is not enough. With 50-70 percent of women with PCOS going undiagnosed, it is time that more health care providers realize that they can and should learn from patients, their experiences and their needs. It is also time that more health systems support PCOS organizations and programs. When we do our PCOS Awareness Symposia, 77 percent learn things about PCOS that their doctors never told them and 83% learn things that will change the way they manage PCOS. Additionally, we have surveyed over 38,000 women and it is clear that there are major education and practice gaps related to diagnosis; nutrition, obesity and weight management counseling; cardiometabolic risk education and disease management; fertility management and reproductive health; hair and skin treatment; mental health; and integrative care. It is also important that more health care providers work together to provide integrative care to patients. The silo approach is not working and it is exposing patients to great health risks.
How Community Groups Can Help
Community organizations can assist by hosting health fairs and information sessions. Since so many doctors are missing the diagnosis and are not offering the treatment that patients need, it is important that more families begin to recognize the signs and symptoms of PCOS in order to become the first line of defense against the condition and its progression to life-threatening diseases.
It is abundantly clear that there are major systemic problems around polycystic ovary syndrome diagnosis, treatment, care and funding. PCOS Challenge is working hard to address these problems, but we need the help and support of patients, government, industry, foundations and community organizations. Together we will positively change the future for women and girls with PCOS.
About PCOS Challenge
PCOS Challenge, Inc. is the leading 501(c)(3) nonprofit organization advancing the cause for women with polycystic ovary syndrome serving over 38,000 members. We touch the lives of women with PCOS and their supporters each year through television and radio programming, grants, online and offline support groups, health screenings, education and awareness initiatives.
Join RMACT for a PCOS Support Event
Feeling frustrated? Losing Motivation? Not sure what your body is telling you? Confused by a recent PCOS diagnosis or have you been dealing with PCOS for a while? This group is for you!
WHEN: Saturday, September 24th 2:00 – 3:30 PM
WHERE: RMACT Norwalk office

Free of charge
Open to the Public
About Sasha Ottey
Sasha Ottey is Founder and Executive Director of PCOS Challenge, Inc. Sasha started the organization after she was diagnosed with PCOS and experienced great dissatisfaction with the availability of support resources for the condition. Since its founding in 2009, the PCOS Challenge has quickly grown to more than 9,000 members worldwide. PCOS Challenge is innovative in its multimedia approach to support. It produces the PCOS Challenge television show, a health series which follows ten women with Polycystic Ovarian Syndrome as they have their lives transformed by naturopathic and allopathic medical experts and coaches. Its website, PCOSChallenge.com has been called the "Facebook for women with PCOS" by its members, and its popular PCOS Challenge radio show features internationally recognized PCOS experts, New York Times best-selling authors, and real life stories from women with PCOS. The organization also provides offline support networks, webinars, and educational products Sasha is a Clinical and Research Microbiologist with a Bachelor's degree in Clinical Laboratory Science from Howard University and a Master's in Health Administration from the University of Phoenix. For information, visit the PCOS Challenge nonprofit website, http://www.pcoschallenge.org, the PCOS Challenge support network, http://www.pcoschallenge.com and the PCOS Challenge television and radio show website, http://www.pcos.tv.