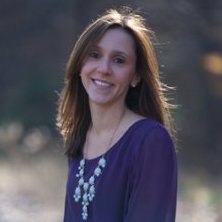 Time Off for Good Behavior - The After Effects of Egg Retrieval
Infertility | In Vitro Fertilization (IVF) | genetic testing | Mental Health
My sense of relief after the egg retrieval procedure was over was tremendous. I had so many fears and unanswered questions going into the cycle:
How will I do with the mixing of the medications?
How will my body and mind respond to the injections?
Will I be ok under anesthesia?
Will we get enough eggs?
Will the embryos develop?
Will the embryos be healthy?
How many will we have?
The list goes on and on and on AND on!
However, once the egg retrieval procedure itself was over and the weight of all that uncertainty was lifted off my shoulders, I felt like I could finally breathe again. Hallelujah! On top of that welcome relief of being finished with stimulation and retrieval, I was also truly looking forward to some "time off" in between cycles (our embryo transfer wouldn't happen right away because we decided to genetically test our embryos and that takes a few weeks). This so-called "time off" would give me a welcome break from the injections and the stress of the process, and most importantly, it would give me the chance to just be - a state of existence I so desperately needed.
Laser Focus Shifted Back To Justine And Dan
As much as I wanted to get pregnant, I knew a break from this all-consuming process was going to do me good, because as I was going through this process, it had become so difficult for me to think about anything else but conceiving successfully.
Looking back, however, I wonder if maybe a part of me didn't want to think about anything else or maybe I couldn't allow myself to think about anything else. It's in my personality to laser focus on a task and "go all out." I don't like to do things half-way and our fertility treatment was no exception. I wanted to do everything in my power to attain our ultimate goal – that sweet, precious baby! And honestly, there were days I wished time away (move faster, please!) because I just wanted to get home and give myself the injection so that we could move onto the next phase of our fertility journey.
My laser focus was on our baby goal and nothing else mattered.
For once, I was putting myself, Dan and our dream of starting a family above anything else and it felt good. It felt empowering. It felt necessary. I had to keep myself in that fertility cycle bubble and I don't think I could've gotten through this process without surrounding myself with the specifics and details of what I was experiencing.
Time Out For Real Life
However, all that time spent focusing on fertility treatment was exhausting and had really drained me. I was ready to get back to life, pre-treatment, even if it was just for a short while. It was time to feel human again, not like a fertility robot, and have some fun, which is exactly what I did! I spent my "time off" from treatment having a girl's day with my best friend, spending time with family, and getting my hair done (Boy, did I need it! My roots were horrible!). Dan and I had some fun time together too- we met my in-laws at the casino and spent a weekend in NYC with our best friends seeing Chicago (I even got to meet Kandi from the Real Housewives of Atlanta- OMG! I totally fangirled!).
It felt good to get back to everyday, ordinary life – life without fertility treatments – and have some much need rest and relaxation. It was exactly what the doctor (Doctor Justine, that is!) ordered! Now, I'd be lying to you if I said this "time off" was all sunshine and butterflies, because it wasn't. There was a period of time right after the egg retrieval where we had to play the waiting game - anxiously awaiting the news about the development and status of our embryos, and in some ways, our future. All this waiting was nerve-racking because we had no control over the outcome – we just had to have faith that everything would work out and remember that we had done everything we could. And all this waiting, while anxiety-ridden, came down to the numbers.
Drum roll, please…
News That Demanded Exclamation Points!
On the day of the retrieval, 18 eggs were retrieved.
11 of the 18 eggs were mature.
All 11 eggs fertilized.
Of the 11 eggs, 6 became embryos that were genetically screened.
After the PGS testing, we had 3 normal embryos.
Now, I will admit that math is not a strength of mine, but these numbers spoke for themselves- wow! Talk about relief! What great news! We had 3 embryos, which meant 3 chances to have a baby! Three potential children? The possibility of being a family of 5! What?! Hey now! A family of 5? It's a thought I'd never had before. I always thought I'd be the "one and done" type, but knowing we had 3 healthy embryos, well geesh- I was excited about the thought of trying to have 3 beautiful children! I was already well on my way to picturing our life as a family of 5 (way to get ahead of myself, right?). But this new thought made my heart so full and so happy- all I wanted was for it to come to fruition. No words that I can find can adequately express how much I want this- it's a feeling that comes straight from the deepest part of my heart.
Same Numbers, Different Perspectives
Going back to the numbers, Dan was a bit shocked by the drop off. Disappointed, even. Me? Not so much because, being in the field, I knew this was normal and to be expected. But, Dan, not really knowing what to expect even though I tried to prepare him, took the news a bit harder. It's not that he was ungrateful, not at all. He was extremely grateful, we both were, I think he just didn't realize how much the numbers would drop. Regardless, we were both ecstatic that everything went smoothly and that we had made it to the point where we had 3 healthy embryos just waiting to be transferred into my (hopefully!) hospitable uterus.
After getting that wonderful news, we continued to enjoy what free time we had left before the transfer cycle commenced and we celebrated because this process, although grueling, does allow for small wins at different stages of treatment, so why not celebrate them?
These small wins and successes are what keep us on task, providing the littliest bit of strength and sanity, and giving us the motivation to keep on keeping on until we meet our end goal - and our baby!
About Justine Houle- "Where's the F%&$#!ing Stork?!"
Justine Houle loves a great pair of shoes, and her boys Dan (husband) and Ralph (a very handsome pup hailing from Tennessee which must be where he gets his southern charm). She began her career in childcare and then joined the RMA of CT team in 2011 as a Patient Coordinator. She's served several roles in the organization since then but most recently as the Marketing Operations Coordinator. She is well known for her impeccable style - and recently became an independent stylist for Stella and Dot. On the weekends, she can be found tooling around with her boys in Fairfield, CT where she grew up and currently resides.