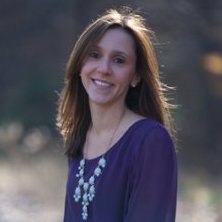 The HSG & Me
Infertility | infertility community | Infertility Diagnosis | Testing | infertility courage | HSG
The dreaded HSG test…dun, dun, dun!
When Dr. Murdock told me that the hystersalpinolgram (HSG) was among the tests she was recommending as a part of my diagnostic testing, I almost fell off my chair. The thought of having DYE inserted into my body to look at my fallopian tubes, well…let's just say it wasn't up there as one of my ten most pleasant thoughts.
I've heard horror stories about the HSG test and how painful it was for some people and I kind of freaked out (internally of course because ya know…I gotta try to keep my cool!). My face said fine, my insides said, whaaaattttt? Adding to the situation is my squeamish nature, having had my fair share of fainting spells (after blood work, after viewing a spinal tap…ya know, the everyday stuff!), I was so nervous that history was going to repeat itself. So, the days leading up to the HSG I did my best to distract myself (hello, online shopping and cuddles with my little Ralphie boy!), but of course, in the back of my mind the HSG was always lurking
Before I knew it, the day before the big test arrived and boy, oh boy, was I nervous. Chatting with a few of my coworkers, (who were doing their best to help calm my nerves), one of them asked about any fun socks I might have that I could wear to the procedure. Adding a little excitement to an already stressful situation appealed to me BIG time and I immediately knew the exact pair I was going to put on the next day!
As you can see, I decided to have some fun with the whole situation. Life is too short and my goal is to laugh at myself whenever I can. And, I mean, I do love my wine so why not call out for some? (How sweet was this- my amazing manager had a bottle waiting for me to take home when I was done.). So, I told myself "mind over matter" and "I got this; I can handle this"! And, of course, in the back of my mind, and in the forefront of my heart, was that image of me holding my little peanut: the best motivation in the world. And I know, I just know, that enduring all these tests will one day be worth it.
PS: The HSG test wasn't bad at all! I totally worked myself up for what ended up amounting to nothing! I followed Dr. Murdock's instructions and took the recommended dosage of ibuprofen and it was over in a flash. Dr. Murdock and Tina were there for me every step of the way, making sure I was ok and I really was ok. Their kindness throughout the whole procedure meant so much to me - they completely put me at ease – and for that, I am extremely thankful!
My take away message? Moral of the story? The worry I went through was far worse than the actual event. So maybe next time, I remember that. Maybe next time, I rely on how strong I am, how capable I am. Maybe next time, I worry less.
About Justine Houle- "Where's the F%&$#!ing Stork?!"
Justine Houle loves a great pair of shoes, and her boys Dan (husband) and Ralph (a very handsome pup hailing from Tennessee which must be where he gets his southern charm). She began her career in childcare and then joined the RMA of CT team in 2011 as a Patient Coordinator. She's served several roles in the organization since then but most recently as the Marketing Operations Coordinator. She is well known for her impeccable style - and recently became an independent stylist for Stella and Dot. On the weekends, she can be found tooling around with her boys in Fairfield, CT where she grew up and currently resides.