Take Care of Your Emotional & Mental Health During Fertility Treatment
How conscious are any of us about our emotional and mental hygiene while we're in fertility treatment? Do we wait until we're practically falling apart, or are falling apart, to get help?
When my tooth hurts, I wait. I don't usually wait until I have a raging abscess or need a root canal, although, sometimes… I continue to brush my teeth. Floss. I keep up my dental care.
We don't get into a moral dilemma about caring for our teeth. We don't.
We just do it.
It's our dental hygiene. We brush our teeth. We floss– usually not often enough. We go to the dentist.
It's what we do.
Infertility Support – Caring For Your Emotional Health During Treatment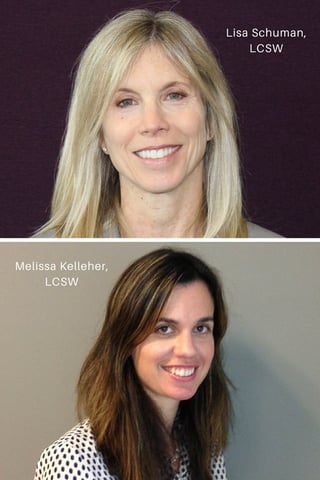 I spent some time yesterday with infertility support counselor Lisa Schuman, LCSW (Director of Mental Health Services at Reproductive Medicine Associates of Connecticut). She and Melissa Kelleher are amazing. It's the best and most accurate word I can think of– amazing.
They are insightful. They are compassionate. They are intelligent. They are knowledgeable.
I never have a conversation with either of them without coming away with something valuable. And without feeling enriched.
Why do we wait about our emotional and mental hygiene in a way that we do not wait with our dental hygiene?
I hear it all the time in Fertile Yoga and Ladies Night In. "I'm ok", "I'm fine", I'm not that bad".
Uh huh.
We don't tell the truth. We're not ok. We're not fine. It is that bad.
And it's not.
We are ok enough. We get up, most of the time. We go to work, mainly. We do what we need to do. During fertility treatment that's often the best we can do– trudge through our lives.
We have an infertility support team here at RMACT. A well thought out, well-planned, well-configured team. So that you do not have to do this yourself. So that you don't have to be hanging on by your fingernails.
How Infertility Support Can Help You
Why aren't you going to see Lisa Schuman or Melissa Kelleher for infertility support? Why aren't you taking advantage of the help that they offer?
Is there still a stigma attached to seeking out help from a counselor? An internal question on why we can't handle things by ourselves? A question about if there's something wrong with us if we need this kind of help?
Do we think that seeing a fertility counselor is an acknowledgement that we are in it too deep to manage?
I don't know what your answers to these questions are. I know that I strongly suggest asking yourself these questions.
Because we all need help, at some time or another. We all need help, different kinds of help with different kinds of situations.
Counseling was my lifeline while I was in fertility treatment. It was my safe place to go and talk to my heart's content. The focus was rightfully on me. I didn't have to care about the other person's life or problems. It was all about me. One hour a week– all about me. No apologies. No feeling like I was talking too much. It was all about me and that was exactly the idea.
I still love therapy for that.
My suggestion?
Just once, make it all about you.
Make an appointmentwith Lisa or Melissa or a counselor of your choice.
Really, you do deserve it. Your own undivided attention.
What do you think?
About Lisa Rosenthal
Lisa has over thirty years of experience in the fertility field. After her personal infertility journey, she felt dissatisfied with the lack of comprehensive services available to support her. She was determined to help others undergoing fertility treatment. Lisa has been with RMACT for eleven years and serves as Patient Advocate and the Strategic Content Lead.
Lisa is the teacher and founder of Fertile Yoga, a program designed to support men and women on their quest for their families through gentle movement and meditation.
Lisa's true passion is supporting patients getting into treatment, being able to stay in treatment and staying whole and complete throughout the process. Lisa is also a Certified Grief Recovery Specialist, which is helpful in her work with fertility patients.
Her experience also includes working with RESOLVE: The National Infertility Association and The American Fertility Association (now Path2Parenthood), where she was Educational Coordinator, Conference Director and Assistant Executive Director.