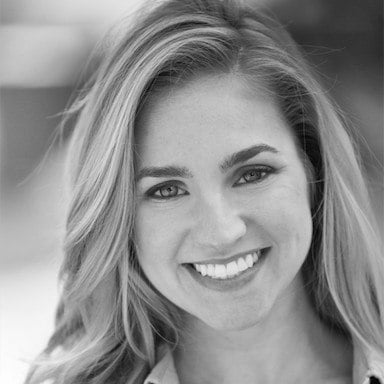 Social Distancing and Infertility? There's a Binge-Worthy Show for That!
"Social Distancing" Doesn't Stop Everything
Infertility doesn't just disappear now that we're called to "socially distance" ourselves from the rest of humanity.
In fact, it might be even more at the forefront of your mind. You may feel as if your hands are tied, life has lurched to a halt, or your support system has been physically pushed away.
During a stressful time like this, it can be nice to "check out" for a bit and live through someone else's journey.
So, go with your gut and find a journey that you want to explore!
Watching the Right Content
There's plenty of content out there right now that focuses on fertility, but you want the right content.
Some of the fertility stories out there get the facts wrong, or can be bit too … well, dramatic.
Trust me, I get that. I like a show that makes me feel like a part of the story. And since I've been through the infertility ringer, I appreciate a plot that gets it right.
With that in mind, I foraged the web for a variety of content that use personal experiences and have been approved by multiple women like you and me who just want proper representation.
Here are all the shows/movies that got fertility right.
Binge-Worthy Shows that Get Fertility Right
Friends from College
Friends from College is an RMA office favorite.
Before I started the research for this article, I was bombarded with this suggestion. I can see why. Friends from College has been credited as one of the most accurate portrayals of fertility and IVF.
There's a very important reason for that too. Francesca Delbanco, one of the showrunners, used her own personal experience with IVF to make sure the story was as accurate as she could make it.
So, if you're looking for something that can make you laugh and truly relate with the characters. This is the show.
Fuller House
Full House has always been credited with covering serious topics in a way that everyone can properly understand it.
And the reboot, Fuller House, is no different. In the 3rd season, they dive deep into Stephanie Tanner's infertility issues and show her journey as she goes through the process of considering IVF and getting the proper support from her family.
So why does this fit the bill of "getting fertility right"? Fuller House is a great example of how families can support their loved ones during this journey.
So if you're feeling a little nostalgic, I would suggest jumping on Netflix and giving it a watch.
Sex and the City
Now, who doesn't like Sex and the City?
Even if you've never seen it, you've heard of it. Not only were the messages all about female empowerment and independence, but they also sported legendary wardrobes. For those reasons alone, it's worth the watch.
But what I didn't realize until recently was that it covered the topic of fertility so well.
During the series, Charlotte, the preppy perfectionist goes through her own struggles regarding fertility. Despite the age of the show, this particular storyline has been given a lot of credit in its accuracy.
This show would be perfect for women who want to see more representation regarding fertility but also love a good romantic comedy.
Where to Watch: Hulu and Amazon Prime
Movies That Are All About Fertility
One More Shot
One More Shot gets real when it comes to couples who are going through fertility.
This documentary is a first-person account of a couple's entire journey through their fertility process. They show every step they took to start their family; they even show strange rituals.
One More Shot uses a very lighthearted and playful tone to show the real honest truth about fertility. Nothing is more relatable than this, because it's true.
Private Life
Private life is an award-winning movie that brings a comedic tone to the success and struggles of infertility. If documentaries aren't your type, this movie is the way to go.
The story follows a couple in their forties who are finally ready to start a family of their own, but nature gets in the way and they must find alternative ways to get the family they so desperately want.
The film not only creates a realistic world with real characters, but it also uses personal experiences to make sure Rachel and Richard's fertility experience feels true.
Future Baby
Now let's jump into the scientific side of fertility.
This documentary uses expert sources to explain the process of In-Vitro Fertilization.
But don't let the term "expert sources" make you think this film is just another boring informational documentary. It actually explains the process in a very easy and entertaining way. Maria Arlamocsky interviews everyone she possibly can on the topic. Doctors, Embryologists, Journalists, CEOs and even women born via IVF.
This documentary is great if you're still doing the homework for your fertility journey and maybe want to skip the long articles.
Where to Watch: Amazon Prime and iTunes
Vegas Baby
Let's get weird.
But not too weird.
Vegas Baby is a bizarre documentary that captures the raw truth about fertility, following couples who are struggling to create the families they so desperately want. So, what do they do? They enter into an IVF contest.
See? I told you. It's a bit weird.
The film follows different people who have entered the contest; they share their stories with tons of strangers in hopes of winning the chance to start their family.
This film shows the reality of the expenses and hardships of the IVF process while drawing people in with its very strange, but understandable, story.
Maybe Baby
Maybe Baby is a British Comedy that follows a couple who is struggling to naturally conceive. Sam Bell, who is suffering from writer's block, takes this opportunity to write about their fertility.
This film isn't as critically acclaimed as the other films mentioned, but there's a huge charm to it. Yes, the film has been said to be predictable and a bit cheesy, but it is very relatable for those who are familiar with the fertility process.
And let's be honest. Sometimes you need a good cheesy movie to just let go.
Plenty of Content. Plenty of Time.
It's really important to see that infertility is being properly represented in Hollywood. Plus, if we want better representation in film and shows, we should do our part to reward the accurate content, giving them the attention they deserve.
Now that you have a proper list of content, take all the free time you have to explore the different journeys of fertility that speak to you.
This is the time to focus on yourself and your future.
---
Need More Advice on How to Cope With COVID-19?
---
About Virginia Hamilton Furnari
Virginia Hamilton Furnari is RMA of Connecticut's Brand Specialist and has a background in writing, marketing, and content production. In addition to helping mold the RMA of CT brand through blogs, videos, and events, she is also a patient and has undergone many fertility treatments. Given her professional and personal involvement in the fertility community, she has immersed her mind, body, and soul in family-building education.