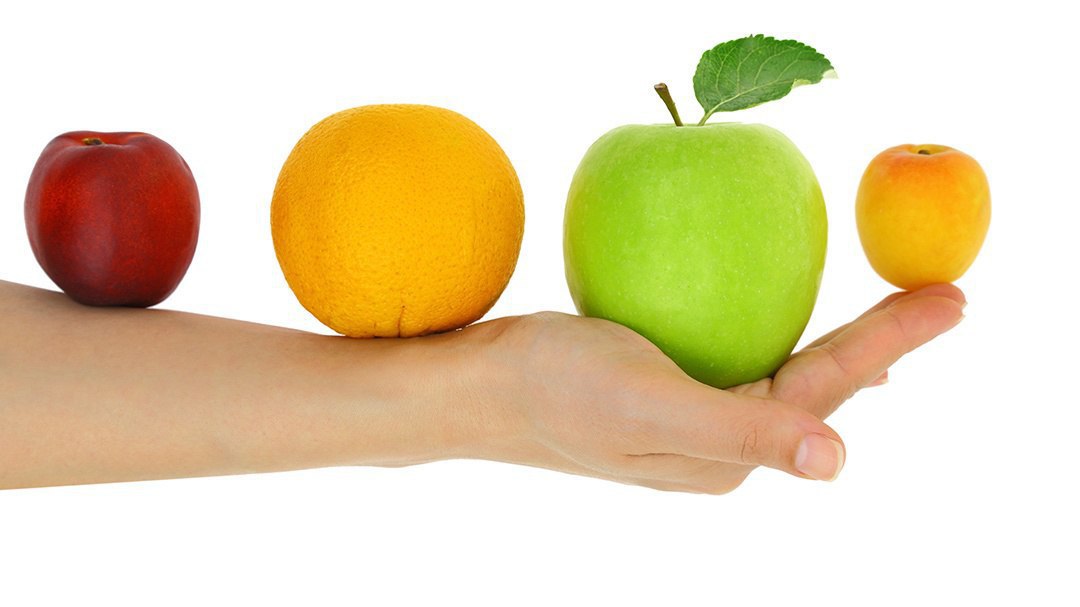 RMACT, Connecticut's Leading Fertility Center, Expands Nutrition Program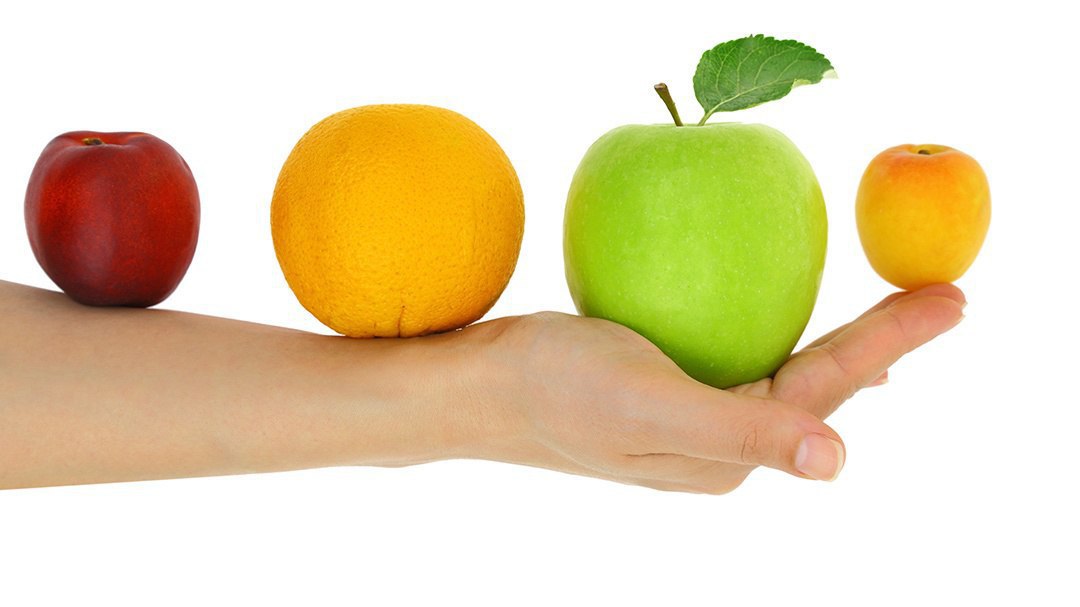 In the twenty seven years since I was a patient, I've seen the pendulum swing back and forth about "blaming" the patient.
Now, we have a brand new paradigm.
We can affect our fertility. We can find help in making decisions that impact the time of entering a fertility center until time of successful conception, pregnancy and having a baby.
This has nothing whatsoever to do with blaming the patient.
How to Improve Fertility with Nutrition
We have added a second nutritionist at Reproductive Medicine Associates of Connecticut (RMACT) because we have so many patients taking advantage of having this type of professional on site and on our team. It's about creating positive change for fertility patients, both male and female.
It's about creating healthier individuals, healthier couples and healthier families.
Carolyn Gundell, MS, RMACT's lead nutritionist, has been tireless about creating positive change for our patients (including being an integral part of RMACT's Adolescent PCOS Program) and helping them achieve their goal- having a baby.
Now Carolyn has some help. Excellent help, in fact.
Leading Fertility Nutrition Program Welcomes New Nutritionist
Welcome to Laura Wolfe, RDN, CDN, CDE. Read below for more formal information regarding Laura, including Dr. Spencer Richlin's comments on how the reproductive medical community views nutrition.
I've had the pleasure of sitting with Laura and hearing her speak with a passion for health and well-being. Like Carolyn, she is passionate and non-judgmental. Two winning qualities for someone in her position.
Now, we have more opportunity for our patients to have nutrition support. Ever expanding to suit the needs of our patients.
Welcome Laura, we are glad to have you part of the RMACT team. ~ Lisa Rosenthal
Nutrition Program Expands at Fairfield County's Leading Fertility Practice
Reproductive Medicine Associates of Connecticut Hires Laura Wolfe, RDN, CDN, CDE
Reproductive Medicine Associates of Connecticut (RMACT) has hired Laura Wolfe, RDN, CDN, CDE, as their second nutritionist to meet with patients in both the infertility and the polycystic ovarian syndrome (PCOS) programs. Since starting its Nutrition Program in 2009, RMACT has had an increased need for nutrition counseling, and these services have had a significant impact on patients' ability to conceive.
"Good eating habits are essential to giving patients the best possible chance of successful fertility treatment," says Wolfe, who has extensive knowledge and practical patient experience with metabolic conditions such as PCOS, diabetes, high cholesterol and high blood pressure. "Nutrition counseling goes beyond fertility treatment; I want patients to take these new habits into their pregnancy and beyond because it impacts the health of the baby and the family in the future."
Wolfe has been a practicing nutritionist since graduating the University of New Haven in 2010 with a bachelor's degree in Nutrition and Dietetics. She has also earned several certifications: Registered Dietician (2011), Certified Dietary Nutritionist (2012), and Certified Diabetes Educator (2014). She has a special interest in family counseling, particularly for diabetes and prevention of chronic disease, pediatric obesity and gestational diabetes. Wolfe counsels in group settings, as well as one-on-one with a gentle approach to provide guidance about healthier eating behaviors.
RMACT recommends balanced nutrition and a healthy lifestyle for all fertility patients. Nutrition management is particularly important for patients with PCOS, anemia, and elevated blood sugar levels, as well as patients who are underweight or overweight. There is a strong link between diet and fertility because eating habits affect how our bodies function, including our hormonal health.
"I'm excited to have Laura on the team because she understands that comprehensive wellness can improve fertility for both partners, shorten time to pregnancy, and result in a healthier pregnancy and healthy child," says Carolyn Gundell, MS, the lead nutritionist who started RMACT's Nutrition Program six years ago. "By working in conjunction with RMACT's reproductive doctors and fertility nurses, we have a complete understanding of each patient's overall health and fertility treatment plan."
RMACT's Nutrition Program is part of the fertility practice's Integrated Fertility and Wellness (IFW) Program, which includes acupuncture, yoga, support groups, counseling and mind-body coaching. These comprehensive services support patients' emotional, mental and physical well-being while undergoing infertility treatment, all in one location with a team of medical providers who consult with each other.
"The more medical research that scientists conduct, the more importance we place on a holistic approach to reproductive care," says Spencer Richlin, MD, a fertility specialist and partner at RMACT. "It's not enough to offer IVF; we have to understand our patients and their reproductive health. Our comprehensive team includes physicians, nurses, nutritionists, and counselors because there is an undeniable link between nutrition, hormone production, reproductive health and fertility."
About Reproductive Medicine Associates of Connecticut (RMACT)
RMACT specializes in the treatment of infertility, including assisted reproductive technologies (ART) such as intrauterine insemination (IUI), in-vitro fertilization (IVF), and Comprehensive Chromosomal Screening (SelectCCS). RMACT, Fairfield County's largest fertility clinic and egg donation center, is one of 11 leading In Vitro Fertilization (IVF) centers nationwide chosen by In Vitro Sciences to participate in its Centers of Excellence program. RMACT has offices in Norwalk, Danbury, Stamford and Trumbull, and an affiliate New York fertility clinics serving Putnam and Dutchess counties. RMACT also offers infertility treatment financing and support services, such as nutrition counseling, massage therapy, psychological counseling, acupuncture and yoga, through RMACT's Integrated Fertility and Wellness Center.
The RMACT team includes lead physicians Drs. Mark P. Leondires, Spencer S. Richlin and Joshua M. Hurwitz, as well as fertility specialists Drs. Cynthia M. Murdock and Shaun C. Williams. All five physicians are Board-Certified Reproductive Endocrinologists and are members of the American Society for Reproductive Medicine (ASRM), the Society for Assisted Reproductive Technology (SART) and the Fairfield County and Connecticut Medical Societies. Each has received numerous awards, and all five are Castle Connolly "Top Doctors." RMACT's IVF laboratory is accredited by the College of American Pathologists (CAP), and CLIA; other accreditations include the Accreditation Association for Ambulatory Health Care (AAAHC) and the American Institute for Ultrasound in Medicine (AIUM). For more information visit http://www.RMACT.com or find us on Facebook.
About Lisa Rosenthal
Lisa has over thirty years of experience in the fertility field. After her personal infertility journey, she felt dissatisfied with the lack of comprehensive services available to support her. She was determined to help others undergoing fertility treatment. Lisa has been with RMACT for eleven years and serves as Patient Advocate and the Strategic Content Lead.
Lisa is the teacher and founder of Fertile Yoga, a program designed to support men and women on their quest for their families through gentle movement and meditation.
Lisa's true passion is supporting patients getting into treatment, being able to stay in treatment and staying whole and complete throughout the process. Lisa is also a Certified Grief Recovery Specialist, which is helpful in her work with fertility patients.
Her experience also includes working with RESOLVE: The National Infertility Association and The American Fertility Association (now Path2Parenthood), where she was Educational Coordinator, Conference Director and Assistant Executive Director.