RMACT Brings Advanced Infertility Care to Poughkeepsie, NY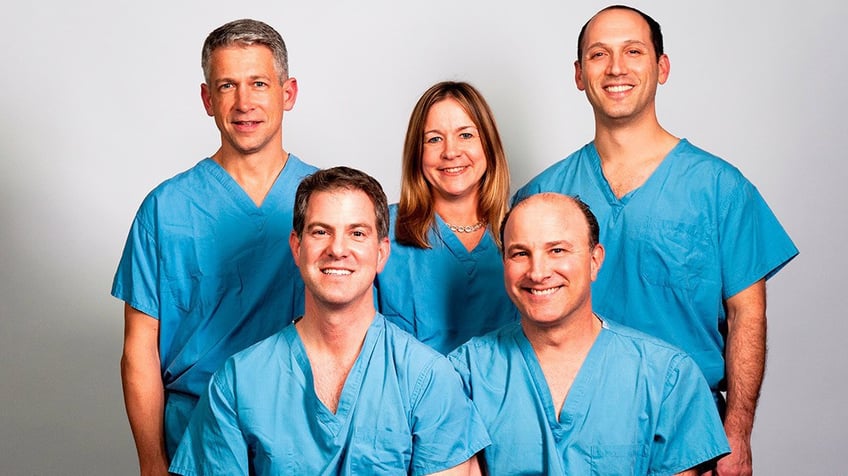 It's all about you. What we care most about is you. It's really that simple. And because we're clear about this, we listen to you. You have told us– make it easier. Make it simpler.
So we are, by bringing us closer to you.
We travel more, so you travel less.
Because we want you to stay in fertility treatment until you can leave the way you want to– successfully.
Family building is your goal. It's our goal too, so we make it all about you.
We are now in Poughkeepsie, so traveling is easier for you.
Make an appointment and see how else we can make fertility treatment easier, more affordable and now, more accessible. ~Lisa Rosenthal
RMACT Brings Advanced Infertility Care to Poughkeepsie, NY
Connecticut's Leading Fertility Practice Opens Affiliate Office in Hudson Valley
Reproductive Medicine Associates of Connecticut (RMACT), a national leader in infertility care, is now seeing patients in Poughkeepsie, NY at 68 West Cedar Street. RMACT offers whole patient care, including non-invasive treatment such as nutrition counseling and intrauterine inseminations (IUI), and advanced medical procedures such as in vitro fertilization (IVF).
"We are proud of the exceptional level of fertility care that we bring to all patients in the Hudson Valley," says Dr. Joshua M. Hurwitz, a Board-Certified Reproductive Endocrinologist and partner at RMACT. "With this new affiliate office, we are affirming our commitment to best-in-class fertility care and providing more services and flexibility for our patients in Putnam, Dutchess and Westchester counties."
Top Hudson Valley Fertility Doctors Open Affiliate Office in Poughkeepsie
RMACT has helped hundreds of patients from the Hudson Valley region realize their family-building goals over the past several years and are excited to have a new, convenient location in Poughkeepsie. As recognition of their work, this past January Joshua M. Hurwitz, MD and Cynthia Murdock, MD, who are both board certified reproductive endocrinologists at RMACT, were named to Hudson Valley Parents' 2015 Favorite Doctors List. All five RMACT fertility doctors are Castle Connolly "Top Doctors."
"This new location is an affirmation of our dedication to Hudson Valley," says Dr. Cynthia Murdock, a fertility specialist at RMACT. "In addition to seeing patients, we will host educational events and workshops for our infertility patients and the community."
The first of these events will be held on Tuesday, April 26 at 5 p.m. Women who are interested in learning about their reproductive health can come for a discussion led by a Board Certified reproductive endocrinologist and free anti-mullerian hormone (AMH) test. AMH levels are indicative of a woman's ovarian reserve and her long-term fertility. Register here!
In addition to the Poughkeepsie office, RMACT has four Connecticut fertility clinics: Danbury, Norwalk, Stamford and Trumbull. RMACT's state-of-the-art embryology lab and clinical facility offer the most advanced treatments available for comprehensive fertility and reproductive healthcare. RMACT's services include dedicated teams for third party reproduction, including the needs of single women and the LGBTQ community. RMACT also has an Integrated Fertility & Wellness Program (IFW), which includes yoga classes, peer support groups, acupuncture, mind-body coaching and nutrition counseling. To make an appointment or find out more, call 800-865-5431.
About Reproductive Medicine Associates of Connecticut (RMACT)
RMACT specializes in the treatment of infertility, including assisted reproductive technologies (ART) such as intrauterine insemination (IUI), in-vitro fertilization (IVF), and Pre-implantation Genetic Screening (PGS). RMACT, Fairfield County's largest fertility clinic and egg donation center, is one of 11 leading In Vitro Fertilization (IVF) centers nationwide chosen by In Vitro Sciences to participate in its Centers of Excellence program. RMACT has offices in Norwalk, Danbury, Stamford and Trumbull, and now in Poughkeepsie, NY. RMACT also offers infertility treatment financing and support services, such as nutrition counseling, massage therapy, psychological counseling, acupuncture and yoga, through RMACT's Integrated Fertility and Wellness Center.
The RMACT team includes lead physicians Drs. Mark P. Leondires, Spencer S. Richlin and Joshua M. Hurwitz, as well as fertility specialists Drs. Cynthia M. Murdock and Shaun C. Williams. All five physicians are Board-Certified Reproductive Endocrinologists and are members of the American Society for Reproductive Medicine (ASRM), the Society for Assisted Reproductive Technology (SART) and the Fairfield County and Connecticut Medical Societies. Each has received numerous awards, and all five are Castle Connolly "Top Doctors." RMACT's IVF laboratory is accredited by the College of American Pathologists (CAP), and CLIA; other accreditations include the Accreditation Association for Ambulatory Health Care (AAAHC). For more information visit http://www.RMACT.com or find us on Facebook.
About Lisa Rosenthal
Lisa has over thirty years of experience in the fertility field. After her personal infertility journey, she felt dissatisfied with the lack of comprehensive services available to support her. She was determined to help others undergoing fertility treatment. Lisa has been with RMACT for eleven years and serves as Patient Advocate and the Strategic Content Lead.
Lisa is the teacher and founder of Fertile Yoga, a program designed to support men and women on their quest for their families through gentle movement and meditation.
Lisa's true passion is supporting patients getting into treatment, being able to stay in treatment and staying whole and complete throughout the process. Lisa is also a Certified Grief Recovery Specialist, which is helpful in her work with fertility patients.
Her experience also includes working with RESOLVE: The National Infertility Association and The American Fertility Association (now Path2Parenthood), where she was Educational Coordinator, Conference Director and Assistant Executive Director.