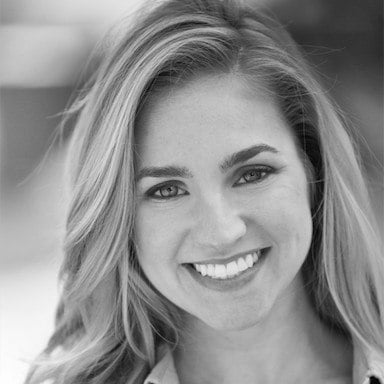 Meet the RMA of CT PCOS Program and Team
Polycystic Ovarian Syndrome, or PCOS, can be a life-altering condition for many women. In fact, for the up to 15% of women who suffer from the syndrome, the daily interference can be painstaking.
PCOS causes hormonal imbalances in a woman of reproductive age and can therein cause a plethora of unwanted symptoms. Think: hirsutism (unwanted hair growth), acne, weight gain, hair loss, insulin resistance, and infertility. It is often found when a woman experiences irregular periods, high androgens (male hormones), and/or has cystic-appearing ovaries. Not every woman has all three but must exhibit two out of the three markers to be diagnosed. If not cared for, it can cause long term problems, such as diabetes, heart disease, or high blood pressure and cholesterol. Additionally, women with PCOS are at higher risk for anxiety and depression.
Considering that this condition attacks both your physical and mental health, it's vitally important to seek professional care if it's not already under control.
Unfortunately, there is no cure. We can't even pinpoint what causes it. Until research gives us those answers, though, there are clear changes in lifestyle and self-care (nutrition, exercise, meditation, etc.) that can make you the boss of your own PCOS.
Whether you know you have PCOS, think you have PCOS, or are just here to learn more about it, you're probably thinking, "We have to get this under control." We couldn't agree more.
Let's take care of your PCOS together.
---
Have you ever heard of Lean PCOS?
---
RMA of Connecticut Introduces the PCOS Program
Apart from all the resources we provide online, we actually have a specific in-house multidisciplinary team devoted to women seeking help with their PCOS. Whether these women are trying to conceive or not, we evaluate, support, and manage care for both.
Let's break down exactly what we do…
Clinical Care
In order to take full control of your PCOS, you need to be properly diagnosed and evaluated. RMA of Connecticut takes these first steps with you and explains everything along the way.
Once our Reproductive Endocrinologist or Physician's Assistant (meet them below!) meet with you and understand your particular situation, they can help you build a game plan to managing your condition. This may include medication depending on your goals but will always include lifestyle standards that will help your symptoms immensely.
Our team treats all types of women who are dealing with PCOS, starting with adolescence. Young women who are not looking to get pregnant but are looking to control their syndrome are encouraged to meet with our team and come up with the perfect plan for them. Our team knows how to expertly navigate the unique hurdles of a PCOS patient who is going through high school or college.
Conversely, we offer care to PCOS patients who are looking to build their family. For those women, we offer the same lifestyle guidance in addition to fertility treatments. The spectrum of fertility treatment can be as simple as ovulation management or induction to in-vitro fertilization.
Support
For everyone on the planet, eating healthfully and exercising are important, but for women with PCOS, it is crucial for symptom maintenance. Why? Well, for many reasons, but most broadly, it helps their body regulate particular hormones, getting their body back on track and functioning as it's meant to.
At RMA of Connecticut, the PCOS team provides a broad spectrum of support, each of which zero in on a lifestyle point and assist to their greatest capacity. Our areas of lifestyle support include:
We also provide support for parents of adolescence with PCOS. We want the parent(s) to feel as involved and helpful and they can be. This can be overwhelming for a teenager or young adult, so we recommend following along with our support programs so that home life can be a healthy life.
Meet the RMA of Connecticut PCOS Team
Reproductive Endocrinologist

---

Physician Assistant

---

Counselor

---

Dietician Nutritionist

---

Elisa Papadopoulos, RN

Nurse

---

Kerry Tomson, RN

Nurse
Together, this team is at work for each patient to suppress their symptoms and increase their quality of life. They meet weekly to discuss their patient's progress, fine-tuning their care and making sure they understand every distinct, unique need. Treating the whole patient is the secret to their success and why so many women are controlling their PCOS with the help of this team.
PCOS Care Begins with You
…but RMA of Connecticut is here to support you every step of the way. Managing this syndrome is tough; we know this first-hand. That's why we try to make our PCOS program as all-encompassing as possible. PCOS affects every woman differently, so it takes a team that listens, learns, and supports the patient to achieve the best results.
If you are in need of PCOS support, we encourage you to give us a call. We can evaluate your situation and give you a specific care plan and help you follow through with it. If our PCOS program isn't an option, then we recommend reading all our expert advice, education, and support on our Learning Center. We wish you the best in your PCOS journey and are here for you whenever you're ready.
---
Are you ready to speak with our PCOS Team?
About Virginia Hamilton Furnari
Virginia Hamilton Furnari is RMA of Connecticut's Brand Specialist and has a background in writing, marketing, and content production. In addition to helping mold the RMA of CT brand through blogs, videos, and events, she is also a patient and has undergone many fertility treatments. Given her professional and personal involvement in the fertility community, she has immersed her mind, body, and soul in family-building education.