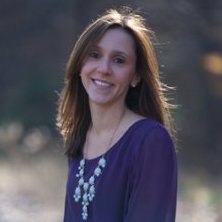 Ready, Set, Transfer!
Love and Infertility | Fertility Treatment | In Vitro Fertilization (IVF) | featured | Featured Story | infertility support | FertilityAccupuncture | fertility doctor
Halftime was over, we had our fun. Now, it was time to get serious. We entered the 4th quarter- the final stretch of the baby seeking "game". The game winning goal was so close, we could almost taste it. We got this. We worked so hard, battled various emotions, endured disappointments, underwent fertility treatment cycles we never thought we'd have to, but now? It was time for the good stuff. It just had to be...
Dan and I came into our transfer cycle with high hopes – we had three chromosomally normal embryos and we were ready to use them! Comparatively speaking, the medication and protocol for a frozen embryo transfer (FET) cycle is a walk in the park compared to that of an egg retrieval cycle. Distilled down, for about a week, I had to take one oral medication twice a day and then I returned to the office for blood work and an ultrasound to check my levels and my lining. Luckily, all looked good at that appointment. Phew! This would be the only monitoring appointment I would need during the cycle, which was a fraction of the every other day appointments for the egg retrieval cycle. Thank goodness for a seemingly more manageable cycle already!
Because everything looked good, I got the green light to begin endometrin (a vaginal suppository) and the dreaded progesterone in oil shot…dun, dun, dun! I am not going to lie – I was freaking out a bit about this shot because I had heard how painful it is, how thick the oil can be, and how large the needles are- wasn't looking forward to that one…AT ALL. Eek! But, I was willing to do anything and everything I needed to in order to make this cycle a successful one. So, I sucked it up and took one for the team. And, it wasn't that bad…at first. The administration of the shot itself didn't hurt which gave a false sense of relief because the after effects…wowza! My poor tushy was oh-so-sore and I even ended up with small bruises after a few of the injections - my hard-won battle wounds! If I had to compare it to anything, I would say it's a similar feeling to that of the after effects of the flu shot- soreness at the injection site, so still manageable, just not at all fun. I conjured up my inner warrior and stayed on these medications and before I knew it, the day of the transfer had arrived…
I know this is going to sound so silly, but telling you the truth is my motto, so here it goes. On the day of the transfer, the single aspect of the day that ramped up my nervous level was about having to have a full bladder. I know- weird that I'd be nervous about that, right? But anyone who knows me for more than five minutes knows I have the world's tiniest bladder and I didn't know how the heck I was not only going to fill my bladder, but then hold it! I was petrified that I might "go" on the table during the actual procedure! How embarrassing would that be?!
Anyway, back to the game…We had to get to the office about an hour prior to our transfer because I had scheduled an acupuncture appointment for myself. RMACT conducted a large, longitudinal study which showed that people who undergo laser acupuncture treatment before and after their transfer have a statistically higher percentage of success, so of course I signed up! And boy, was it amazing! I didn't feel anything - no discomfort, no pain - while Amy Matton, L.Ac, was performing the acupuncture, I just heard the soft sound of the laser machine beep. After Amy was done treating the key points on my body, I was able to lay there and relax. For a moment or two, I forgot I was at a doctor's office and instead found myself feeling like I was at the world's best spa. My laser acupuncture experience was pure bliss and I would recommend it to everyone going through fertility treatment.
Once it was time to move on from the acupuncture room to the OR suite, I felt wrapped up in a sense of calm, peace, and encouragement. Acknowledging the mind body connection fully, I summoned up my mightiest and most powerful self, geared towards a successful outcome- a pregnancy! Walking into that OR suite with Dan by my side (and the full bladder I was afraid I wouldn't be able to maintain!), I felt like the GOAT (move over, Brady!) of the game. We got this! We're going to win that trophy (…or have that baby!)!
Once Dan and I were all suited up in our spiffy operating room attire, it was time for the transfer. Walking into the procedure room, hand-in-hand, we had a sweet sense that we were walking into our much-anticipated future. It meant so much to me to have Dan with me throughout the entire transfer procedure because we truly had been in this fertility thing together, every step of the way. The moment when we saw the embryo that was going to be transferred- well, I can't even put those emotions into words.
Calling it a breathtaking moment fits best, because right there in front of us was the embryo we were hoping with our entire hearts would be the embryo that would become our baby.
I can't even begin to tell you how incredible it was to see our little, hard fought for embryo on the screen and follow its journey, as it got transferred into my uterus- it was just the most surreal experience of my life. Despite all the ups and downs and ins and outs of our fertility process, the medications, the procedures, the appointments, the stress, well, it was all almost completely worth it just to see that image. I wouldn't trade that moment for anything in this world.
The next 9 days of waiting for pregnancy results would be sheer torture, but hopefully we'll have the best possible news to share…
About Justine Houle- "Where's the F%&$#!ing Stork?!"
Justine Houle loves a great pair of shoes, and her boys Dan (husband) and Ralph (a very handsome pup hailing from Tennessee which must be where he gets his southern charm). She began her career in childcare and then joined the RMA of CT team in 2011 as a Patient Coordinator. She's served several roles in the organization since then but most recently as the Marketing Operations Coordinator. She is well known for her impeccable style - and recently became an independent stylist for Stella and Dot. On the weekends, she can be found tooling around with her boys in Fairfield, CT where she grew up and currently resides.