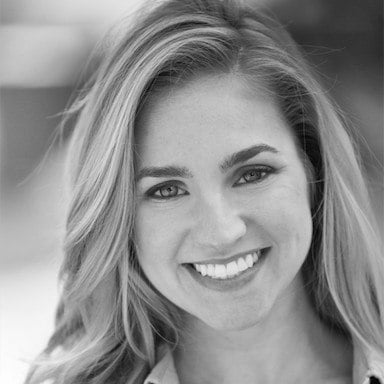 A Sweet Way to Promote Ovarian Cancer Awareness: Pies for Prevention with Dr. Ilana Ressler
Pie: good.
Pies for charity: Delicious!
For the fifth year in a row, our very own Dr. Ilana Ressler, a board-certified Reproductive Endocrinologist, will spearhead the Pies for Prevention program to help promote ovarian cancer awareness. This has been a cause near and dear to her heart for quite some time, and this time of year is when she takes the lead on spreading information… with sweet, tasty pies!
All proceeds from the sale of the pies will benefit Sharsheret, the nonprofit organization that supports young women, men, and their families facing breast and ovarian cancer.
This year marks the 12th annual Sharsheret Thanksgiving Bake Sale, where pies are baked within the community right before Thanksgiving and then distributed to those who have purchased them just in time for the holidays.
Pies for Prevention is a program started by two sisters, Adeena Sussman and Sharon Wieder, who lost both their mother and grandmother to ovarian cancer. To honor the memories of both women, the sisters decided to memorialize their mother's and grandmother's love of baking while raising money for a great cause.
Dr. Ressler launched the charitable program 5 years ago. As a doctor who meets women facing breast and ovarian cancer on a daily basis through her job as a reproductive endocrinologist, she felt compelled to do what she could to raise awareness. Many men and women who face a cancer diagnosis are referred to our practice for immediate fertility preservation, like egg freezing, sperm freezing, or other future family building safeguards.
---
Want to learn more about fertility preservation for cancer patients?
---
"I'm honored to once again be involved in the Pies for Prevention program through Sharsheret, a wonderful non-profit organization that supports young women and their families with breast and ovarian cancer," says Dr. Ilana Ressler.
And in the age of COVID-19, they are taking extra precautions.
Dr. Ressler goes on to say, "This year, all bakers will be wearing masks and gloves as an extra precaution due to COVID. We love baking our delicious homemade pies for a good cause and urge anyone who is uncomfortable with receiving baked goods this year to make a donation to Sharsheret to support this fantastic organization."
How to Order a Pie for Prevention
Homemade pies are available for order directly on the Sharsheret website. Available flavors include pumpkin, pecan, chocolate chip cookie dough, and pumpkin cranberry bread. A new offering will include gluten free peanut butter blondies. The deadline to order pies is Thursday, November 19th.
So what do you say? Ready to make a donation that not only feels good but tastes good, too?
---
Would you like to support Pies for Prevention to help spread ovarian cancer awareness?
About Virginia Hamilton Furnari
Virginia Hamilton Furnari is RMA of Connecticut's Brand Specialist and has a background in writing, marketing, and content production. In addition to helping mold the RMA of CT brand through blogs, videos, and events, she is also a patient and has undergone many fertility treatments. Given her professional and personal involvement in the fertility community, she has immersed her mind, body, and soul in family-building education.