Fertility Foods for Women's Health | The Avocado
RMACT Team | Health | Wellness | Fertility Foods | Nutrition Program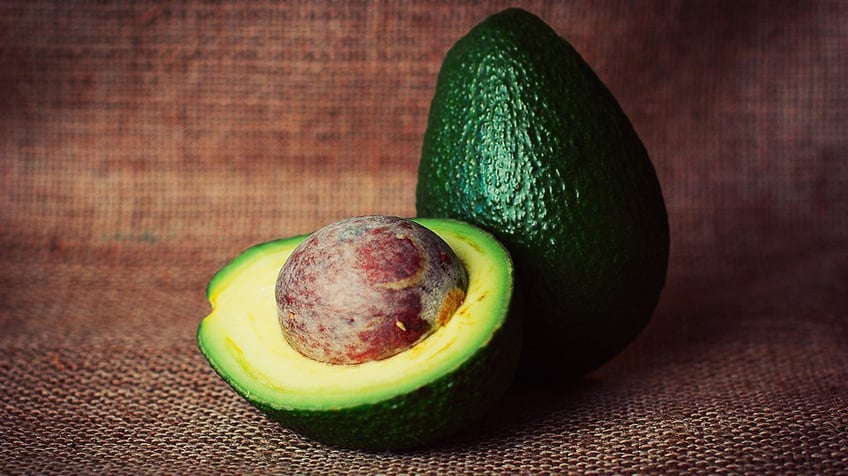 Reproductive Medicine Associates of Connecticut (RMACT)'s very own fertility foods specialist, Nutritionist Carolyn Gundell, has shared her latest and greatest with us: a delicious, LOWER FAT guacamole recipe.
How is it possible to have a lower fat recipe? Are avocado's healthy with the fat content that they have? The answer is yes. Say yes to the avocado!
Keep that Fertile Avocado on your Grocery List
"Skinny Guacamole!" I asked myself, "Could this be possible?" I love guacamole, avocado, and the fact that the delicious avocado is so very nutritious. But, buyer beware, avocado calories depend on type and serving size. One whole California avocado averages 220-240 calories and a whole Florida avocado could be up to 365 calories– mostly fat, although healthy fat. We can eat too much of a good thing.
Low-Fat Guacamole Recipe Tip
But let's get back to this skinny guacamole idea. I was sitting reading my latest Eating Well magazine and found a low-fat recipe for guacamole. Fantastic! Could this be true and really taste good too? Yes, replace ½ of the avocado with cooked drained zucchini and save 100 calories in ½ cup serving. Add ¼ cup each of cilantro and onion, 2 minced garlic, 2 TB lime juice, ½ tsp hot sauce, ¼ tsp salt. Herbs and spices are all optional. Adjust to taste. Thank you Eating Well magazine.
The Avocado's Attributes: Nutrition for Fertility
So why is avocado so fabulous and what does it have to do with nutrition for fertility for both men and women? An avocado is high in nutrients important for pre-conception health and pregnancy. Avocados are nutrient dense with folate (folic acid), healthy monounsaturated fats, vitamin C, K, additional B vitamins, potassium and other minerals and fiber. Healthy fat (monounsaturated and omega-3 and low omega-6 polyunsaturated fats) plays a role in estrogen production and reproductive hormonal balance. avocados are also rich in phytonutrients which can help protect cells from damage. When using the avocado as an ingredient in balanced menus of healthy, whole grain, low-fat protein, fresh veggies and fruit it adds fiber and healthy fat that can help keep blood sugar (glucose) levels low.
8 Ways to Eat Your Avocado and Stay Calorie-Wise
So, be calorie-wise with your avocado:
Use as a spread in place of mayonnaise.
Try the above referenced guacamole dip in a ½ cup serving size with low fat crackers, pita, chips.
Add chunks to green salads, chopped salads, chicken salad.
Add to salsa, bean dishes, tabouleh, quinoa.
Add to sauces to saute with chicken, such as mango, avocado, lemon.
Add to slices of tomato, mozzarella for side veggie with dinner or snack.
Add to salad dressing and smoothie recipes.
Consider the avocado as one of your healthy fats along with almonds, walnuts, pumpkin seeds, peanuts, nut butters, Brazil nuts, and olive and canola oil and others.
About Carolyn Gundell, M.S.
Carolyn Gundell, M.S. is a nutritionist, specializing in PCOS and fertility. With over 20 years of nutrition experience, Carolyn has a special interest in helping women with conditions that affect fertility, including insulin resistance, diabetes Type1/Type 2, Polycystic Ovarian Syndrome (PCOS), lipid disorders, celiac disease, irritable bowel syndrome, underweight and overweight concerns. Carolyn earned her M.S. in Nutrition from Columbia University and completed her undergraduate studies in Biology/Nutrition at Albertus Magnus College in New Haven. She is trained as a Research Associate in Clinical Skills Training, and is certified in HIPAA, CPR, First Aid and Food Safety & Sanitation. Previously, Carolyn worked at Pediatric Endocrine & Diabetes Specialists, The Center for Advanced Pediatrics, both in Norwalk and at Yale University Medical Center's Obesity, Diabetes, PCOS Clinic and The Yale Fertility Center.