NIAW – A Love Letter to Resolve From A Former Resolve NYC Leader
National Infertility Awareness Week – I've been honoring this week for a very long time. I'm embarassed to say that I don't even know how long. I know that it's been twenty eight years since I first became involved with Resolve. And in honor of NIAW and Resolve, I dedicate this blog. In honor of "you are not alone" and in honor of my own story.
My Family Building Journey Begins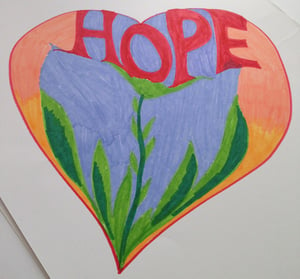 My journey began as many family building journeys do.
I was ready. My version of being ready was that I had married my partner of several years. I had a secure and fulfilling job. I felt mature enough to put my own needs aside to take care of a child.
Those were my signals that I was ready.
Like many of you out there, I was astonished to not become pregnant easily. Each month, I expected to see the stick tell me that I was pregnant.
And month after month, it did not happen.
I was so very lucky.
My best friend had already been going through infertility and fertility treatment. While that was certainly not lucky for her, it was for me.
She led the way.
And one of the places that she led me was to Resolve. Resolve NYC, as it was at the time.
I threw myself into all of it. Fertility treatment, definitely.
And volunteering for Resolve NYC worked for me. It gave me a way to help others who were struggling, suffering and doing it in isolation.
How Resolve NYC Helped Me
I went on the phone lines and spoke to people who were wondering if they were having problems conceiving. Women called who had been trying for years and weren't sure if there was a problem. Women were calling because they had their third miscarriage and didn't know who to turn to. There were calls asking for doctors to help them. There were calls that were simply cries for help; the main question "is there anyone out there who understands?" There were so many calls with simply sobbing on the other end. It was hand-holding, over the phone line. It opened my heart to the fact that infertility was bigger than me. Bigger than my family building desires.
From there, I coordinated symposiums and eventually ended up being the Vice President of Resolve NYC. My life in advocacy had a firm foundation within Resolve NYC.
This was decades ago. Almost thirty years ago.
No internet as we have it now. No texting, tweeting, Facebook or instagram.
We had the phones and we had in-person.
And it worked.
My journey was very different than it would be now. Now?
I would be the Google queen. Empress even.
Twenty eight years ago?
Not so easy to access information. Even harder for good information.
Almost impossible to find excellent, reliable information.
Resolve – A Source for Infertility Support
I was grateful then and I am grateful today for Resolve.
That was the place I knew was entirely for and about me. It was my home.
It was where I could turn to find unbiased information about new treatments, the best doctors, and the best mental health advice.
It was where people understood the pain I was feeling on my journey, even though theirs was distinctly their own.
We had something in common.
We had something else in common.
Thank you Resolve for always treating me like a unique human being on MY own journey while at the same time surrounding me with love, education and giving me a voice as an advocate.
It's been a long time Resolve. You were my first love in infertility. My first hero.
You still remain in my heart, as a source of comfort, as a resource to share with others, as an inspiration about what one woman at a time can do to build and provide a community.
About Lisa Rosenthal
Lisa has over thirty years of experience in the fertility field. After her personal infertility journey, she felt dissatisfied with the lack of comprehensive services available to support her. She was determined to help others undergoing fertility treatment. Lisa has been with RMACT for eleven years and serves as Patient Advocate and the Strategic Content Lead.
Lisa is the teacher and founder of Fertile Yoga, a program designed to support men and women on their quest for their families through gentle movement and meditation.
Lisa's true passion is supporting patients getting into treatment, being able to stay in treatment and staying whole and complete throughout the process. Lisa is also a Certified Grief Recovery Specialist, which is helpful in her work with fertility patients.
Her experience also includes working with RESOLVE: The National Infertility Association and The American Fertility Association (now Path2Parenthood), where she was Educational Coordinator, Conference Director and Assistant Executive Director.