NIAW Continues- ListenUP- Secondary Infertility Hurts-Support & Group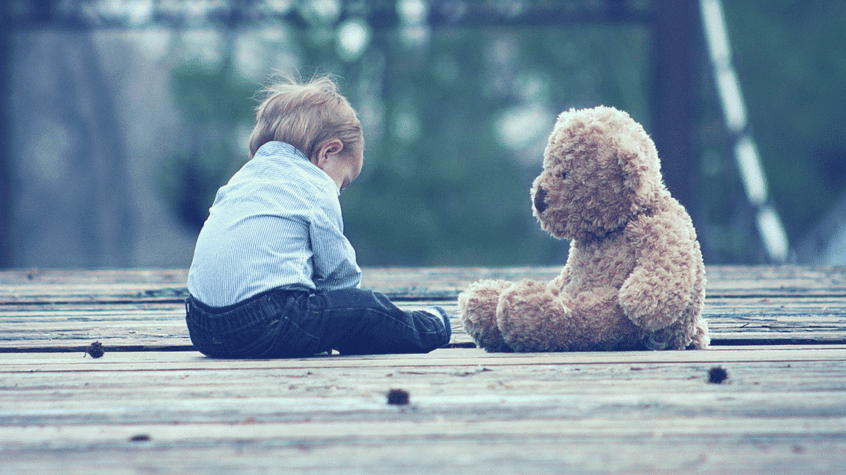 National Infertility Awareness Week continues at RMACT with a special support group dedicated to secondary infertility – informally defined as that particular pain and set of thoughts associated with wanting and trying for another baby to expand your family.
Primary infertility folks don't necessarily get it. They know they will be over the moon happy with one baby. Just one child, please. Just want that one baby to call us mommy and daddy. And you know they are right. The joy that is there with our much wanted child is the cow dancing over the moon. There's no denying that and no one is even trying.Join us for our special secondary infertility support group, dedicated to you. Led by Melissa Kelleher, LCSW.
Secondary Infertility Hurts
They don't have to get it the pain of secondary infertility. In fact, I hope they don't get it and that if and when they want another child, they don't experience secondary infertility. The difference between being a parent and not being a parent is a chasm that is impossible to see past. Standing on the ocean's edge and peering over the water to the shore on a far away continent that is there – somewhere, but impossible to get even a glimpse of – there is no distinguishable proof simply by looking that the other shore is even there. It's more than ok that with no baby in arms or child in your family that you don't quite get the secondary infertility pain. It's completely understandable when you are trying for your first child that you don't understand the pain of trying for your next child.
A particular pain and set of thoughts is how I described it above. An urgency that pulls at the heart and can take your breath away.
Understanding Secondary Infertility Pain
Here is how secondary infertility can feel in a few sound bytes:
Infertility coming back to haunt us– we still can't get pregnant just because we want to. We still have infertility. We still have less choice. We still don't have bodies that cooperate and work properly.
We have our beloved child and cannot and do not avoid playdates, baby and children's birthday parties, parent and me classes. Only now, we see our friends becoming pregnant again. And again. And yet again. And still, here we are, unable to join "the club".
The questions! "When are you going to have another?" "Do you want an only child?" "Don't you think it's kind of selfish to have only one?" "Have any news for us yet?" "I'm putting away my baby clothes for you for next time because I'm done." Each question hurts. They hurt, physical pain, like being punched in the stomach. And then a brave smile that we put on that makes us feel isolated and alone. Again.
I'm being left behind again. I'm less than AGAIN. This hurts, AGAIN.
Our children's questions– "when will I be a big brother or sister?" That one might hurt the worst. Seeing our babies hold someone else's' new born brother or sister, and turning and asking that question can rip open our wounds and still we smile. Or we try to, we do our best to smile. Really, we do.
Worrying that our child will be alone, with no best friend sibling. Yes, completely ignoring that not every sibling relationship is perfect or even amicable. OUR children will be different. It's our vision of our family and it's incomplete.
If you are experiencing secondary infertility, this is just the tip of the iceberg. There's more to it than what I've described, there's your own personal experiences, the places that hurt you.
Suggestions for the Fertile Community
Listen Up- Resolve's theme for National Infertility Awareness Week
What to Say. And What Not to Say.
May I make a suggestion to the general public? Three suggestions, actually. I have three don'ts that I would recommend.
Don't make assumptions about why there's no second child.
Don't make comments based on those assumptions.
Don't add to someone else's pain inadvertently just because you're curious.
It is not helpful or pain relieving to be poked at while we're in pain. Sit with your own curiosity. Be the person who doesn't add to our pain by refraining from making the comments that sting. Silence absolutely can be golden. We know that you can't fix this– just don't make it worse.
What We Know About Family Building
We know that we are lucky! We absolutely do. We know that we should appreciate the child or children that we do have– we know that and we do! We love them and cherish them. That's simply not the point. We look at our dinner table and it's not complete– there's a family member missing. That's the family member that we are hoping for and yearning to add.
We know we're not alone, even when we feel like we are. We know that. Please don't make us feel that we are, let us talk about our pain. Recognize that it is pain, like other pain and unlike other pain.
Thank you for trying to understand. Thank you for listening. Your thoughtfulness is appreciated.
About Lisa Rosenthal
Lisa has over thirty years of experience in the fertility field. After her personal infertility journey, she felt dissatisfied with the lack of comprehensive services available to support her. She was determined to help others undergoing fertility treatment. Lisa has been with RMACT for eleven years and serves as Patient Advocate and the Strategic Content Lead.
Lisa is the teacher and founder of Fertile Yoga, a program designed to support men and women on their quest for their families through gentle movement and meditation.
Lisa's true passion is supporting patients getting into treatment, being able to stay in treatment and staying whole and complete throughout the process. Lisa is also a Certified Grief Recovery Specialist, which is helpful in her work with fertility patients.
Her experience also includes working with RESOLVE: The National Infertility Association and The American Fertility Association (now Path2Parenthood), where she was Educational Coordinator, Conference Director and Assistant Executive Director.