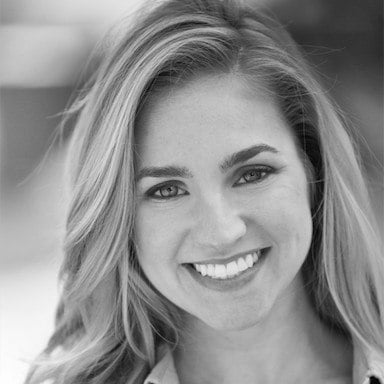 Multi Provider vs. Single Provider: Which Fertility Clinic is Best?
Is bigger preferable?
Is smaller superior?
When it comes to choosing a fertility practice, only you can decide what works best for your goals, personality, and lifestyle. The debate begins with multi-provider practice vs. single provider practice. Does a large clinic with multiple doctors at the helm provide more benefits for you, or would you prefer the more boutique option of a single provider clinic?
What Size Fertility Clinic Should I Look For?
No need to make a pro and con list – I did it for you.
DISCLAIMER: For this comparison, I'm assuming a multi-provider practice would also be a larger clinic, both in patient-volume and physical size (to accommodate the former). I'm assuming that a single-provider clinic is smaller with fewer patients, meaning less staff needed. The below are generalizations and might not be true of every large or small, single- or multi-provider clinic. There are always exceptions to the rules.
DOUBLE DISCLAIMER: I'll say this time and time again… if a clinic is good at what they do, has the appropriate staff hired to accommodate patient load, and cares about your well-being over their numbers, lots of these "cons" can be dissolved.
Now, enough setup! Let's get to the goods…
Multi-Provider IVF Clinic Pros
-Collaborative team effort: If your doctor wants a second opinion on your case, all he/she needs to do is knock on a colleague's door.
-More doctors = more appointment times: a clinic's patient volume is divided amongst the doctors, so it makes sense that your first consult might be easier to schedule than you think.
-Potentially larger reach: More doctors could mean a larger coverage region. Therefore, larger clinics sometimes have multiple offices spanning a larger territory.
-Labs onsite: With a larger fleet, the need for a lab increases. With an embryology and/or andrology lab on the premises, the handling of your blood, specimen, embryos, etc. can be more controlled. Additionally, labs are incredibly high-tech. If there's a lab onsite, it's a good sign the clinic is cutting-edge.
-More likely to have translators or language-based teams: With a larger patient volume, they may see the need for special language divisions. They would have more of an ability to hire specialized people solely for those reasons.
-They have lots of data to back up their numbers: If their SART rates are high and above average, that's a great sign. Not only because that's difficult, but because they have a lot of patients to calculate in that data. The bigger the data pool, the more solidly you can trust the numbers.
-More resources to help you with financial assistance, nursing questions, support, and other concerns: For instance, at RMA of Connecticut, you are assigned your own financial representative, nurse, and patient navigator. With a multi-provider, larger clinic, you can be assured that there will be someone available to answer your concern, no matter what it is.
-More anonymity amongst the other patients: The odds are you won't know the person sitting next to you in the waiting room or in the next bloodwork chair. For those of you who don't want many people knowing you're going through treatment, this might be a plus for you.
-Larger practice might have more connections with drug vendors, embryo testing companies, etc.: That means better deals for you.
Multi-Provider IVF Clinic Cons
-You'll have a main doctor but might see the other docs as well: While all doctors should be up-to-speed on your journey, it would be a real pain to have to feel "new" every visit. A clinic should always have your consultations, reviews, and other major appointments with your primary Reproductive Endocrinologist. However, for the smaller appointments (HSG, saline sonogram, morning monitoring, etc.), you may see the doctor on that particular round on that specific day. Hey, maybe you'll get to know the whole gang and love them all!
-You'll see new faces more often: Don't recognize the person drawing your blood this morning? Meet a new receptionist? This can feel a little cold. I understand. Hopefully, they do everything they can to make you feel comfortable and welcome.
-Anonymity amongst other patients: as mentioned in the pros, some of you might like this. Others might want a connection. (Some clinics offer support groups to combat this feeling.)
-You might feel like "a number": Multiple doctors, unfamiliar nurses, all the different exam rooms… maybe you feel like just-another-patient as you walk the halls of your clinic. Let me be the first to say, that if they are any good at what they do, they will NEVER make you feel like this. No matter their size, there's no excuse for not welcoming you with all the warmth you deserve. You should always feel safe and thoroughly cared for.
Multi-Provider Clinic: The main takeaway
For the most part, with a larger practice, you'll have easier access to more resources. Maybe they have their embryology and andrology labs onsite (meaning more control over your specimen, quicker results, and a trustier situation overall), more doctors collaborating (meaning more doctor-brains on your specific situation), more supplemental offerings (meaning nutrition, counseling, acupuncture, etc.) and more financial guidance/options (meaning more representatives to help you, possibly more insurances accepted, and more opportunity plans available).
But caution: just because they offer more resources doesn't mean they are perfect! If the infrastructure of a clinic is lacking and communication is poor, then maybe having access to all these fancy add-ons isn't worth it to you.
Whether large or small, a clinic needs to be a well-oiled machine so that you can take advantage of all the opportunities they offer.
Being larger should not entitle them to be any less friendly or personal. No one wants to feel like they're in a factory. If a multi-provider clinic puts the patient first, however, they will be able to offer you the added benefits of a larger practice AND make you feel totally taken care of at the same time. Never like a number.
Single Provider IVF Clinic Pros
-Small, intimate feel: This is a big one and might be all the reason you need. You might know everyone in the office by your second or third visit!
-You'll always see the same doctor: Whether it's a consultation, testing, or morning monitoring, you'll always see the same doc. With only one provider, you'll never have to worry about seeing a new face.
-More accessible: A smaller, single-provider clinic might be easier to get ahold of – fewer middle-men and -women to get through.
-Cool, boutique setting: Some smaller clinics turn the luxury way up. Maybe it's an Instagram worthy waiting room, or a sleeker (albeit fewer) exam rooms… Boutique is trendy and is more easily established when you have a smaller footprint.
Single Provider IVF Clinic Cons
-Less anonymity: Remember the thing about it being personal and intimate? Again, this can be a good or bad thing in your book. Maybe you don't want to know anyone when you walk in for morning monitoring in your PJs…
-Less collaboration for the doctor: Unlike a practice with multiple doctors privy to the same information, a single provider only has their own personal experience and knowledge at their disposal. If he/she is stumped or wants a second opinion, they will have to go outside of the office to people not directly involved in the case.
-Less patient data: We all know that the more participants in a study, the more reliable the outcomes and conclusions are. Same thing here – the more patients included in their success rates, the more confident you can be in them.
-Less appointment flexibility: With fewer doctors seeing patients, it might be harder to get an appointment time you want.
Single Provider Clinic: The Main Takeaway
Smaller might mean more personal, more accessible, and more face time with your specific doctor. Make sure that if you are choosing a single-provider clinic that they are adequately staffed and have all the supplemental offerings you want – nutrition, acupuncture, counseling, etc. Or, at least, they should have recommendations for you, as those lifestyle concentrations have been proven to show an increased likelihood of conception. A single provider clinic might feel more "boutique" in aesthetic based on its size and intimate perks, but they could also have tighter schedules, offsite labs, and fewer reviews overall.
Similar to the caveat with multi-provider clinics, if the single-provider practice has a well-organized communication system and they are focused on getting you the best care possible, a smaller staff with fewer of the fancy offerings shouldn't be a hindrance – they should be able to direct you to excellent services that complement their main family-building mission.
My ultimate suggestion? Choose the clinic that gives you the hopeful, energized, positive feeling in your gut. Listen to your recommendations, understand how the clinic operates (Are they patient-first? Do they have a team devoted to you?), and be your own biggest advocate. If something feels "off," ask about it. Maybe they have a great explanation or alternative offering, or perhaps you dislike the response and voilà! You've just narrowed down your list even further. As for any clinic, though, big or small, I do have a few considerations:
Quick Tips to Choosing Any Clinic:
-Location: You will be visiting a clinic multiple times for testing, and then numerous times again during your cycle. Driving an hour and a half at 5:30am to hit the morning monitoring hours is very un-fun.
-Doctor/Clinic acclamation: No matter if it's a single provider or multi, make sure the doctor is a Board Certified Reproductive Endocrinologist.
-They report to SART: The Society of Reproductive Technology is the unbiased portal where clinics can post their rates of success, number of treatment cycles, patient numbers, etc. If a clinic contributes to SART, they must report the most factual depiction of their services, which makes them more trustworthy in my book.
-Are you getting good vibes?: As I mentioned before, you should feel excited about your decision. When I called my clinic, I was greeted with the sweetest voice on the other end of the phone. She listened as I explained my situation, offered me genuine empathy, and made me feel confident in my choice.
The next step is up to you… how will each of these pros and cons fit into your life? What matters to you? What are your priorities? Only you have those answers. Whatever they are though, do yourself the greatest service you can: research. Ask your questions to anyone that will answer – your gynecologist might have recommendations, your friend that sought fertility treatment recently has an opinion, and call the fertility clinic itself. Testing and treatment take time, so the sooner you narrow your list, the closer you are to building your dream family.
---
Want the complete guide for choosing your fertility doctor?
About Virginia Hamilton Furnari
Virginia Hamilton Furnari is RMA of Connecticut's Brand Specialist and has a background in writing, marketing, and content production. In addition to helping mold the RMA of CT brand through blogs, videos, and events, she is also a patient and has undergone many fertility treatments. Given her professional and personal involvement in the fertility community, she has immersed her mind, body, and soul in family-building education.