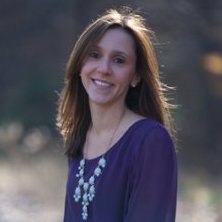 IUI Got This... Or Do I?
Infertility Awareness | Love and Infertility | Women's Health | men's health | IUI | Featured Story
It felt like the days leading up to our first fertility treatment cycle dragged on and on. I was so anxious to get started that my patience was wearing thin. But then when treatment finally began, well, time-shifted and everything went really fast.
Let me explain...
I had my first appointment after completing Clomid on Tuesday, 11/14 and to my complete and utter shock, I had three large, beautiful follicles and was ready for my trigger shot that day, which they gave me right then and there. WOW, not expecting that! Then I found out that the next two days I would have two IUI (intrauterine insemination) procedures- one on 11/15 and one on 11/16. This was really happening, and it was happening this second. Even though I was definitely not prepared to hear that news, at the same time, I was SO excited. Thrilled, actually, as I just couldn't wait to keep things moving toward our ultimate goal. We were getting closer and closer to our baby- I just knew it!
Poor Dan
I called Dan as soon as I left my appointment and told him he HAD to come back from Pennsylvania (he travels A LOT for work) that night; that he needed to be home the next two days to give his sperm sample for the procedures. Needless to say, he was just as shocked at the change in the timeline, if not more, than I was. The poor guy, he was really thrown for a loop. Neither one of us was expecting this to happen as fast as it did, so we just had to roll with it. We just had to make it work and so, we did.
My Fertility Warrior
My amazing nurse, Christina, where do I even begin? Truly, she has been more than amazing, but I can't think of a better word to describe her in this moment. She's taken the time to walk me through this process, patient every step of the way, and explaining things that I didn't quite understand. I truly couldn't be more appreciative of her kindness. Christina, if you're reading this, THANK YOU from the bottom of my heart. You have kept me so calm and level-headed and I appreciate that more than you know!
Not So Fast...
But I digress, so Christina, she called me Tuesday afternoon to let me know two things:
I had already started surging on my own so instead of having two IUIs, I would only be having one on 11/15.
My lining was a bit thin (which can sometimes happen with Clomid) and they needed to start me on Estrace to help thicken it up.
Ok. Not a big deal, but still a change and it definitely brought me down a few pegs. I was excited, but also realized, "Ok, Jus, you have to be realistic here." I mean, as we all know, the whole infertility process is a roller coaster ride and, boy, were we experiencing that first-hand.
The Big Day
The next day was our IUI and poor Dan, well, he definitely felt the pressure. The day before for him was so hectic between rearranging his schedule (which he wasn't prepared for) and traveling three and a half hours back to Connecticut. Then to make matters worse, he had to have a sperm sample at the RMACT Norwalk office by 6:45 am. He was like, "Really, Jus. You had to make it that early?" so I guess that really increased the pressure for him, which I felt HORRIBLE about. I thought I was making things easier for him, as I truly thought he'd want to get it done and over with. I mean, I know I did!
And so, my wonderful Dan dropped his sample off on time and my IUI was about 2 hours later. Dan, being so supportive (one of the many, many reasons why I love him with my whole heart), wanted to be there for the procedure with me so we went in together because that's our motto: "we are in this together." While we were excited and nervous, excited was definitely winning out. If this worked, we knew we'd be parents in nine months' time. Talk about the happiest thought in the whole entire world.
Soon we were greeted by Dr. Hurwitz, one of the amazing RMA of Connecticut doctors, who told me I had a perfect cycle (OMG! Say what? WOO HOO! Thanks, doc, for the encouraging words!), but (because there's always a but, isn't there?!) Dan's semen sample, compared to his initial analysis, wasn't so great. AHHHH! What did that even mean? Why? OMG NO! I immediately thought, if this cycle doesn't work, Dan is going to blame himself and I did NOT want that to happen. I did not want either one of us to play the blame game because that's not how it works. We were a team, no matter what, but I saw Dan's face drop and I knew he was thinking the same thoughts. Dr. Hurwitz, however, wasn't concerned too much with Dan's sample. He said if it was really that bad they wouldn't even go through with the procedure so that was reassuring. But, to go from being SO THRILLED to UMMM, WHAT NOW in a matter of seconds was mind blowing, like getting sucker punched.
Holding Onto Hope
With hope, excitement and a measure of trepidation, we went forward with the single IUI and put our hopes on what Dr. Hurwitz said, "it only takes one good sperm to meet the egg". We made a choice- to be hopeful because that's how we wanted to feel. The IUI procedure itself was painless and I went through the day as though everything was normal. Well, kind of normal, except in the back of my mind, the thought of "OMG, we might be growing a baby! Grow baby grow!" was on a continuous roll. I talked like that to my stomach for days and I allowed myself to be so excited and so hopeful.
Dan and I even started throwing around baby names- we were so ready for this!
About Justine Houle- "Where's the F%&$#!ing Stork?!"
Justine Houle loves a great pair of shoes, and her boys Dan (husband) and Ralph (a very handsome pup hailing from Tennessee which must be where he gets his southern charm). She began her career in childcare and then joined the RMA of CT team in 2011 as a Patient Coordinator. She's served several roles in the organization since then but most recently as the Marketing Operations Coordinator. She is well known for her impeccable style - and recently became an independent stylist for Stella and Dot. On the weekends, she can be found tooling around with her boys in Fairfield, CT where she grew up and currently resides.