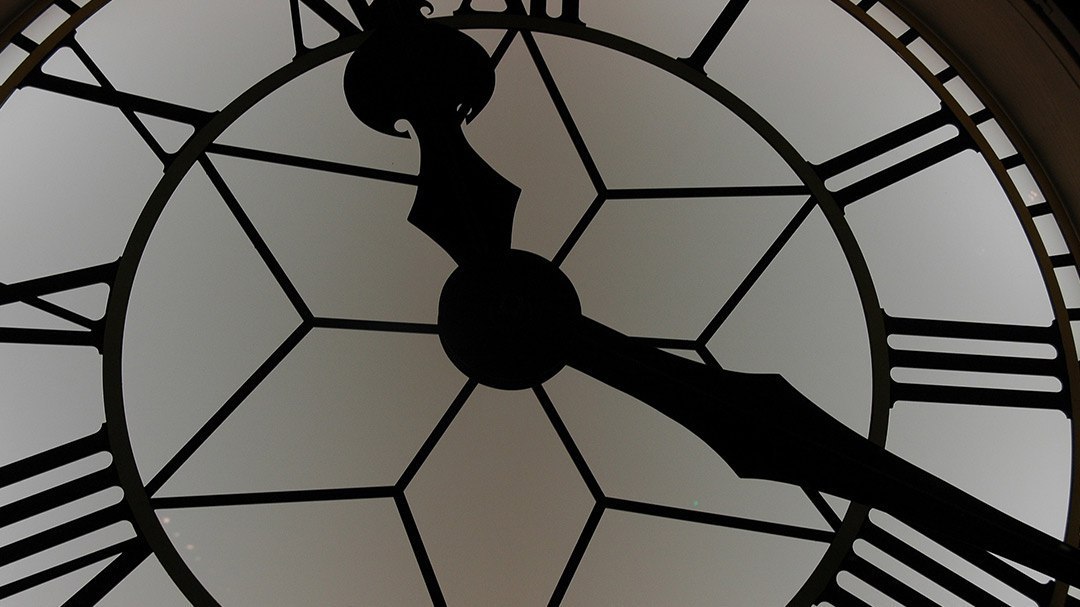 Infertility in the Stone Age, or 27 Years Ago, When IVF Was Brand New
Support | Fertility Treatment | In Vitro Fertilization (IVF) | Women's Health
Conversations keep turning toward the past.
A Fertile Yoga student brought up last night, how lucky we are now, compared to what we had thirty years ago.
A smile ran across my face. And she caught it.
Why?
I was around thirty years ago. In fact, in the middle of fertility treatment.
Well, not quite.
Fertility Treatment & IVF | Then & Now
I was in treatment twenty seven years ago. Pretty close to thirty years in my counting.
I did not feel unlucky then. I did not feel like we were in the dark ages then, pounding on stones to ground cornmeal or hunting and gathering our food. Like every other generation, we felt that we were young and on the cutting edge of technology, that everything and anything was possible. I do think sometimes that ten years from now, fifteen years from now, twenty seven years from now, that people then may look back at this time and think we were unlucky barbarians, with simple, unsophisticated tools at hand to treat this thing we call infertility. It was interesting to hear someone refer back to thirty years ago with the eye towards what wasn't possible then, what we didn't have. As the "olden days".
In vitro fertilization (IVF) was brand new, within just a few years of its first successes (Louise Brown was born in 1978, first IVF baby). Twenty seven years ago, we were counting IVF babies in the hundreds, now we are counting in the millions.
Advancements in IVF & Fertility Treatment
So much has changed. IVF pregnancy rates have surpassed what Mother Nature offers, sometimes by as much as three times. Scientific, medical and pharmacology technology have made procedures less invasive, less painful, more effective and with less side effects. These things are all objectively true and correct.
Twenty-seven years ago, as a twenty-six-year-old woman with unexplained infertility and an excellent prognosis based on all test results; there was an excellent chance of pregnancy with fertility treatment cycles. Excellent, twenty seven years ago, was about a 26% chance of pregnancy. That is not what a healthy twenty-six-year-old woman is looking at now. Far from it. Depending on the fertility practice that one works with, that same woman today could expect double that rate.
That's a big change. An enormous accomplishment. Medications are easier and less painful to administer. There are more choices of medication and types of fertility treatment cycles. Scientific and medical procedures and protocols have given people who could not have succeeded twenty-seven years ago a real chance at conceiving today.
We were not barbarians twenty-seven years ago. We really were at the beginning of the conception possibilities that are available now, that have been attained steadily. And in looking to the future, don't you wonder where we will be in five years? Ten years? Twenty-seven years?
Infertility Support | Then & Now
As a peer group facilitator and Patient Advocate, I also see how communication and infertility support has changed in the last twenty-seven years. There was no internet available. Dr. Google was not a possibility as a second opinion. There were no webinars, no online chat groups or message boards. There was a stapled newsletter that was painstakingly put together and mailed out. Once a month. There were face-to-face meetings that were not always convenient to attend. There was the phone, thank goodness for the phone. The kind that was connected to the wall, not available in the car or while taking a walk.
Communication like that may be almost impossible to imagine. Might even sound like the Stone Age, just slightly short of having to pump our own water and light our houses without electricity. And yet we communicated. We bonded. We talked. We reached out. We shared. We created paths so that we weren't constantly beating back the bushes and vines.
I see that now too. I see the friendships that were molded twenty-seven years ago that are as strong as wrought iron, having been in the hottest of fires, that still exist for me just as I see friendships being formed in Ladies Night In and in Fertile Yoga. I see women, I get to spend time with women, who drive distances to attend classes, to sit with other women just to see them nod their heads, "yes, I get it", "yes, I feel that way too", "no, you're not completely crazy" and especially "no, you're not alone", because "yes, I'm here too".
Some things never change. We love. We want. We aspire. We try. We yearn. We feel hope, hopelessness, and we feel the cycles shift. We support each other and we feel isolated and we come back together.
That's not all that different from twenty-seven years ago. Or thirty years ago. Or, according to my beloved mother, sixty years ago. My grandmother would remind me, if she were still here, that our feelings and our deep yearnings for our children aren't that different than they were one hundred years ago either. Or one thousand years ago.
That's our connection, how we are similar, how we are connected.
You are not alone. Even when you feel most alone, you are not alone. We are here for you and will welcome you with open arms.
My email address is FertileYoga@gmail.com It is a secure email. If you are feeling alone in this, please reach out.
About Lisa Rosenthal
Lisa has over thirty years of experience in the fertility field. After her personal infertility journey, she felt dissatisfied with the lack of comprehensive services available to support her. She was determined to help others undergoing fertility treatment. Lisa has been with RMACT for eleven years and serves as Patient Advocate and the Strategic Content Lead.
Lisa is the teacher and founder of Fertile Yoga, a program designed to support men and women on their quest for their families through gentle movement and meditation.
Lisa's true passion is supporting patients getting into treatment, being able to stay in treatment and staying whole and complete throughout the process. Lisa is also a Certified Grief Recovery Specialist, which is helpful in her work with fertility patients.
Her experience also includes working with RESOLVE: The National Infertility Association and The American Fertility Association (now Path2Parenthood), where she was Educational Coordinator, Conference Director and Assistant Executive Director.