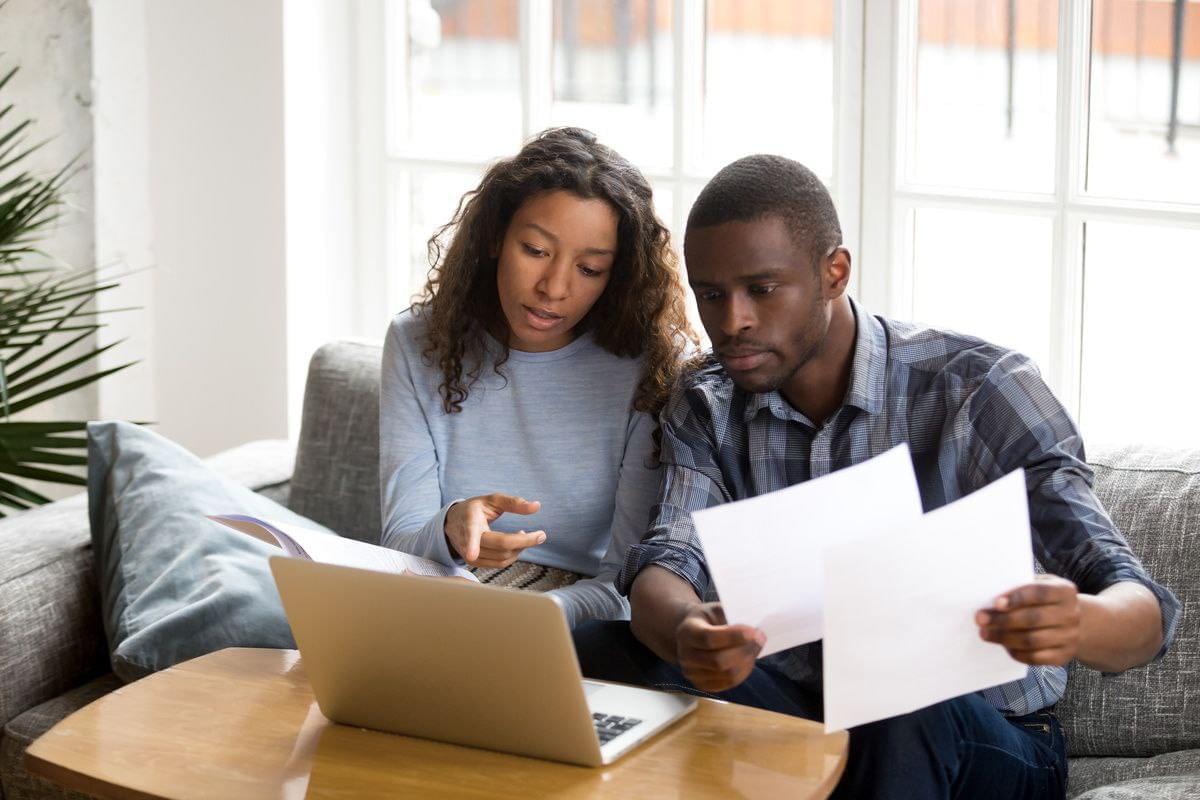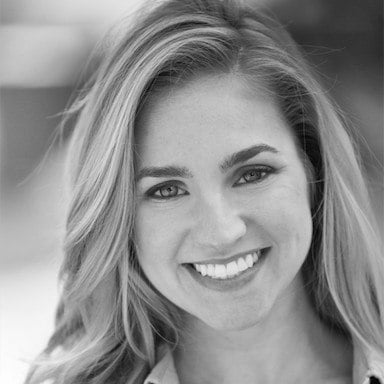 How Do I Choose a Fertility Clinic?
Modern Day Truth: Technology, social media, and our passionate review-culture has made finding any type of doctor incredibly accessible and has put the choice right at our fingertips.
Bigger Modern Day Truth: All that autonomy and opinion crowdsourcing has also made it incredibly difficult. (Do you know how many Zocdoc reviews I've read trying to find a dentist?!)
Add in the stress of infertility and the weight of trying to build your family, and you've got yourself into a pressure-filled situation. I've been there: you're about to pull the trigger on one clinic with the doctor you've heard so much about, but then you see this other one that has amazing reviews and a state-of-the-art lab. How are we supposed to decipher conflicting star-ratings and recommendations? What levels of certification are safe and trusted? How can I be sure nothing will get "mixed-up"?
What fertility clinic is right for me?
That might be the most important question of all.
If you're struggling with infertility, your mind is saturated with worry, what-ifs, and maybe even guilt. You just want answers (and a baby). First, you need to pick a fertility practice. Below are the questions you should be asking to evaluate your options and why the answers are vital to choosing the right practice (and ultimately, doctor) for you.
1. Are the fertility doctors Board-Certified Reproductive Endocrinologists?
First thing's first: Do the doctors have the highest training possible in infertility and reproduction? Are they board-certified REIs (Reproductive Endocrinology and Infertility specialists)? Some practices use the term "fertility specialist" to describe a person that does not have these credentials, and frankly, that's not giving you to best chance to achieve your goals.
What makes an REI doctor your best option? The robust medical journey that these doctors experienced give them the best tools to hear your unique situation and know what the next steps are. In addition to the four years of medical school and four years in a residency for obstetrics and gynecology, they must complete three years of specialty training in reproductive endocrinology and infertility.
Then, after the eleven years of intense training, they must pass certain knowledge-based tests (both written and oral) in order to be considered "board certified." Board-certified Reproductive Endocrinologists are your elite option in family-building.
2. How many physicians are part of the practice? How many office sites are there?
These questions go hand in hand. The more doctors a practice tends to have, the more far-reaching their office(s) might be. This is both a personal preference and a matter of proximity. Office site is a major factor in deciding which clinic is right for you. For some, a two-hour drive is a deal breaker.
For others, it's their only option. (The good news is that some practices, like RMA of Connecticut, will let you do your morning monitoring somewhere that's more convenient for you.*) *The facility needs to have a partnership with RMA of Connecticut, as they will be fully equipped to administer all necessary bloodwork and procedures on RMA of CT's behalf.
Now, let's talk about number of physicians in a given practice. There are pros and cons for each type: multi-provider vs. single provider. Are you more comfortable with one doctor, smaller office, fewer patients, or the chance to see multiple doctors, larger/multiple offices, with a higher volume of patients?
For smaller practices, the pros could be knowing everyone and feeling individualized. The cons for a small practice might be inconvenient appointment times and not as many supplemental resources (on-site labs, nutrition, acupuncture, support groups, etc.).
For the larger practices with multiple providers, the pros could be convenient office site and/or appointment times, ability to offer supplemental resources (onsite labs, nutrition, acupuncture, support groups, etc.), and having a team of practitioners as opposed to one. The cons for a larger practice could be feeling like a number or seeing new faces in the hall. (And honestly, if the large practice is good at what they do, they'll make sure you never feel like a number.)
3. Does the practice report to SART (Society for Assisted Reproductive Technology)?
The Society for Assisted Reproductive Technology (SART) provides "unbiased information and has set the standards for in vitro fertilization (IVF) since 1985." SART keeps track of pregnancy rates from participating clinics across the country and publishes them on its website. Clinics that post their results to SART are most committed to providing the truth to their future and current patients, as they are required to report accurately. Are they competitive? Does one give you more confidence than another? And here's a tip: don't just look at the total success rates of live births – check out your particular age bracket, comparing the number of total cycles and that specific percentage of success.
4. Is the fertility practice a Center of Excellence?
Centers of Excellence are treatment centers that exceed a certain level of expertise, successful outcomes, and patient management. This certification for any practice is highly sought after and only gained through a proven track record of being well above average and high performing. This matters for multiple reasons…
Because successful family-building is your goal and a center with this badge is more likely to get you there, and…
Many insurance companies recognize these as their recommended clinics.
Check to see if your options are Centers of Excellence.
---
Ready to find the right doctor for you?
---
5. What treatments and testing does the Fertility Clinic Offer?
If you're new to the infertility game, you might be surprised to find out that there are other options than just heading straight to in vitro fertilization (IVF). While it offers the highest success rates by far, it is the most invasive and very expensive.
Make sure you're choosing a clinic that offers you a variety of treatments and not a one-size-fits-all approach. Some examples of other treatments include timed intercourse, intrauterine insemination, surrogacy, and cryopreservation options.
During your initial consultation, your doctor and/or fertility team should get to know you. Once they hear your story and know everything there is to know about your diagnosis, they will be able to recommend a family-building game plan based on the treatments they offer.
I remember walking out of my initial consult feeling rather speechless – the preciseness of our treatment regimen was perfectly planned for us and made me feel rather humbled. So many clinicians had our story under a microscope and formulated a unique plan just for us.
Often times, as it was for me, the first round of treatment(s) can start with timed intercourse or intrauterine insemination (IUI). These options can include a protocol of medication to assist in egg production and an ovulation trigger. The timed intercourse option is just that – private intercourse on the clock.
An IUI involves inserting a sample from your partner or donor inside the uterus, giving it the better chance to fertilize an egg.
While your journey might not include timed intercourse or IUI, it's nice to know that the clinic offers it. A clinic with broad treatment options will give you the best chance for not only success, but a positive experience.
Testing is another key component that makes up modern, state-of-the-art clinics. Make sure the clinic offers pre-genetic testing. This is usually administered during your initial rounds of testing and examinations and will report whether you or your partner are carriers of any genetic mutations (i.e. cystic fibrosis, Tay Sachs disease, and sickle cell anemia).
Another important test you might be interested in is preimplantation genetic screening, or PGS. This is where your embryos created from IVF are biopsied (totally safe) and tested for their number of chromosomes. This type of testing can also expose potential chromosomal abnormalities. All this information helps your doctor and embryologist choose the best embryo for transfer.
6. Does the fertility clinic have their own Embryology and Andrology lab?
Some of the smaller fertility centers do not have their own Embryology and Andrology lab onsite, while the larger ones might. Either way, it is of the utmost importance that your clinic uses the highest standards in quality control within the labs they utilize.
Where are their labs are located? How are the samples/embryos/other items transferred to and from the labs? What quality-control procedures are in place to make sure nothing ever goes wrong? Ask these questions – it's important you feel 100% comfortable with every aspect of the journey… even the parts you don't see.
7. What are their insurance and affordability options?
If you're lucky enough to have fertility coverage under your health insurance plan, one of the most important questions for you is: Does this clinic accept my insurance? That will help you cover much of the treatment costs.
Unfortunately, most insurances do not cover fertility. That doesn't mean you don't have options, though. Talk with your insurance company and your employer. Make sure you're tapping into every benefit to which you're entitled. At that point, you can look into grants, loans, and financing, including what might be offered by the fertility clinic.
During your initial consult, you will most likely (and should) speak with a financial services advisor. Remember: this person is on your team and wants to help you afford treatment. They will walk you through opportunity plans, what your insurance will cover, and other financial resources available to you.
8. Does the Fertility Clinic offer support services?
You might think all that goes into fertility treatment is a bunch of lab coats, microscopes, and medical procedures. Nope! There are so many ways to supplement your journey that are proven to increase your chances of having a baby. Does the program have a nutritionist that will help you eat fertile-friendly foods or manage a particular health issue? Is there acupuncture on site? (Fun fact #1: Did you know that laser acupuncture before and after an embryo transfer can increase your implantation success rates by up to 15%?)
What about a social worker or counselor? You and I both know the strain this can put on your mental wellbeing, your relationship, and your day-to-day life. Are there support groups or fertile yoga available? (Fun fact #2: Fertile Yoga has been proven to decrease sadness and stress and increase hopefulness for infertility patients!) Supplemental offerings are not only a perk, but necessary for some patients.
For me, they have been some of my best resources through all this.
9. Is the Fertility Clinic involved in outreach and advocacy?
This might not seem as important to your specific journey of becoming pregnant, but really, it is. The people that fight for fertility coverage, access, and equality are the reason we have such amazing clinics to choose from in the first place! If a fertility clinic is doing good outside of their clinic, that adds a whole new level to the quality of their work, in my book. They have heart.
Some key not-for-profits that your top clinics might work with are Resolve, Resolve of New England, Path2Parenthood, and INCIID. Those are also excellent resources on their own for fertility support and information.
Next Steps
At this point, maybe you're ready to choose a practice that's right for you. You've asked your questions, gotten your answers, and have a gut feeling about your clinic. What an amazing first step! Congratulations!
You don't need me to tell you that many obstacles lie in front of you, but honestly, you've taken one of the hardest steps – trusting a clinic with your goal… a baby.
Be confident in your decision and always be an advocate for yourself first. Speak up and make sure to tell your doctor and fertility team how you feel and what you want. Now that your job of finding the right clinic is complete, your sole priority is to be an infertility fighter!
From all of us here at RMA of Connecticut, good luck!
---
Ready to find the right doctor for you?
About Virginia Hamilton Furnari
Virginia Hamilton Furnari is RMA of Connecticut's Brand Specialist and has a background in writing, marketing, and content production. In addition to helping mold the RMA of CT brand through blogs, videos, and events, she is also a patient and has undergone many fertility treatments. Given her professional and personal involvement in the fertility community, she has immersed her mind, body, and soul in family-building education.