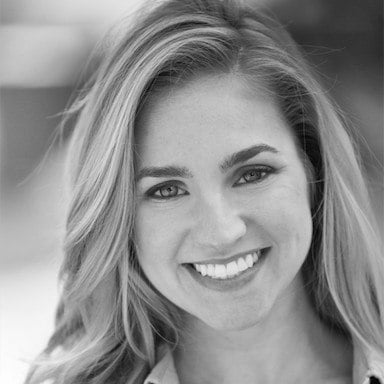 [Video] Hilariously Infertile Visits RMA of Connecticut: A Fertility Clinic Tour
Infertility | Humor | advocate
Karen Jeffries, aka Hilariously Infertile (@hilariouslyinfertile), is an infertility advocate and social influencer. She joined us at RMA of Connecticut for a behind the scenes look at our fertility practice.
She takes the viewer everywhere - from the waiting room to exam room and even the "production room," all while dropping hilarious truths about the fertility process.
As the tour progresses, Karen reflects on her abilities (and inabilities) to administer some of the necessary tasks of treatment. Join her (and her laugh-out-loud one-liners) on a grand tour of a fertility clinic!
Of course this tour wouldn't be possible without bloopers. Check out these outtakes that'll 100% make you LOL.
---
For a much different tour, check out our office with Dr. Spencer Richlin.
---
If you'd like to book a consultation with one of our doctors, call us at 203-956-2265, or request a consultation online
---
About Reproductive Medicine Associates of Connecticut (RMA of Connecticut)
RMA of Connecticut is a leader in fertility care, specializing in a range of infertility treatments. Our assisted reproductive technologies (ART) include intrauterine insemination (IUI), in-vitro fertilization (IVF) and pre-implantation genetic screening (PGS). RMA of Connecticut is Fairfield County's largest fertility clinic and egg donation center.
Through RMA of Connecticut's Integrated Fertility and Wellness Center, we offer nutrition counseling, individual and couples psychological counseling, acupuncture, and yoga, as well as financing and support services for our patients going through infertility treatment.
Our internationally recognized Gay Parents To Be program at RMA of Connecticut specializes in LGBTQ family building. In 2017 and 2018, RMA of Connecticut was recognized as a Leader in Healthcare Equality by the Human Rights Campaign.
The RMA of Connecticut team includes lead physicians Drs. Mark P. Leondires, Spencer S. Richlin, Joshua M. Hurwitz, Cynthia M. Murdock, Shaun C. Williams, as well as fertility specialist, Dr. Ilana B. Ressler. All six physicians are Board-Certified Reproductive Endocrinologists and are members of the American Society for Reproductive Medicine (ASRM). Our team of doctors are named as Castle Connolly "Top Doctors" and are members of the Society for Assisted Reproductive Technology (SART).
RMA of Connecticut's IVF laboratory is accredited by the College of American Pathologists (CAP) and CLIA.
Other accreditations include the Accreditation Association for Ambulatory Health Care (AAAHC).
RMA of Connecticut has offices in Danbury, Norwalk, Stamford, Trumbull and Poughkeepsie, New York. Check out our website: https://www.rmact.com/
For more information visit:
About Virginia Hamilton Furnari
Virginia Hamilton Furnari is RMA of Connecticut's Brand Specialist and has a background in writing, marketing, and content production. In addition to helping mold the RMA of CT brand through blogs, videos, and events, she is also a patient and has undergone many fertility treatments. Given her professional and personal involvement in the fertility community, she has immersed her mind, body, and soul in family-building education.