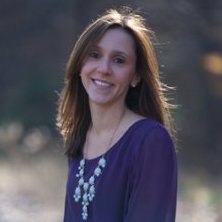 Here's Hoping...
Love and Infertility | infertility courage | Primary Infertility | Fertility Treatment | IUI | Treatment | featured | TTC | InfertilityCoping
Our second IUI cycle, right from the start, felt different.
And I can't pinpoint exactly why... maybe it was because we had already gone through one IUI cycle and we knew what to expect? We knew the path we had to take and that this time (like the previous time), we truly believed that this was going to be THE time fertility treatment would work; that it just had to be. I mean, my body was used to the meds by now, right? But maybe I was only trying to trick my mind and body into getting pregnant- and is that really a bad idea or a way to stay positive? Regardless, I'm not sure the "why" really matters, but this cycle felt different and we went with it.
Each Step Of The Way, It Was Game On

We were feeling hopeful and optimistic, two feelings that were rather easy to hold onto throughout the duration of the cycle because every step of the way, we were getting encouraging news…the medications were easier to tolerate, the follicles were growing, my levels were perfect.
By the time we were ready for the IUI procedure, I had two great-sized follicles- yay! And I was feeling great- I took Letrozole this cycle and felt ZERO side effects from this medication. Letrozole and I definitely got along wayyyy better than Clomid and I did. Duly noted and deeply appreciated.
My poor Dan though. He was feeling the pressure to provide a pitch-perfect sample, especially since the first go 'round wasn't exactly ideal. This time, he nailed it! Two days in a row, his semen sample numbers were off the charts. Ok, maybe I'm being a wee bit dramatic here, but he had two great samples, two days in a row and we felt like this was a win by itself. We felt like we figured out the system; how to beat the odds! And most importantly, we totally believed this was going to be the month we (finally!) got pregnant.
Some Love From Above
First let me ask you- do you believe in signs? Because I sure do. And the mortar holding the bricks together in our carefully constructed home of our hope was that this was THE cycle where there were some signs from my loved ones. First one, on the evening of our first IUI procedure, I got home, and there was a new piece of mail addressed to my grandma, who passed away in 2013, and in whose house we are currently living. Now, you're probably thinking it's not that odd to get mail sent to her house in her name. And that's so true. But the fact was that we hadn't received any mail addressed to her in almost a year, and well, it felt like she was sending me a sign; telling me she was with me and that I was going to be ok. Adding to this feeling of connection was that only two days before I had been standing in the kitchen pantry, and I looked up and said, "Hey gram, I miss you". I believe in my heart she was sending me a sign and I believe she is going to do what she can to help us start our family.
I was at peace, and then a week later, I got another sign, this one from my grandfather. Around the time he passed away, there was a song titled "You Gotta Be" by Desiree that was very popular. My mom always took comfort in that song, especially after my grandfather passed away because she felt that it was him telling her he was ok and that she would be ok too. Well, I hadn't heard that song in ages and one week after our first IUI procedure of this cycle, (and a week after the sign from my grandma) the song came on the radio on my way to work. Again, I thought, "here they are- my two guardian angels watching over me, sending me signs, telling me it's going to be ok and that our miracle baby will soon be on its way". That was all the hope and encouragement I needed, and I held tightly onto that until the very end.
Until I got the dreaded call, of course.
We weren't pregnant. Again.
Another negative. WTF.
Why hadn't it worked? We had a picture-perfect treatment cycle- everyone agreed about that and we all had high hopes about it being successful. Why, when everything was so perfect, did it not happen?
I can't even begin to explain the depths of our heartache, overlaid with frustration, sadness and even anger.
WHY? What was the reason it wasn't happening? Can someone just explain whatever it was we needed to do better or different, anything, so we can fix it? And then, the realization that, oh dear, we have to do this ALL OVER AGAIN. The stresses of the timing, the medication, the doctor appointments, the semen samples- it just threw me for a loop and the tears just wouldn't stop flowing down my cheeks.
A River Of Tears
All day long, I cried, slept, woke up and cried some more. I cried until there were no more tears...and then I cried even more.
Thank goodness I had taken a few vacation days from work because I didn't have the emotional or physical energy, nor the strength to be efficient, social or present.
So Dan and I gave in...we just let ourselves be absolute messes, because we could and because it was completely necessary. We needed to release the feelings, to express them and to let them go so we could move on. But there was certainly nothing easy or fun about the waves of rushing emotion that we were being bombarded by.
Third Time's A Charm?
Picking ourselves up, ready to try again. Here's to the third time being a charm…
About Justine Houle- "Where's the F%&$#!ing Stork?!"
Justine Houle loves a great pair of shoes, and her boys Dan (husband) and Ralph (a very handsome pup hailing from Tennessee which must be where he gets his southern charm). She began her career in childcare and then joined the RMA of CT team in 2011 as a Patient Coordinator. She's served several roles in the organization since then but most recently as the Marketing Operations Coordinator. She is well known for her impeccable style - and recently became an independent stylist for Stella and Dot. On the weekends, she can be found tooling around with her boys in Fairfield, CT where she grew up and currently resides.