George & Amal Clooney Pregnant with Twins & We Want to Know – IVF?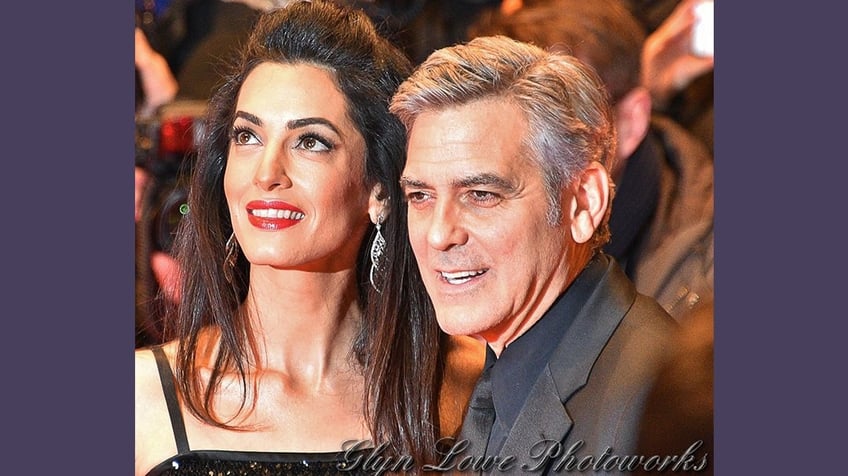 Longtime bachelor, George Clooney married attorney/activist Amal (Alamuddin) Clooney in September 2014.
First marriage for either of them. Of course we all started wondering immediately about children. Just like for any of us, it was the next step and the next set of questions.
Now they're pregnant with twins. First children for either of them. She's 39.
Expect it. Now what do we want to know.
Since they're not announcing it, at least not yet, expect the rumblings of conversation.
George & Amal Clooney Pregnancy Sparks Fertility Treatment Questions
Here's what I suspect we will hear:
"It was IVF, it had to be." What kind of fertility treatment did they have?" "I wonder if they had to use donor eggs." "How many embryos did they put back?" "What kind of infertility did they have?" "How long did they try on their own?"
And up there as a top question, most likely,
"What fertility doctor did they go to?"
After all, in their situation, they could afford to go to the best of the best of the best. Which doctor did they choose?
Here are a few things to remember about the Clooneys' fertility situation. Or any celebrities' fertility situation. Just like us:
They are protected by HIPAA (Health Insurance Portability and Accountability Act of 1996).
Infertility affects one in eight couples so the celebrity population is not immune to struggling to conceive.
Sometimes celebrities want to share with their family members, friends, colleagues, and the general public. And sometimes they don't.
If we go with those premises, which are facts, we may never know more than we do right now about their pregnancy and babies. Unless they choose to share it.
Because it is none of our business. In fact, it is only their business.
And that doesn't mean we aren't interested, can't speculate, need to feel guilty about wondering, or discuss or watch every news item to see if they discuss the manner in which they became pregnant.
It does mean, in my opinion, which is not a fact, that we do not get to do the following. Shame them into telling, try and out them, endlessly deluge them with questions on a topic they prefer (as so many of us do) to keep private, present our opinions as facts, or disparage them for not sharing their private medical information.
What I wholeheartedly endorse?
Let's congratulate them! They're pregnant- this is great news for them. Let's find some comfort in that if they did need help conceiving, that they found help. Let's hope that their pregnancy goes well and that the babies are healthy. Let's see it as a sign of hope for all of us. My secret hope is that they remain silent rather than outright lie about how they became pregnant.
How Can You Ensure a Successful Pregnancy?
What can you do, without their rather inflated financial resources to ensure that you get a similar result- a successful pregnancy?
Three things:
1. Find the best doctor for you. A board certified Reproductive Endocrinologist (fertility specialist). Go to the American Society for Reproductive Medicine (ASRM), SART and RESOLVE: The National Infertility Association. These three resources are the most reliable sources and together give a good overview about what to look for in a board certified Reproductive Endocrinologist.
2. Look into the doctor that you are considering see, beyond their pregnancy rates. What do their patients say about them? How do they rate on the reputable sites? Have they won peer awards?
3. If you are over 35 and have been trying to conceive for over six months, make an appointment. If you are under 35, and have tried for a year, make an appointment.
It's exciting and interesting to speculate on celebrities' pregnancies. No shame in that. Let's just make sure that we afford them the same basic privacy that we expect and deserve. To share what they want, with whom they want, when they want.
"George Clooney and Amal Clooney - Berlin Berlinale 66" by Glyn Lowe Photoworks is licensed under CC BY 2.0
About Lisa Rosenthal
Lisa has over thirty years of experience in the fertility field. After her personal infertility journey, she felt dissatisfied with the lack of comprehensive services available to support her. She was determined to help others undergoing fertility treatment. Lisa has been with RMACT for eleven years and serves as Patient Advocate and the Strategic Content Lead.
Lisa is the teacher and founder of Fertile Yoga, a program designed to support men and women on their quest for their families through gentle movement and meditation.
Lisa's true passion is supporting patients getting into treatment, being able to stay in treatment and staying whole and complete throughout the process. Lisa is also a Certified Grief Recovery Specialist, which is helpful in her work with fertility patients.
Her experience also includes working with RESOLVE: The National Infertility Association and The American Fertility Association (now Path2Parenthood), where she was Educational Coordinator, Conference Director and Assistant Executive Director.