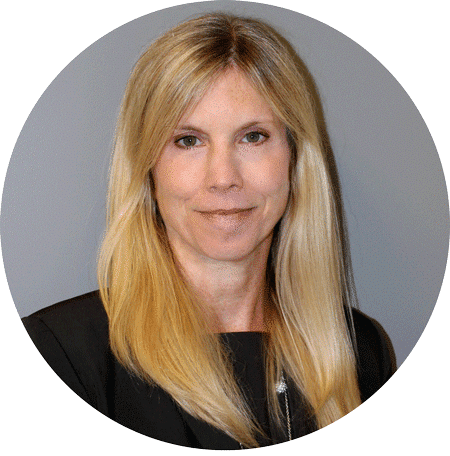 Emotionally, How Do You Take the Leap from IUI to IVF?
Fertility | Fertility Treatment | In Vitro Fertilization (IVF) | IUI
I just want to know one thing.
Where was Lisa Schuman when I was in fertility treatment? You ask great questions. And she gives great answers. Insightful answers. Helpful answers. Compassionate and intelligent answers.
Today's question focuses on what is necessary to take the steps into fertility treatment so that you can have the baby that you are hoping for – when everything seems fine and getting pregnant should be a breeze, why isn't it happening? Realizing that there's a problem and that you need to take steps to address it can be very challenging.
And the further you have to reach, the more challenging it is.
Lisa helps here for the transition between Intrauterine inseminations (IUI, sometimes known as "Artificial inseminations") and In Vitro Fertilization (IVF).
What a wonderful resource. If you have a question for Lisa, please email her at this secure email: AskTheExpert@rmact.com ~ Lisa Rosenthal

Transitioning from IUI's to IVF
Dear Lisa,
I know I don't have as much trouble as some of the people who write to you but I do feel very sad so I thought I would write anyway. My husband and I are young and began trying to have a baby on our honeymoon. When that didn't work we started using ovulation kits. When that didn't work, we began fertility treatment with IUI's. Now that's not working either. I have to admit, I'm shocked. I did everything right, I'm young and healthy and it's still not working, I'm not getting pregnant.
It was bad enough having to get help from a fertility specialist but now he is recommending IVF. It's hard to believe this is where we've come to. I feel like a failure and absolutely do not want to do IVF. It feels like I'm taking out "the big guns" and I don't know if I can do it. Worse yet, what if it doesn't work?
Andrea
Expert Gives Infertility Support on IUI & IVF
Dear Andrea,
The feelings you are having are not uncommon. For some, just going to a fertility doctor raises anxiety, fear and resistance. Certainly, IVF is a hard step to take for most individuals. It can feel, as you said, like you're taking out the "big guns". It is a big step, yes, and also can be a good one for many. Success rates are higher than IUI and getting to a baby more quickly is what we all want right? Yet, it's not that simple. It is hard to make what feels alien and unfamiliar, familiar and comfortable. Even when it makes sense. A major reason is because we take it personally.
Of course, IVF is hard on our bodies, schedules and wallets, for many too, it also signals a sense of failure and a departure from what is "natural". Why do we have such an issue with this big intervention when we use so many other medical interventions (ie. flu shots, tonsillectomies, cholesterol medication, etc.) to make our lives healthier and happier? We also know that if we had control over it we would be pregnant long ago. Yet we blame ourselves and have difficulty truly believing that we need to conceive a child in a way that we never pictured.
You may need time to let this reality sink in. We need to realize IVF is a medical intervention that is helpful in our family planning and in order to minimize the financial and emotional costs of going through endless IUI's when our doctor advises otherwise, we need to move forward. But we're still in shock about the current reality. So one way to make what is uncomfortable, comfortable is to find ways to make it more real and familiar. We need to let reality absorb into a system that is fighting it. Seeing a reproductive counselor can help you grieve the loss over your dreams of having a child "naturally" and help you move to a place of acceptance, and lack of self-blame. In the meantime, journal about your feelings, talk to people who will be supportive and go to support groups or message boards where you will find others who have been down the same road.
Soon what was formally uncomfortable is likely to become comfortable. Discussing your reality in a safe place and airing your stress and grief can release pain and help make your news more real. It's not something you ever wanted but it may be just what you need to start getting to the business of being a parent.
Good luck on your journey,
Lisa
About Lisa Schuman, LCSW
Lisa Schuman, LCSW, is RMACT's Director of Mental Health Services. With almost twenty years of experience in the field of reproductive medicine, Lisa provides patients with support, guidance and education. Lisa has extensive academic experience, having received several awards for research projects at the American Society for Reproductive Medicine's (ASRM) and the Pacific Coast Reproductive Society's annual meetings. Lisa completed college at Northeastern University and received her MSW at Yeshiva University. Her desire was, and continues to be, to continue to grow and learn with the aim of having added skills to help her patients. Lisa meets with patients at RMACT's Norwalk and Stamford offices.