Egg Freezing Halts Biological Clock – Free Webinar with a Fertility Specialist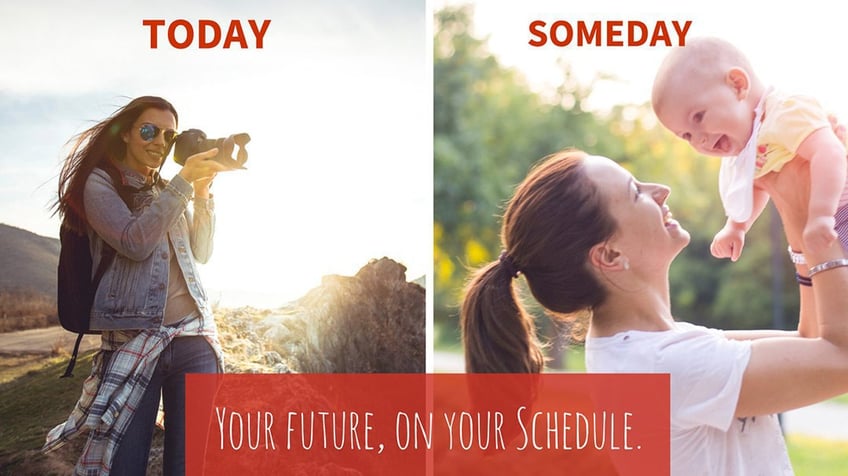 As you are planning your education and your career, don't forget about family building plans. It may seem like a lifetime away- that having a baby is something to think about in the far off future, not now.
Egg Freezing – Your Future, On Your Schedule
We are lucky to live in a time where we can take steps to freeze your biological clock; by freezing your eggs. This is what women have dreamed of, longed for and that was never available or possible. Until now. Now, with very reliable medicine and solid science behind you, you can take the steps to have your family when you are ready.
Having a baby becomes more difficult as we age, freezing eggs means that when you are ready, your eggs are the age they were when you froze them. Having healthy, young eggs frozen is a gift that you can give to yourself, to unwrap when it's the right time for you.
Get Egg Freezing Information in Webinar with Fertility Specialist
To put the ribbon on this gift, hear about all the options and details about egg freezing from expert fertility specialist, Dr. Spencer Richlin from Reproductive Medicine Associates of Connecticut (RMACT). Dr. Richlin will share his expertise about egg freezing with you, while you are in the privacy of your own home or office. This webinar is free and open to the public. Please RSVP here.
For the first time ever, we can stop the clock. Use the technology to your advantage. Find out more about egg freezing.
About Lisa Rosenthal
Lisa has over thirty years of experience in the fertility field. After her personal infertility journey, she felt dissatisfied with the lack of comprehensive services available to support her. She was determined to help others undergoing fertility treatment. Lisa has been with RMACT for eleven years and serves as Patient Advocate and the Strategic Content Lead.
Lisa is the teacher and founder of Fertile Yoga, a program designed to support men and women on their quest for their families through gentle movement and meditation.
Lisa's true passion is supporting patients getting into treatment, being able to stay in treatment and staying whole and complete throughout the process. Lisa is also a Certified Grief Recovery Specialist, which is helpful in her work with fertility patients.
Her experience also includes working with RESOLVE: The National Infertility Association and The American Fertility Association (now Path2Parenthood), where she was Educational Coordinator, Conference Director and Assistant Executive Director.