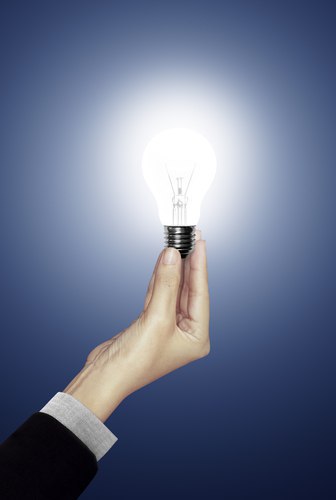 TTC? How Long? Fertility Specialists Answer That Question
TTC - Answers About Trying to Conceive
You've thrown out the birth control and you've actively been trying to become pregnant. It's been a few months or more of trying to conceive. Or maybe it's been a few years or more.
How do you know if you're having a problem getting pregnant? Nothing seems to be wrong. You get your period regularly. Or you don't. But you're healthy and everything seems to be ok.
You don't want to jump to conclusions or create a problem for yourself where none exists.
Right?
Right.
So here are a few, very accepted and standard guidelines on how long it should take to become pregnant if everything is working well with you and your heterosexual partner. (Heterosexual because if you are in a homosexual relationship, while you may not have any fertility problems, you do need to add a sex cell from the opposite sex to become pregnant. That is not necessarily a conception problem.)
What You Need to Know About Becoming Pregnant

So, if you are in a heterosexual relationship and are sexually intimate, here's what you need to know about becoming pregnant and when you should investigate whether there are some problems:
You have been having sex regularly while you are ovulating, for one year if you are under the age of thirty-five. Ovulation typically occurs fourteen days before day one of your menstrual cycle, so on a twenty-eight day cycle, that would mean day fourteen. Day one is always the day that your menstrual cycle begins. It is a generally accepted practice to suggest that a woman who has not gotten pregnant under the age of thirty-five to see a fertility specialist (board certified reproductive endocrinologist) after twelve months of unprotected sexual intercourse.
The same applies to women over the age of thirty-five. The difference is that in that case, the suggestion is that you try only for six months before seeing a fertility specialist. Here, the explanation is that even if the problem is no different than if you were under the age of thirty-five, there is a precipitous drop in fertility at that age and we want to ensure that best possibility of success in becoming a mother.
If you do not ovulate or menstruate regularly, you need to be seen sooner. A regular menstrual cycle can be as short as twenty days or as long as thirty-eight days, approximately. If your periods are much shorter or longer than that, it would be best to be seen by a fertility specialist sooner than six months.
If you know that there is a genetic history or component that would delay or prevent you from safely conceiving.
If you have gotten pregnant and have miscarried, once or more. Multiple miscarriages are a particularly painful and challenging form of infertility. There is help available for this type of problem and you should discuss with your Obstetrician/Gynecologist when it's time to see a fertility specialist.
Below are some causes of fertility difficulties or infertility. Perhaps you recognize yourself in one or more of the causes. If so, please do find some help. ~Lisa Rosenthal
Fertility Specialists Define Infertility
Primary infertility is defined as when a couple faces challenges with their first pregnancy. In other words, they have trouble conceiving or maintaining a pregnancy. The term is also used when a woman has never had a successful birth of a child or when a man has never successfully impregnated a woman.
The causes of infertility can be both physical and emotional, and can be experienced by both men and women.
Causes of Female Infertility:
Defects of the uterus and cervix (fibroids, polyps, birth defects)
Hormone imbalance or deficiencies, often related to age
Ovarian cysts and polycystic ovary syndrome (PCOS)
Pelvic infection or pelvic inflammatory disease (PID)
Scarring from sexually transmitted disease or endometriosis
Tumor
Long-term (chronic) disease, such as diabetes
Autoimmune disorders
Clotting disorders
Obesity
Excessive exercising, eating disorders or poor nutrition
Exposure to certain medications or toxins
Heavy use of alcohol
Additionally, there can be egg-related problems, such as egg production in the ovaries, movement of the eggs from the ovary to the uterus, attachment of the eggs to the uterine lining, and survival of the egg or embryo once it has attached to the lining.
Causes of Male Infertility:
Genetic abnormalities
Hormone deficiency or taking too much of a hormone
Impotence
Infections of the testes or the epididymis, the tube that stores and carries sperm
Older age
Previous chemotherapy
Previous scarring due to infection (including sexually transmitted diseases), trauma or surgery
Environmental pollutants
Exposure to high heat for prolonged periods
Radiation exposure
Retrograde ejaculation (dry orgasm)
Smoking
Heavy use of alcohol, marijuana, or cocaine
Use of certain prescription drugs
Additionally, there can be sperm-related issues including a decrease in the number of sperm produced by the man, a blockage of the sperms' release, or sperm that do not function properly.
At RMACT, we create a custom fertility treatment plan for our patients that combines a medical approach to resolving infertility with complementary care services including support groups, individual and couples counseling, yoga classes, acupuncture, and nutritional advice.
At RMACT, we're here for you on your path to fertility.
Follow Lisa on Google+
About Lisa Rosenthal
Lisa has over thirty years of experience in the fertility field. After her personal infertility journey, she felt dissatisfied with the lack of comprehensive services available to support her. She was determined to help others undergoing fertility treatment. Lisa has been with RMACT for eleven years and serves as Patient Advocate and the Strategic Content Lead.
Lisa is the teacher and founder of Fertile Yoga, a program designed to support men and women on their quest for their families through gentle movement and meditation.
Lisa's true passion is supporting patients getting into treatment, being able to stay in treatment and staying whole and complete throughout the process. Lisa is also a Certified Grief Recovery Specialist, which is helpful in her work with fertility patients.
Her experience also includes working with RESOLVE: The National Infertility Association and The American Fertility Association (now Path2Parenthood), where she was Educational Coordinator, Conference Director and Assistant Executive Director.