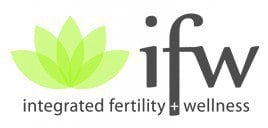 Fertility Acupuncturists - Vital Piece of RMACT Fertility Practice
Our CT Fertility Acupuncturists - A Vital Piece of Our Practice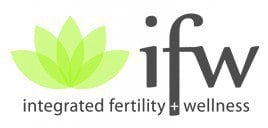 It's Medical Monday here at PathtoFertility. Taking liberties with that this morning, by turning towards a different kind of medicine. Acupuncture is an important, vital component of Reproductive Medicine Associates of Connecticut's (RMACT) fertility treatment. It's not a little something we think you should consider. It's something that our fertility specialists (board-certified reproductive endocrinologists) really encourage. Really want you to do. Because they think it can help support your quest in becoming and staying pregnant.
So I'm introducing our fertility acupuncturists here today. They are dedicated women who have been in the field of infertility for quite some time. They are gentle warriors and strong advocates for men and women who are trying to conceive. More than that they can help you become pregnant. They can help you become healthier, in all sorts of ways that have nothing to do with conception. They can help you relax. They can help alleviate all sorts of symptoms that are uncomfortable and difficult to live with; they can help you feel better in your own skin.
I waited a long time to try acupuncture. For many usual and typical reasons: scared of pain, worried about bruising, fear of needles, skepticism about it working. I waited twenty years. I did it, I loved it, I recommend it.
Don't wait twenty years. Try it.
Meet RMACT's acupuncturists below. Then make an appointment and meet them in person. It will be one of the best decisions you make during this fertility process.~ Lisa Rosenthal
Acupuncture and Fertility
Amy Matton, MS, LAc, A graduate of Pacific College of Oriental Medicine with a master's degree, Amy is a licensed acupuncturist and certified herbalist. While attending the four-year master's degree program at Pacific, she was awarded the prestigious Kamwo Award for academic excellence. Her clinical internships included Fortune Society and the Hospital for Joint Diseases. At the Hospital her worked focused on disabled women and issues of pain management, sleeplessness, medication side-effects and depression. Her extensive study includes training at the distinguished China Beijing International Acupuncture Centre. Ms. Matton's areas of expertise include women's health and fertility issues, pain management, stress, and adjunctive cancer care. In addition to a decade in private practice she has been working with Reproductive Medicine Associates of Connecticut for the past six years providing traditional and laser acupuncture to women undergoing treatment for infertility. For more information or an appointment, please call Amy at 203-858-6286.
Jing Zhang, MS, Lac joined our infertility treatment center in August 2006. Jing holds a M.D. degree from Capital University in Beijing, China, and has fifteen years of experience in acupuncture and Chinese medicine. While in the United States, Jing completed a three year postgraduate acupuncture program at the AIA Institute in New York. Besides her work at RMACT and her private office in Stamford, she is an instructor at the Acupuncture Institute of the University of Bridgeport. Her areas of interest include infertility, anxiety, menstruation disorders, weight control and gastrointestinal problems. For more information or an appointment with Acupuncturist Jing Zhang, you may call her at 203-981-5439 or 203-329-9048.
Elaine M. Malin, MTCM, L.Ac. is a licensed acupuncturist and chinese herbalist who works with RMACT patients in the Trumbull office.
Elaine completed an intensive 4-year Masters Program at Five Branches University in Santa Cruz, California, a highly reputable Chinese medicine school founded over 25 years ago. Her Masters of Science degree in Traditional Chinese Medicine (TCM) included significant Western medical training. She is Board Certified in acupuncture and Chinese herbal medicine as a Diplomate in Oriental Medicine by the National Certification Commission for Acupuncture and Oriental Medicine (NCCAOM-Dipl.O.M.), and is licensed in both Connecticut and California.
Elaine completed an externship at Zhejiang Chinese Medical University in Hangzhou, China, where Chinese and Western medical disciplines are integrated and performed in hospital clinics. Elaine is the Treasurer and a Board member of the Connecticut Society of Acupuncture & Oriental Medicine.
Elaine has specialized training and experience in women's health issues including fertility, pregnancy, menopause, hormonal and menstrual issues. She has been an acupuncturist with Norwalk Hospital's Integrative Medicine Program since its inception in 2010.
Follow Lisa on Google+
About Lisa Rosenthal
Lisa has over thirty years of experience in the fertility field. After her personal infertility journey, she felt dissatisfied with the lack of comprehensive services available to support her. She was determined to help others undergoing fertility treatment. Lisa has been with RMACT for eleven years and serves as Patient Advocate and the Strategic Content Lead.
Lisa is the teacher and founder of Fertile Yoga, a program designed to support men and women on their quest for their families through gentle movement and meditation.
Lisa's true passion is supporting patients getting into treatment, being able to stay in treatment and staying whole and complete throughout the process. Lisa is also a Certified Grief Recovery Specialist, which is helpful in her work with fertility patients.
Her experience also includes working with RESOLVE: The National Infertility Association and The American Fertility Association (now Path2Parenthood), where she was Educational Coordinator, Conference Director and Assistant Executive Director.