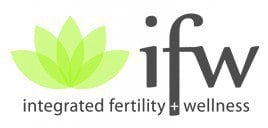 Integrated CT Fertility and Wellness Program - Including Fertile Yoga
Integrated CT Fertility Wellness Program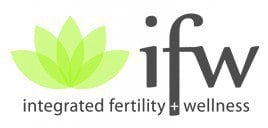 There's been no blog devoted to Fertile Yoga for quite a while. Not from lack of interest on my part, simply that there are so many subjects that merit being written about as well.
It's time to toot our own horn. The IFW (Integrated Fertility Wellness Program) at RMACT (Reproductive Medicine Associates of Connecticut) is alive and well. Not only that, it's thriving. Behind the scenes, the IFW team members are hard at work educating our very own RMACT team members about what it is we actually do. RMACT is growing and has a lot of new, very dedicated, professional and compassionate team members.
It's important that our own team knows about all the pieces of IFW as well as understanding the deeper dedication to the concept of supporting a fertility patient as a whole person. It's not enough to treat the fertility diagnosis; we need to support all different aspects of who you are as a human being. RMACT is passionate about all aspects of your life as you go through fertility treatment. Yes, the highest standards of clinical procedures and treatment. Absolutely, it all starts from there. Monday is the day on PathtoFertility where we look at the more medical piece of treatment.
Fertile Yoga and A Magical Experience
For today, I want to share about a magical experience in Fertile Yoga Trumbull last night. Welcoming the lovely, strong, vibrant and courageous women into class, we were together as the day ended and the evening came into the sky.
It takes a lot of courage to try something new. Excitement is certainly one aspect of new things, sometimes nervousness is as well. We want to, but we're also wondering what we're getting ourselves into.
Fertile Yoga last night was sweet. Delicious without a single calorie, minus caffeine and alcohol free. Free of charge as well. Yet, without a doubt, sweet.
The combination last night that worked so beautifully? A lovely group of women who instantly related to one another and talked openly despite never having met before. Why did they relate to each other immediately?
Very simple. Very easy. Very courageous.
They made the choice to do so.
They made the choice to recognize that they had more in common with each other than they had differences. They chose to see the similarities. They chose to see that they recognized each other's pain, frustration, and hope.
There was a lot of hope in that room last night. It fairly vibrated. And they came to the right place to ramp that up.
A great mantra really.
"I am hopeful
I am loving
I am loved
I am grateful"
Understanding Fertility Community Needs
Fertile Yoga is open and available to all, free of charge, thanks to RMACT supporting and understanding the needs, not only of their own patients, but also of the fertility community. There is class three times a week and you are most welcome to come to any and all classes.
Friends, partners, spouses, parents are invited as well. Often we will have someone in class there to support a person that they care about through the fertility treatment process. Last night, that person helped create the magic in the room with her warm and loving presence.
When I introduce Fertile Yoga to a new participant, I speak about my own fertility experience. My own journey, which included yoga. Yoga saved my life and my sanity during the fertility treatment process. My joke? That it also saved my lovely husband's life. The punchline? He never went to yoga, not once, while we were trying to conceive. My going to yoga made me sane enough that our marriage was healthier and letting him live despite our numerous disappointments, frustrations and sadnesses was possible.
RMACT has made it possible for anyone to come to class. Those wondering about how fertile they are or are not. Those actively trying and not diagnosed or in treatment. And certainly those of you out there who are in fertility treatment.
Fertile Yoga schedule on the RMACT online calendar.
Just a reminder--please check the online schedule for classes and cancellations, especially as we head into colder weather.
Fertile Yoga, Trumbull - Wednesdays - 5:45-6:45
Fertile Yoga, Norwalk - Thursdays - 5:45-7:00
Fertile Yoga, Bethel - Fridays - 6:00-7:15
Next week, we will showcase our acupuncture piece of IFW. Yesterday, we had some great recipes from our RMACT nutritionist, Carolyn Gundell.
And keep reading. If there's something you'd like to hear more about, please do let me know at FertileYoga@gmail.com. This blog is for you, after all.
Hope to see you at Fertile Yoga this week. I'd love to see you.
Follow Lisa on Google+
About Lisa Rosenthal
Lisa has over thirty years of experience in the fertility field. After her personal infertility journey, she felt dissatisfied with the lack of comprehensive services available to support her. She was determined to help others undergoing fertility treatment. Lisa has been with RMACT for eleven years and serves as Patient Advocate and the Strategic Content Lead.
Lisa is the teacher and founder of Fertile Yoga, a program designed to support men and women on their quest for their families through gentle movement and meditation.
Lisa's true passion is supporting patients getting into treatment, being able to stay in treatment and staying whole and complete throughout the process. Lisa is also a Certified Grief Recovery Specialist, which is helpful in her work with fertility patients.
Her experience also includes working with RESOLVE: The National Infertility Association and The American Fertility Association (now Path2Parenthood), where she was Educational Coordinator, Conference Director and Assistant Executive Director.