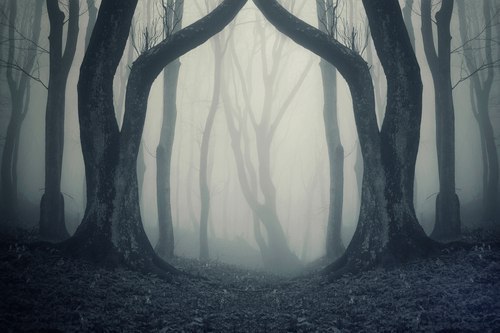 Memories of Fertile Hopes and Joys ~ Remembering My Miscarriages
Feelings | Fall | Miscarriage
Remembering Each of My Miscarriages
Dates mean remembering. Even when our cognitive brains don't remember an important anniversary, our hearts do the remembering. Feeling sad and looking to see why.
Birthday? Anniversary of a death? A loss of a relationship? Our feelings show us the way, remind us that there is a cycle. A year brings reminders as well as relief.
I remember each of my miscarriages. They were a long time ago. Loss and grief are not resolved by time, I've found that out the hard way. I am generally a happy person, I enjoy my life. My days are filled with fulfilling activities and purpose. The world invites me to notice and so I do. Birds, flowers, clouds, dewdrops. The big things in my life are foundationally correct, happy and secure. There is joy and there is contentment. The little things in life, I take notice of; every single day.
I am not a morbid person. I am not a pessimist. I am not one who wallows in self-pity. (Okay, I have my moments.) Still, autumn is a hard season for me. I love it. Perfect weather, not too hot or too cool yet. Lingering sun, colors and sweet moments. It could be my favorite season of all.
Except it holds memories that become reactivated, that cloud even sunny days. At least some days. Every fall is tinged with sadness that I fight valiantly against. Every fall I remember that a baby was to have been born in mid-September. I remember that there was another baby conceived in early October, also never born.
Those babies are my company on a walk sometimes. Present in how the sun hits the stems of the Black-eyed Susans. I struggle with the dilemma of pushing away these thoughts and honoring these little lives that never came to be. Do I just let myself feel how I feel? Do I look at the beauty and know that it reflects out how my babies might have lived their lives?
There are certain awarenesses that I cannot push away. How old these babies would now be. How tall they might have become. What their sense of humor might have been like. These questions and thoughts come unbidden, unasked for, when I see a person who might have looked like them. Or when I see a first star in the earlier evening sky.
Memories of Fertile Hopes and Joys
I remember when the leaves start to change, what my dreams were all those years ago. I remember myself, as a younger person, so happy to be expecting these lovelies. The fertile hopes and dreams. I feel the pain less and the echo of the joy much more now.
I honor these babies that never arrived on the earth. I honor myself as that younger person, full of pain and sorrow. I remember that I am that person still. That time has continued to spiral around, cycle around so that we are experiencing autumn once more.
I honor you, going through your losses and experiencing your pain.
I honor your strength.
Your fortitude.
Your ability to continue.
As I honor my own ability to continue.
May we all feel peace, shanti.
Follow Lisa on Google+
About Lisa Rosenthal
Lisa has over thirty years of experience in the fertility field. After her personal infertility journey, she felt dissatisfied with the lack of comprehensive services available to support her. She was determined to help others undergoing fertility treatment. Lisa has been with RMACT for eleven years and serves as Patient Advocate and the Strategic Content Lead.
Lisa is the teacher and founder of Fertile Yoga, a program designed to support men and women on their quest for their families through gentle movement and meditation.
Lisa's true passion is supporting patients getting into treatment, being able to stay in treatment and staying whole and complete throughout the process. Lisa is also a Certified Grief Recovery Specialist, which is helpful in her work with fertility patients.
Her experience also includes working with RESOLVE: The National Infertility Association and The American Fertility Association (now Path2Parenthood), where she was Educational Coordinator, Conference Director and Assistant Executive Director.