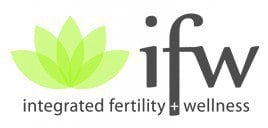 Lisa Schuman Joins Leading Fairfield County Fertility Practice RMACT
RMACT Team | Support | Third Party Reproduction | Mental Health
RMACT Hires Lisa Schuman, LCSW, as Director of Mental Health Services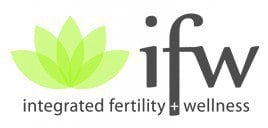 Below is our formal press release, detailed with information about RMACT's new hire of Lisa Schuman, LCSW. You've all ready had a peek here of who Lisa Schuman is as she has all ready written a blog that is relevant and timely.
I admit to being prejudiced towards Lisa. She is a friend of mine for decades and I have seen her in the worst and the best of situations.
This is the best of situations. I know we're lucky to have her and that she's lucky to have us too. I believe we (RMACT) will have a stronger foundation for patient support with Lisa.
Like I said, I'm completely prejudiced. Come meet Lisa in her weekly support group, every Monday from 8-9 or the third party group that she is running once a month. Also, Lisa is a mover and a shaker, I suspect that we will be seeing more possibilities as time goes on. ~ Lisa Rosenthal
Lisa Schuman, LCSW to Counsel Fertility Patients, Expand Mental Health Offerings
NORWALK, CT – Reproductive Medicine Associates of Connecticut (RMACT) has hired Lisa Schuman, LCSW, to be its Director of Mental Health Services. Schuman will provide patients with support, guidance and education, and as part of the Connecticut fertility practice's Third Party Reproduction Team, she will screen and counsel egg donors and gestational carriers. She is also responsible for RMACT staff education concerning patients' emotional needs, stressors, and ways to offer additional support.
"Lisa has an impressive reputation in the fertility field for her extensive work with fertility patients and patient advocacy groups," says Dr. Mark Leondires, Medical Director at RMACT. "Lisa's past work and her open, gentle approach is a good fit with RMACT and will bring comfort and guidance to our patients."
One of Schuman's first actions is to start weekly drop-in support groups. The first group will follow morning monitoring on Mondays from 8 – 9 a.m. For fertility patients, morning monitoring can evoke strong emotions, especially if they have received disappointing news, such negative test results. The second weekly drop-in will address the unique needs of recipients of donor eggs and donor sperm every Tuesday from 8 – 9 a.m. These couples can find comfort with other patients going through similar situations, as well as share their questions and emotions. To find details about the days, time and locations of these support groups, go to:
http://www.rmact.com/events/
"Fertility treatment can be like running a marathon, and our RMACT Team understands that sometimes patients need emotional support in order to stay in the race." says Schuman. "When seeing infertility patients – as with all patients – my goal is their goal. Some patients come to me with a finite goal, such as making an important decision about treatment. For others, the goal is ongoing, such as managing stress or addressing conflicts in their relationships."
Beyond her work with patients, Schuman has extensive academic experience. She has received several awards for research projects at the American Society for Reproductive Medicine's (ASRM) and the Pacific Coast Reproductive Society's annual meetings. She has also presented at ASRM symposiums and roundtables. In addition, she is chair of the Oocyte Cryopreseration Task Force for the Mental Health Group for the ASRM.
Schuman completed college at Northeastern University and received her MSW at Yeshiva University. Before entering the world of psychotherapy, she worked in advertising and business. After seven years in the business world she decided her calling was in helping people and went back to school to get her graduate degree. She then completed four years of post graduate training in psychotherapy and psychoanalysis, studied short term therapy and became a licensed substance abuse counselor as well. Her desire was, and continues to be, to continue to grow and learn with the aim of having added skills to help her patients.
About Lisa Rosenthal
Lisa has over thirty years of experience in the fertility field. After her personal infertility journey, she felt dissatisfied with the lack of comprehensive services available to support her. She was determined to help others undergoing fertility treatment. Lisa has been with RMACT for eleven years and serves as Patient Advocate and the Strategic Content Lead.
Lisa is the teacher and founder of Fertile Yoga, a program designed to support men and women on their quest for their families through gentle movement and meditation.
Lisa's true passion is supporting patients getting into treatment, being able to stay in treatment and staying whole and complete throughout the process. Lisa is also a Certified Grief Recovery Specialist, which is helpful in her work with fertility patients.
Her experience also includes working with RESOLVE: The National Infertility Association and The American Fertility Association (now Path2Parenthood), where she was Educational Coordinator, Conference Director and Assistant Executive Director.