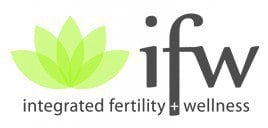 PCOS Women to Women-Free Support and Help You Deserve-Open to Public
Polycystic Ovarian Syndrome (PCOS) Support Group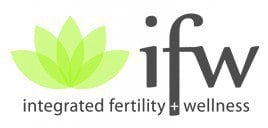 Polycystic Ovarian Syndrome (PCOS) is one of the most common causes of infertility. It is also one of the most common, if not the most common, endocrine disorders for women. Given that it is so common and that some of the symptoms can be so very challenging to manage, why manage it alone? PCOS can cause symptoms that are embarassing, discouraging and health threatening. There are scientific, data and research driven ways for you to combat these symptoms successfully.
Our PCOS Women to Women Night is a great place to start. Find out what you can do to be proactive with your health and emotional well being. This evening is free and open to the public, but we do need you to RSVP.
Do this for yourself. You deserve the help and support. ~ Lisa Rosenthal
PCOS Women to Women Night
An Interactive Group for Women with PCOS
You are invited to chat, make new friends, get support, & Learn more about PCOS. There will be a brief presentation followed by a light dinner and social time to connect with others with PCOS.
Topic: Stress and PCOS
How stress can affect PCOS
Share ways that you might self nurture and exhibit self compassion
Learn how practicing a mindful lifestyle can improve your quality of life
Where:
RMA CT Norwalk
10 Glover Avenue
Norwalk, CT 06850
When:
Wednesday, September 10, 2014
6:00pm-7:30pm
This group is free and open to the public. A light dinner will be served.
RMACT presenters are:
Carolyn Gundell, MS, Nutritionist and Melissa Kelleher, LCSW, Mind Body Specialist
RSVP required: Please contact Carlene at 203-750-7491 or cstahlnecker@rmact.com
Follow Lisa on Google+
About Lisa Rosenthal
Lisa has over thirty years of experience in the fertility field. After her personal infertility journey, she felt dissatisfied with the lack of comprehensive services available to support her. She was determined to help others undergoing fertility treatment. Lisa has been with RMACT for eleven years and serves as Patient Advocate and the Strategic Content Lead.
Lisa is the teacher and founder of Fertile Yoga, a program designed to support men and women on their quest for their families through gentle movement and meditation.
Lisa's true passion is supporting patients getting into treatment, being able to stay in treatment and staying whole and complete throughout the process. Lisa is also a Certified Grief Recovery Specialist, which is helpful in her work with fertility patients.
Her experience also includes working with RESOLVE: The National Infertility Association and The American Fertility Association (now Path2Parenthood), where she was Educational Coordinator, Conference Director and Assistant Executive Director.