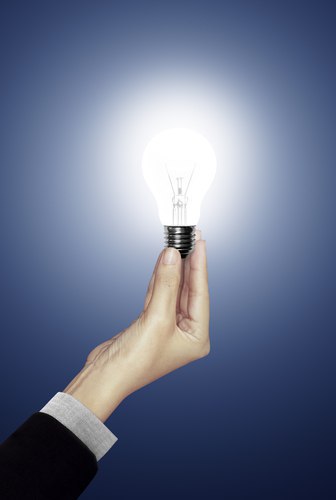 Fertility Counseling - Help to Make an Informed Decision - Lisa Schuman and Melissa Kelleher
Infertility and Being Informed
Infertility was the first health problem that I experienced that made me realize that I needed to be an informed patient. An informed consumer. After all, I was, in fact, needing and purchasing a service.
This blog isn't about picking a board certified reproductive endocrinologist. I've written on that subject and I'm sure I will again. This blog also isn't about picking a fertility program based on SART or CDC outcome numbers.
This blog is about being an informed consumer about the actual process that you may need. If you are reading this blog then you may be considering any number of things, such as:
Whether you are in need of help conceiving a baby
Whether you need help carrying a pregnancy so that you have a baby in your arms
What type of medical treatment you need if you have decided that you need help
Are you ready to take the next step and get the treatment that is being suggested
Is it time for a second opinion
Have you appropriately processed what you need to so that you can move onto the next stage of trying to conceive
How to appropriately process so that you can move onto the next stage
Have you spent the amount of time that you are comfortable with in the treatment protocol that you have been using
What is the next step? (Fertility medication, timed intercourse, intrauterine insemination, in vitro fertilization, donor egg or sperm.)
Is there someone experienced that you are working with to help you make these decisions?
Notice a few things. One, the only question mark is on number ten. Because that's the question for the other nine as well.
Are you working with an experienced professional who understands from years of experience how to process all these questions?
I'm asking because it's not necessary to recreate the wheel. It's not necessary to manage the convoluted maze of questions that come up as you go through fertility treatment or as you consider entering treatment alone.
How Fertility Counseling Helps
Fertility counseling or therapy is not just talking about your feelings. I had the honor of spending time with Lisa Schuman yesterday. Lisa is our new counselor/therapist at RMACT. She joins Melissa Kelleher, LCSW as an important and viable resource to find your way through the questions to answers that fit best for you.
Both Lisa and Melissa are not here to give you cookie cutter answers because of their experience in helping and supporting other fertility patients. It's a matter of their using their experience and understanding of what works with your individual personality and your specific concerns and questions.
My take away message from spending time with Lisa Schuman, LCSW yesterday reminded me that I get to learn new things every day. Of course therapy and counseling is helpful if you are experiencing feelings that are a struggle to manage and live with.
Therapy and counseling are equally as important to be able to move ahead, secure in the knowledge that you have looked thoroughly at the different aspects of the choices that you had and that you have made a decision that you are comfortable with.
We all want that for you.
Fertility Treatment Decisions Don't Have to Be Made Alone
If you have a major decision in regards to fertility treatment, don't think that you have to figure it out on your own. Lisa and Melissa are here to help you. And they are the right people for the job. Compassionate, bright and very knowledgeable.
Lisa is running a drop-in support group every Monday from 8:00-9:00 am, in the Learning Center at the RMACT Norwalk offices. She will be adding a donor recipient group once a month, starting in August. I'll make sure you know when, promise.
Follow Lisa on Google+
About Lisa Rosenthal
Lisa has over thirty years of experience in the fertility field. After her personal infertility journey, she felt dissatisfied with the lack of comprehensive services available to support her. She was determined to help others undergoing fertility treatment. Lisa has been with RMACT for eleven years and serves as Patient Advocate and the Strategic Content Lead.
Lisa is the teacher and founder of Fertile Yoga, a program designed to support men and women on their quest for their families through gentle movement and meditation.
Lisa's true passion is supporting patients getting into treatment, being able to stay in treatment and staying whole and complete throughout the process. Lisa is also a Certified Grief Recovery Specialist, which is helpful in her work with fertility patients.
Her experience also includes working with RESOLVE: The National Infertility Association and The American Fertility Association (now Path2Parenthood), where she was Educational Coordinator, Conference Director and Assistant Executive Director.