CT Fertility Events and Resources Update
CT Fertility Events and Resources
There are many CT fertility events happening this month as well as ongoing resources at RMACT, including acupuncture, nutrition and support services. I hope to see you at Ladies Night In or Fertile Yoga and that you will take advantage of the other great resources that are offered. Let us know if you have any questions.
Ladies Night In
General Peer Support Group with Lisa & Carrie

Come and meet a terrific group of women that gather monthly to share their stories, feelings, questions and laughs. Experience the relief of talking with other women who understand what you are going through. Build friendships with women who will be by your side throughout your family-building journey.

Norwalk (7:00-8:30) 20 Glover Ave RMACT Norwalk Finance

Thursday May 15th
Thursday June 12th
Thursday July 17th
Thursday August 14th

Trumbull (7:00-8:30) 115 Technology Drive

Wednesday May 21st
Wednesday June 18th
Wednesday July 24th
Thursday August 20th

This group is free of charge and a light dinner is provided.

To RSVP or for inquires please email Carrie at cvansteen@rmact.com
Fertile Yoga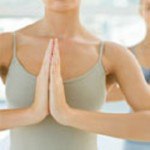 Thursdays, 5:45-7:00 pm, in our Norwalk Finance Office
RMACT, 20 Glover Ave, Norwalk, CT


May 15,22,29
June 5, 12 19, 26
Please check PathtoFertility.com before coming to class in case of any cancellation.

Fertile Yoga is free. Classes will be on-going; come every week or once in a while, whichever suits you. Come alone or bring your spouse, partner, friend or family member.
Yoga, meditation and deep relaxation can help men and women experiencing the challenges of infertility. Fertile Yoga helps couples relax and relaxation can help one make more satisfying decisions, communicate more clearly with their doctor, and sustain treatment with a more positive perspective.

What you need:

Comfortable, loose fitting clothing
a yoga mat
bottle of water
two pillows (optional)

Please avoid eating one hour before class.

Fertile Yoga was created and is taught by Lisa Rosenthal RYT-200 (Registered Yoga Teacher). Lisa is a former fertility patient, who has been working for over 2o years as a national patient advocate for couples going through infertility. Lisa is uniquely qualified to understand the specific stresses and challenges that couples trying to conceive encounter. Fertile Yoga is designed with different diagnoses and treatment plans in mind. It is a gentle, restorative class that includes meditation.
Acupuncture for Fertility
As part of its Integrated Fertility and Wellness Program, RMACT offers the services of two experienced acupuncturists, both of whom trained in China and have practiced extensively in the United States. We offer both traditional and laser acupuncture for fertility treatment.
Acupuncture, which can be incorporated into a patient's infertility treatment plan, has been shown to have physical and emotional benefits. It can help regulate menstrual cycles, improve blood flow to the pelvic area and uterine lining, and reduce stress and anxiety issues such as insomnia, headaches and constipation. For some patients, acupuncture is a new experience while others have found it helpful for other unrelated conditions.
Fertility Nutrition
The fertility nutrition program offers individual consultations that provide education and strategies on how to optimize health for conception and pregnancy, using foods to improve fertility. Our fertility nutritionist Carolyn Gundell, MS has a special interest in helping women with conditions that affect fertility – from insulin resistance, hyperlipidemia, polycystic ovarian syndrome (PCOS) to celiac disease, irritable bowel syndrome, underweight and overweight concerns – and harnessing the power of nutrition education to optimize health.
Infertility Support Through Counseling
Trained professional counselors understand the emotional complexities and challenges of fertility treatment and related issues. They can provide counseling on an individual or couples basis, depending on your specific issues and areas of concern. Often this is done when couples or individuals are at critical decision points in their treatment, such as whether or not to try IVF, use an egg donor, give up treatment, or pursue adoption. Please let us know if we can provide more information.
Follow Lisa on Google+
About Lisa Rosenthal
Lisa has over thirty years of experience in the fertility field. After her personal infertility journey, she felt dissatisfied with the lack of comprehensive services available to support her. She was determined to help others undergoing fertility treatment. Lisa has been with RMACT for eleven years and serves as Patient Advocate and the Strategic Content Lead.
Lisa is the teacher and founder of Fertile Yoga, a program designed to support men and women on their quest for their families through gentle movement and meditation.
Lisa's true passion is supporting patients getting into treatment, being able to stay in treatment and staying whole and complete throughout the process. Lisa is also a Certified Grief Recovery Specialist, which is helpful in her work with fertility patients.
Her experience also includes working with RESOLVE: The National Infertility Association and The American Fertility Association (now Path2Parenthood), where she was Educational Coordinator, Conference Director and Assistant Executive Director.