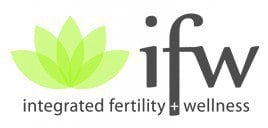 Spring Into Fertile Meal Planning | A Fertility Nutrition Workshop
RMACT Team | Wellness | Events | Fertility Foods | Nutrition Program
Spring into Fertile Meal Planning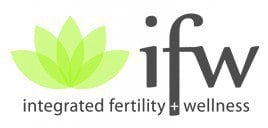 Do you know our fertility nutritionist, Carolyn Gundell, is offering an exciting new workshop? It's called "Spring Into Fertile Meal Planning" and will be held on both March 22nd and April 26th at 2pm in Norwalk, CT. This event is free and open to all RMA patients and partners. This is a wonderful, simple, and practical workshop to help patients optimize their fertility through good nutrition. Here are the details:
A Practical, Simple and Stress-free Fertility Nutrition Workshop
Learn meal planning tips to:
Boost ovulation and sperm quality
Lower your risk for diabetes in pregnancy
Learn Fertility Diet© tips to optimize fertility
Practical and simple ways to shop for foods and plan meals:
Menu planning based on sound science
Learn what you can eat, rather than what to avoid
Learn how to make guilt-free mindful changes
When: Saturday March 22nd at 2:00 PM or
Saturday April 26th at 2:00 PM
Where: RMA of Connecticut
10 Glover Avenue, Norwalk, CT
All RMACT patients and partners are welcome!
Free Admission
RMACT Presenters:
Carolyn Gundell, MS, Nutritionist
Melissa Kelleher, LCSW, Mind Body Specialist
Diana D'Amelio, RPA-C, Physician Assistant
RSVP Required: Email Carlene at cstahlnecker@rmact.com or call 203-750-7491
Please visit our website or call to confirm date, time and/or location as they are subject to change.
Follow Lisa on Google+
About Lisa Rosenthal
Lisa has over thirty years of experience in the fertility field. After her personal infertility journey, she felt dissatisfied with the lack of comprehensive services available to support her. She was determined to help others undergoing fertility treatment. Lisa has been with RMACT for eleven years and serves as Patient Advocate and the Strategic Content Lead.
Lisa is the teacher and founder of Fertile Yoga, a program designed to support men and women on their quest for their families through gentle movement and meditation.
Lisa's true passion is supporting patients getting into treatment, being able to stay in treatment and staying whole and complete throughout the process. Lisa is also a Certified Grief Recovery Specialist, which is helpful in her work with fertility patients.
Her experience also includes working with RESOLVE: The National Infertility Association and The American Fertility Association (now Path2Parenthood), where she was Educational Coordinator, Conference Director and Assistant Executive Director.