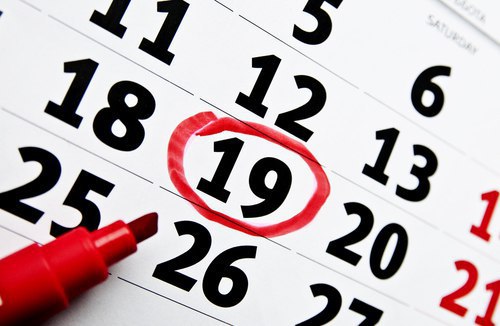 What Is Unexplained Infertility?
Infertility Diagnosis | Unexplained Infertility | Idiopathic Infertility
Unexplained Infertility - How Do You Know If You Are Fertile?
Unexplained infertility = we don't know what we don't know.
Unexplained infertility, otherwise known as idiopathic infertility, is the inability to be able to identify the cause of what is preventing conception within a reasonable amount of time. Reasonable is defined as one year if you are under the age of 35 and six months if you are over 35.
If you have not been particularly careful about birth control or have not been abstinent or have been sexually active for years or even decades, you may want to consider whether there is a sub fertility issue going on for you.
If you do not menstruate regularly, get your period infrequently or the length between menstruations is greater than 32 days, you may want to consider whether your reproductive system is working properly.
These indications are subtle and not so subtle ways of your body telling you that something's not working quite right.
These indications would not be unexplained infertility.
An Idiopathic Infertility Diagnosis
True idiopathic infertility is when absolutely everything is working as it should be; all hormone levels are normal and appropriate, menstruation and ovulation are happening on a regular and correct schedule, sperm count and morphology is within the range of normal, all reproductive organs are healthy and viable and structurally correct.
Unexplained infertility is when all the testing that we currently have at our disposal shows that all systems are go and yet conception is still not occurring.
A frustrating infertility diagnosis. I remember very clearly, desperately wanting something, anything to be wrong and my board certified reproductive endocrinologist thinking I had gone off the deep end. My rationale? If we could find something wrong, we could fix it.
We have a limited amount of scientific and clinical tests at our disposal. There are a lot of them, varied and sophisticated, still, after a certain point, we run out of things to examine for being the problem on why conception is not occurring. Every day there are new advances and we are finding ways of seeing more deeply into the fertility problems. Fertility treatment can be both diagnostic and therapeutic and is often covered by insurance or a state mandate.
Furthermore, a lack of diagnosis does not prevent you from seeking treatment. The diagnosis of infertility, or more correctly, sub fertility, is substantiated simply because you are not becoming pregnant. That's where the time indication becomes part of the diagnosis. Trying for one year, with no evidence of a problem (regular menstruation), if you are under 35 and six months if you are over 35.
I really encourage you to stop and consider these questions.
*Looking back for the last year, have you had your period regularly?
*Have you gone for periods of time without correct birth control use with no resulting pregnancy even if you weren't actively trying to become pregnant?
*Is your period less than three days or more than seven days?
*Do you bleed between periods?
There are other questions to ask as well if you are trying to become pregnant and it's not happening.
Just as importantly, being aware of these issues will help you should you decide to become pregnant in the future.
Knowing your own body is your responsibility. No one else can track these types of things for you. Being aware of how your body is functioning can alert you so that if something is wrong, you can address it with a physician and get help.
We all need reminders. Here's mine to you for today.
Tracking Your Period: Why It Matters
Track your period. Write down each month when you start menstruation. That's day one. Next month, do the same. Then count the day's in-between. That will tell you how long your cycle was.
And repeat.
Make this part of your routine, just like brushing your teeth or showering. While it might not be important to you right now, by keeping track, you will have important and significant information should you ever need it.
I hope if you are reading this that you never have a problem becoming pregnant when you want to. If you do, and you are keeping track of your cycle, you will be able to give your doctor information that will help you in your own diagnosis.
We get these beautiful bodies all our lives. Understanding how they work and keeping track of our cycles is a simple way to honor that.
Follow Lisa on Google+
About Lisa Rosenthal
Lisa has over thirty years of experience in the fertility field. After her personal infertility journey, she felt dissatisfied with the lack of comprehensive services available to support her. She was determined to help others undergoing fertility treatment. Lisa has been with RMACT for eleven years and serves as Patient Advocate and the Strategic Content Lead.
Lisa is the teacher and founder of Fertile Yoga, a program designed to support men and women on their quest for their families through gentle movement and meditation.
Lisa's true passion is supporting patients getting into treatment, being able to stay in treatment and staying whole and complete throughout the process. Lisa is also a Certified Grief Recovery Specialist, which is helpful in her work with fertility patients.
Her experience also includes working with RESOLVE: The National Infertility Association and The American Fertility Association (now Path2Parenthood), where she was Educational Coordinator, Conference Director and Assistant Executive Director.