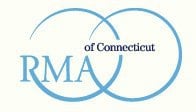 Bleeding in Pregnancy-CT Fertility Specialist Cynthia Murdock Speaks Out
pregnancy | Feelings | Bleeding | Miscarriage | RMACT Doctors
Bleeding in Pregnancy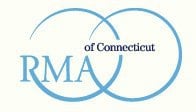 Some subjects don't change quickly, or even look as though they are changing very much at all. Especially feelings. Medical treatments change constantly and sometimes very rapidly. Feelings tend to lag behind.
One thing that hasn't changed in the twenty-five years that I have been participating in the infertility/fertility community is early bleeding in pregnancy. It still happens. It still happens often.
And I think it's safe to say that most, if not almost all of us, panic when we see the blood. There are women out there who do not panic and if you are one of them, so happy that you meet this type of situation with calm and equanimity. Would love to know how you have achieved that sense of serenity in your life, please share.
For a lot of us, panic is a very common reaction to seeing any blood, staining or spotting. You may not feel it. You may feel it very strongly. That sense that the pregnancy you have worked so hard for is slipping away. That a miscarriage is imminent. And that there is nothing that you can do.
Dr. Cynthia Murdock, award winning board certified reproductive endocrinologist at RMACT, and Castle Connolly Top Doctor in the field of Reproductive Endocrinology and Infertility, talks to us here about what to expect if you are experiencing bleeding in your pregnancy. ~ Lisa Rosenthal
CT Fertility Specialist Speaks Out
If I had to choose one single problem which causes the most
stress and anxiety among our patients, I would say that it is bleeding in early pregnancy. The official medical terminology for this is first trimester bleeding. Nothing is worse than working so hard to achieve a pregnancy only to discover that you are bleeding. The first thought that enters everyone's mind is "I am losing this pregnancy".
All bleeding should be evaluated with a blood test to check estrogen and progesterone levels, and an ultrasound to rule out any bleeding in the uterus. Most often when the bleeding is light we may not find a reason for the bleeding, but luckily most light bleeding episodes are limited to 1-2 days. Common recommendations are abstinence from sexual intercourse. In some cases of heavy bleeding we may ask you to decrease your activity level, but there is no evidence that this will prevent a miscarriage.
Luckily we have some positive news on this front. First of all, approximately 25% of all women have bleeding in the first trimester of pregnancy. A recent large study of over 4,000 women revealed that of the 25% of women who have bleeding, only 8% have heavy bleeding (defined as more than a normal menstrual bleed). The majority of women (92%) who have bleeding, have only light bleeding (less than a menstrual period) or spotting. The good news is that women with only light bleeding or spotting are at no increased risk for a pregnancy loss. The not-so-good news is that women who experience heavy bleeding have a 3-fold increase in the risk of miscarriage. The most important messages that we can take home from this study are that first trimester bleeding is common, and that greater than 90% of women with first trimester bleeding are at no increased risk for a miscarriage.
Remember bleeding is common, but luckily most of the time it poses no risk to the pregnancy. Call your nurse so you can be evaluated but don't panic!
About Dr. Cynthia Murdock
Dr. Murdock earned a BA in biology at Cornell University and an MD at Creighton University School of Medicine where she graduated magna cum laude. She completed her residency at Creighton University Medical Center where she was named Berlex Best Teaching Resident. In 2003 she completed a fellowship in Reproductive Endocrinology and Infertility at the National Institutes of Health.
An experienced researcher, Dr. Murdock has contributed to numerous peer-reviewed studies and presented at several of the most prestigious conferences in the field of reproductive medicine. The focus of much of her research has been on estrogen receptors, hypothalamic neuron function, and precocious puberty.
Dr. Murdock is a member of the American Society for Reproductive Medicine and the Society for Reproductive Endocrinology and Infertility, as well as a Fellow of the American College of Obstetrics and Gynecology.
Dr. Murdock was previously an assistant clinical professor at Creighton University School of Medicine and a staff physician with Reproductive Health Specialists at Nebraska Methodist Hospital. She has also served as an Assistant Professor of OB-GYN at the National Naval Medical Center and Walter Reed Army Medical Center.
Dr. Murdock is now a staff physician and a fertility specialist in Reproductive Medicine at RMACT. She is board-certified in Obstetrics and Gynecology and in Reproductive Endocrinology and Infertility.
Follow Lisa on Google+
About Lisa Rosenthal
Lisa has over thirty years of experience in the fertility field. After her personal infertility journey, she felt dissatisfied with the lack of comprehensive services available to support her. She was determined to help others undergoing fertility treatment. Lisa has been with RMACT for eleven years and serves as Patient Advocate and the Strategic Content Lead.
Lisa is the teacher and founder of Fertile Yoga, a program designed to support men and women on their quest for their families through gentle movement and meditation.
Lisa's true passion is supporting patients getting into treatment, being able to stay in treatment and staying whole and complete throughout the process. Lisa is also a Certified Grief Recovery Specialist, which is helpful in her work with fertility patients.
Her experience also includes working with RESOLVE: The National Infertility Association and The American Fertility Association (now Path2Parenthood), where she was Educational Coordinator, Conference Director and Assistant Executive Director.