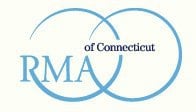 Meet Dr. Spencer Richlin - CT Fertility Practice's Surgical Director
reproductive endocrinologist | RMACT Team | Single Female | RMACT Doctors
CT Fertility Practice's Surgical Director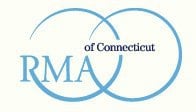 Last week, you met Dr. Mark Leondires, Medical Director of RMACT. Today, it's time to meet Dr. Spencer Richlin, Surgical Director of RMACT. Dr. Richlin is a guiding force at RMACT and beloved by his patients. Read below about his awards, they are numerous.
Dr. Richlin believes deeply in the team approach and making sure that his patients feel supported and know that he cares. Something that many people don't know about him: he will often make phone calls directly to his patients when he knows that they are disappointed or upset.
Read on to hear more about Dr. Richlin. He has a new program that he's been working on dilligently with Tally Jacobs, a RMACT team member. Single Mom's to Be will be launched soon. Dr. Richlin has put a lot of time, energy and thought into this program, after seeing the need for it in our practice. Enjoy! ~Lisa Rosenthal
Dr. Spencer Richlin, Partner in Reproductive Endocrinology at RMACT
Dr. Spencer Richlin is Surgical Director and a Partner in reproductive endocrinology at Reproductive Medicine Associates of Connecticut (RMACT). In addition, he is Division Chief of Reproductive Endocrinology at Norwalk Hospital. Dr. Richlin is Board Certified in both Reproductive Endocrinology and Obstetrics / Gynecology.
Board-Certified Reproductive Endocrinologist: Infertility Specialist | Connecticut & New York
Dr. Richlin has been with RMACT since 2004. Before this, he served on the faculty of Loma Linda University School of Medicine, in California, as a Clinical Assistant Professor of Gynecology and Obstetrics. He is a member of both the American College of Obstetrics and Gynecology and of the American Society for Reproductive Medicine.
Dr. Richlin has published numerous abstracts, articles and book chapters, and is the lead author of the IVF section in Danforth's Obstetrics and Gynecology, 9th Edition. He coauthored with Dr Leondires the "Infertility" chapter in the text "Avoiding Common Errors in Obstetrics and Gynecology. This text was released in 2011. Dr. Richlin received his undergraduate degree in psychology from The University of California at Berkeley, and his medical degree from the University of Southern California's Keck School of Medicine. He completed two internships, in Emergency Medicine and Obstetrics.
Dr. Richlin served his residency at The Stamford Hospital in Stamford Connecticut from 1995-1999, where he was named Berlex Best Teaching Resident. He then completed his subspecialty fellowship in reproductive endocrinology and fertility at Emory University's School of Medicine in Georgia.
Dr. Richlin is a 2011 US News Top Doctor and a Castle Connolly 2011 New York Metro Top Doctor. In addition, he was voted by his peer's as one of the 2013 Castle Connolly Top Doctors in Reproductive Endocrinology and Infertility in Fairfield County. Dr. Richlin is a writing member of The American College of Obstetrics and Gynecology PROLOG Seventh Edition for Reproductive Endocrinology And Infertility. The group has been meeting in Washington D.C. over the last year. Release will be in 2014. PROLOG is a personal study resource for the practicing obstetrician-gynecologist. It is used as a study tool , reference guide and a way of obtaining up-to-date information in the specialty of reproductive medicine. Contact us to book an appointment with reproductive endocrinologist and infertility specialist Dr. Spencer Richlin in Connecticut, or New York.

A Welcome to 'Single Moms to Be' from Dr. Richlin
Last, but not least, Dr. Richlin, with the full support of the RMACT team, has headed the "Single Moms to Be" program, complete with a new website to be launched later this month. He's very excited about being able to support this very special group of patients, in the way that they need most. Here's what he has to say about it:
Welcome to Single Moms to Be!
Whether you are just starting to consider having a baby or are already mom, Single Moms to Be was created to provide support through our fertility practice, resources and community. Single Moms to Be is in partnership with Reproductive Medicine Associates of Connecticut (RMACT), which is the leading fertility practice in Fairfield County.
The inspiration for Single Moms to Be came from patients. During the past 15 years, I have worked with many single women who have chosen to start their families on their terms, on their own. Each of these women was an inspiration to me, and their experiences have impacted the kind of doctor that I want to be.
At RMACT, our goal is to help women become moms, not simply to help them have a baby. Because of this, we have dedicated a team to working with single women. Each layer of our professional care, including a patient navigator, nurses and counselors, are in place to help make this a positive, informed experience.
In addition to the RMACT team, we have developed a new website to be a resource and to help foster a community. We have real moms who have gone through this experience ready to answer your questions; submit your questions on the Moms To Moms page.
SingleMomsToBe.com will provide information for women at three stages of becoming a mom:
- At the onset, when women need to know how to physically and mentally prepare themselves for motherhood and fertility treatment
- During treatment, when questions arise about treatment options and how to attain donor sperm
- After the baby comes home, when new moms benefit from a community of single moms by choice
Good luck to you on your journey to becoming a mom!
~Spencer Richlin, MD
Next week, I will have the honor and privilege to write about Dr. Joshua Hurwitz, another partner in the RMACT family.
Follow Lisa on Google+
About Lisa Rosenthal
Lisa has over thirty years of experience in the fertility field. After her personal infertility journey, she felt dissatisfied with the lack of comprehensive services available to support her. She was determined to help others undergoing fertility treatment. Lisa has been with RMACT for eleven years and serves as Patient Advocate and the Strategic Content Lead.
Lisa is the teacher and founder of Fertile Yoga, a program designed to support men and women on their quest for their families through gentle movement and meditation.
Lisa's true passion is supporting patients getting into treatment, being able to stay in treatment and staying whole and complete throughout the process. Lisa is also a Certified Grief Recovery Specialist, which is helpful in her work with fertility patients.
Her experience also includes working with RESOLVE: The National Infertility Association and The American Fertility Association (now Path2Parenthood), where she was Educational Coordinator, Conference Director and Assistant Executive Director.