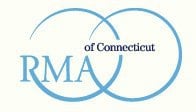 Meet Our Reproductive Endocrinologist and CT Fertility Specialist
Our Reproductive Endocrinologist and CT Fertility Specialist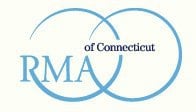 A new year. A new opportunity to introduce the medical team at Reproductive Medicine Associates of Connecticut (RMACT). We have the best of the best: five award-winning, board-certified reproductive endocrinologists. They are excellent in both their clinical expertise as well as their understanding of the stress that their patients are under. Wonderful doctors as well as wonderful human beings. Each week for the next five weeks, I'll share with you who they are.
Drum roll please. Introducing Dr. Mark P. Leondires, Medical Director and lead infertility doctor with Reproductive Medicine Associates of Connecticut (RMACT), is board-certified in both Obstetrics and Gynecology and Reproductive Endocrinology and Infertility. ~Lisa Rosenthal
Board-Certified Reproductive Endocrinologist: CT Infertility Doctor
Among Dr. Leondires' accolades, he was chosen by his peers as a Castle Connelly Regional Top Doctor for his work in the field of reproductive endocrinology and infertility. He was also selected in 2012 and 2013 for Best Doctors in America, a database of the country's top five percent of physicians, as chosen through a peer-review process.
Prior to joining RMACT, he most recently served as the Director of Assisted Reproductive Technologies at the Combined Federal Program for Reproductive Endocrinology. While under his direction, the ART Program was one of the most successful in the Washington DC area and in the top tenth percentile nationally. During this time he was an Assistant Professor at the Uniformed Services University of Health Sciences and clinical faculty for the Combined Fellowship in Reproductive Endocrinology. His professional society memberships include the Society of Reproductive Endocrinologists, the American College of Obstetrics and Gynecology, and the American Society for Reproductive Medicine.
He received his undergraduate degree in biochemistry and history from Colby College in Waterville, Maine. He earned his medical degree from the University of Vermont College of Medicine in Burlington, Vermont. He completed his residency in Obstetrics and Gynecology at Maine Medical Center in Portland, Maine, which was followed by a fellowship in Reproductive Endocrinology and Infertility at the National Institutes of Health in Bethesda, Maryland.
Along with numerous teaching and research activities, Dr. Leondires has published numerous articles in professional medical journals, as well as abstracts, articles and book chapters.
His research interests include IVF, endometriosis, polycystic ovarian syndrome, the role of hormones in brain function, and reduction in higher-order multiple gestations.
A few words from Dr. Leondires on his award, our launching the RMACT website in Spanish and on his involvment with GayParentstoBe, an RMACT website:
"I'm honored that my peers have named me a Top Doctor," says Dr. Leondires, who is Board Certified in both Reproductive Endocrinology and Obstetrics and Gynecology. "This is an exciting time to be in the fertility field because there have been impressive advances, particularly in the past 10 years. It has been a privilege to bring those advances to my patients, as well as the hope that comes with these scientific advances to help them succeed in their dream of having children."
"For many of our patients, online research is their first step to learning about infertility and to making a plan for starting a family," says Dr. Mark Leondires, Medical Director of RMACT. "We hope that this website can help Spanish-speaking patients understand their options and help them feel less isolated. It is important for patients to have a firm understanding of their diagnosis and to feel confident in their treatment plan."
"I am proud to share my opinions and expertise as both a dad and a physician at a larger fertility center. I hope to offer to insights, support, and professional expertise to the LGBT community," says Dr. Mark Leondires, a board-certified reproductive endocrinologist. "As a father and husband, I want to share the joy of being a parent with others in the LGBT community. While it was a hurdle to get started, the rewards are boundless. I hope to use my experience as a fertility doctor to help others understand their medical options when it comes to LGBT family building."
Contact us to book an appointment with RMACT lead infertility specialist Dr. Leondires in our Connecticut or New York fertility centers.
Follow Lisa on Google+
About Lisa Rosenthal
Lisa has over thirty years of experience in the fertility field. After her personal infertility journey, she felt dissatisfied with the lack of comprehensive services available to support her. She was determined to help others undergoing fertility treatment. Lisa has been with RMACT for eleven years and serves as Patient Advocate and the Strategic Content Lead.
Lisa is the teacher and founder of Fertile Yoga, a program designed to support men and women on their quest for their families through gentle movement and meditation.
Lisa's true passion is supporting patients getting into treatment, being able to stay in treatment and staying whole and complete throughout the process. Lisa is also a Certified Grief Recovery Specialist, which is helpful in her work with fertility patients.
Her experience also includes working with RESOLVE: The National Infertility Association and The American Fertility Association (now Path2Parenthood), where she was Educational Coordinator, Conference Director and Assistant Executive Director.