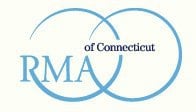 CT Fertility Program Inside Email from Dr. Mark Leondires, Shared
RMACT | Fertility clinic | RMACT Team | Support | RMACT Doctors
A Love Letter to CT Fertility Program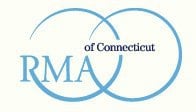 Every so often I write a love letter to CT fertility program, RMACT. Here's why.
They are a fertility program with a tremendous amount of heart, integrity and compassion. They, we, put the patient first. We consider your medical needs, your emotional needs, and yes, your spiritual needs. We do not see you as a walking infertility diagnosis. We see you as a whole and complete human being. I see that every day at RMACT. I hear about it when Fertile Yoga students mention their nurses calling them back at 6:45 PM on a Saturday night or one of our five board certified reproductive endocrinologists going the extra mile to explain the results of a test that is troubling you. I feel it when I see the love that is expressed by our patients talking about the time and care that our patient navigators took in walking them through a difficult process.
When I got the following email from Dr. Mark Leondires, Medical Director at Reproductive Medicine Associates, I was struck by his concern for his patients, which prompted me to respond and ask him if I could use it here, on PathtoFertility.
Of course he said yes.
So here we have an internal email, shared with permission with you. An email that was prompted by his concern with a patient that he had just seen.
I added a comma or two. Otherwise, this email is being published as it was sent to the RMACT staff.
Not too often you get an inside view. Enjoy! ~ Lisa Rosenthal
* * * * * * * * * * *
Inside Letter from Dr. Leondires on Infertility Support Services

To all,
We are so happy that Melissa Kelleher has joined us. As a social worker, she is in a position to be helpful to patients who are in need of emotional support, a hand to hold, or as a sounding board for their anxiety, or other mental health support needs.
We are also able to have many patients be seen under their insurance plan. This should dramatically increase the utilization of mental health support services by our patients, I hope. We should all recognize that having the availability to talk to a mental health professional covered by your insurance plan is a great opportunity to get more of our patients the support and help that they need, without them having to undergo more out of pocket expenses.
I encourage all of you to consider referring many types of patients to Melissa to be seen. These patients could include:
Infertility patients who are struggling with the process
Recurrent pregnancy loss patients who need extra support
Newly diagnosed cancer patients accessing fertility preservation
Polycystic ovarian syndrome patients dealing with their diagnoses
Patients being seen for weight loss in need of extra support
Patients considering using donor sperm
Patients considering using donor egg
Patients considering any aspect of third party reproduction
With Melissa we have an expanded complement of mental health counseling services available to our patients. Melissa works 4 days per week in Norwalk, Danbury, and Trumbull, which is awesome.
I am so excited to offer expanded mental health and support services on insurance platforms and strongly encourage all referrals. Dr. Tuttle continues to be a integral part of our practice and will continue screening egg donors, carriers, and providing psychological support counseling and services. I know they will work together to be able to get more of our patients the help they need.
Let's all try to get our patients the mental health support services that they need. If you are struggling as to how to make or whether to make the referral please talk to Melissa or Lisa so they can help you.
Happy Holidays to all and let's have a GREAT New Year!
Mark
Mark Leondires, MD
Medical Director
RMA of Connecticut
Follow Lisa on Google+
About Lisa Rosenthal
Lisa has over thirty years of experience in the fertility field. After her personal infertility journey, she felt dissatisfied with the lack of comprehensive services available to support her. She was determined to help others undergoing fertility treatment. Lisa has been with RMACT for eleven years and serves as Patient Advocate and the Strategic Content Lead.
Lisa is the teacher and founder of Fertile Yoga, a program designed to support men and women on their quest for their families through gentle movement and meditation.
Lisa's true passion is supporting patients getting into treatment, being able to stay in treatment and staying whole and complete throughout the process. Lisa is also a Certified Grief Recovery Specialist, which is helpful in her work with fertility patients.
Her experience also includes working with RESOLVE: The National Infertility Association and The American Fertility Association (now Path2Parenthood), where she was Educational Coordinator, Conference Director and Assistant Executive Director.