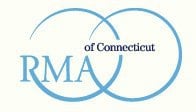 New Opportunity Plans at RMACT - Find Out Why You're Not Conceiving
Not Conceiving? Fertility Consultations Now More Affordable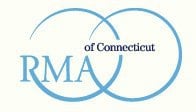 One of the biggest reasons that we don't come in for fertility treatment is the cost. It's really that simple. It becomes buried, sometimes under layers of fear, anxiety or frustration. Men and women spend lots more time trying to conceive than they should; apprehensive about what it will mean to come into a board certified reproductive endocrinologist's office for a consultation.
It is recommended that a woman under the age of 35 years old tries to conceive for one year without help. For a woman over the age of 35, it's recommended that she try for only six months.
We're dedicated at RMACT to make it possible for you to investigate why you are not becoming pregnant. We are adding to our Opportunity Plan packages so that you can come in for a consultation and find out what's going on. More specifically, why aren't you getting pregnant? Read below for details. ~ Lisa Rosenthal
Plans to Make Fertility Treatment Costs More Accessible
Reproductive Medicine Associates of Connecticut (RMACT) is launching two new financial packages for infertility patients: Fertility Consultation Opportunity Plan and Fertility Work-up Opportunity Plan. Like the Connecticut fertility practices' other Opportunity Plans, these packages have a flat rate and strive to make the fertility treatment costs more accessible.
"When we see a new couple who is struggling to get pregnant, they typically feel less overwhelmed and more focused after they have had a chance to meet with us," says Dr. Mark Leondires, medical director for RMACT. "We want to bring that same hope to patients without insurance. These two new Opportunity Plans are designed to give couples one less hurdle in their path to having a family."
The Fertility Consultation Opportunity Plan includes an initial discussion with one of RMACT's five Board Certified reproductive endocrinologists about a couple's fertility and assisted reproductive technology (ART). The consultation includes a review of the patients' full medical history, previous records review, and a discussion about their next steps.
The second package, called the Fertility Work-up Opportunity Plan, allows patients to pay a flat fee for diagnostic testing that will help determine their individualized treatment plans. The diagnostic testing includes:
- Day 3 Blood work (Estradiol, FS, LH, Progesterone)
- Baseline Hormone testing (TSH, Prolactin)
- Uterine evaluation (Sonohysterogram or HSG)
- Mid-cycle Ultrasound
- Follow up consultation with a doctor after testing is completed
Male partners can have a semen analysis for an additional fee.
Cost of Infertility Treatment: Creating Access and Easing Stress
These are the latest two Opportunity Plans offered by RMACT. The other Opportunity Plans that RMACT offers are financial packages for In Vitro Fertilization (IVF), Intrauterine Insemination (IUI), Surrogacy, and Donor Egg. The goal with each of these plans to help patients by making the cost of infertility treatment accessible to anyone without insurance coverage, as well to help ease the stress during treatment.
Lisa Rosenthal's Google+
About Lisa Rosenthal
Lisa has over thirty years of experience in the fertility field. After her personal infertility journey, she felt dissatisfied with the lack of comprehensive services available to support her. She was determined to help others undergoing fertility treatment. Lisa has been with RMACT for eleven years and serves as Patient Advocate and the Strategic Content Lead.
Lisa is the teacher and founder of Fertile Yoga, a program designed to support men and women on their quest for their families through gentle movement and meditation.
Lisa's true passion is supporting patients getting into treatment, being able to stay in treatment and staying whole and complete throughout the process. Lisa is also a Certified Grief Recovery Specialist, which is helpful in her work with fertility patients.
Her experience also includes working with RESOLVE: The National Infertility Association and The American Fertility Association (now Path2Parenthood), where she was Educational Coordinator, Conference Director and Assistant Executive Director.