Fertility Treatment-Staying On the Same Side-Getting Help When Needed
Staying On the Same Side During Fertility Treatment
There are lots of ways to say what is in your heart.
You can start with something lovely and loving.
You can start with no.
You can start with discomfort or ease or anything in between.
It's not always easy to say something you feel strongly about. Or at least it's not always easy to say it in a kind way.
What happens when you and your partner aren't on the same page about fertility treatment? Are you in a safe place emotionally to say how you feel about it? Can you hear what your partner has to say?
It's possible that hearing one another becomes convulted and murky. The more strongly you feel about your own position, the less likely you are to be able to hear your partner's.
Clearing space between the two of you can sometimes remind you that you are a team. That you have the same goal: to have a child. Even if you don't agree on how to achieve that goal or how far you are willing to go, you need to stay on the same side. It's amazing how much worse and how much lonlier you can feel when you see your partner as an opponent.
And what a relief and powerful feeling it can be when you see your partner as an ally, even an advocate.
Finding ways of talking to one another is a crucial step. Recognizing your feeling but not necessarily being commited to a specific option or path is also tremendously helpful.
When this is not working, time to get some help!
Infertility Support Resources
We have wonderful infertility support resources here at RMACT. Peer support through Ladies Night In with Carrie Van Steen and myself. (Starting in Trumbull next month, November 20.)
Peer support is great, I love it, it helped me through some very rough times. There are times though, when trying to find your way, even with a supportive and loving community, that more help is needed.
Meet Lisa Tuttle, PhD and Melissa Kelleher, LCSW. Two mental health professionals with decades in the field of infertility. They are compassionate and knowledgable and can help you find your way even when that may seem impossible.
Please don't worry if your partner will not agree to go see either Lisa or Melissa. Go yourself. That may seem besides the point if there is a problem agreeing on fertility treatment options. If your partner isn't comfortable going, accept that and go yourself. What you learn, the relief that you will find will soothe and comfort you.
Lisa Tuttle, PhD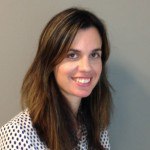 It may even allow you to reach out to your partner in a way that will eventually help him/her into Lisa's or Melissa's office.

Even if it doesn't, you will feel better. You will be able to see more clearly. You will discover that there are ways for you to make your way through fertility treatment and not feel like you're disappearing.
Melissa Kelleher, LCSW
What You Deserve: A Rare Guarantee
You deserve this. I don't make many guarantees on this blog. In almost four years of writing PathtoFertility, I've made very few promises. I'm ready to make this one.
You deserve to feel better, to feel supported, to know that what you're going through is normal and even expected. This, I guarantee.
I also guarantee that seeing Lisa or Melissa can help get you to a healthier and saner feeling place.
Consider it if you are in pain. You can find your way out.
You just need a little help.
Lisa Rosenthal's Google+
About Lisa Rosenthal
Lisa has over thirty years of experience in the fertility field. After her personal infertility journey, she felt dissatisfied with the lack of comprehensive services available to support her. She was determined to help others undergoing fertility treatment. Lisa has been with RMACT for eleven years and serves as Patient Advocate and the Strategic Content Lead.
Lisa is the teacher and founder of Fertile Yoga, a program designed to support men and women on their quest for their families through gentle movement and meditation.
Lisa's true passion is supporting patients getting into treatment, being able to stay in treatment and staying whole and complete throughout the process. Lisa is also a Certified Grief Recovery Specialist, which is helpful in her work with fertility patients.
Her experience also includes working with RESOLVE: The National Infertility Association and The American Fertility Association (now Path2Parenthood), where she was Educational Coordinator, Conference Director and Assistant Executive Director.