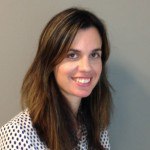 PCOS Doesn't End in September - Comments from RMACT's PCOS Team
PCOS Awareness Year-Round
September is PCOS Awareness Month. Ah, but if PCOS would disappear for the other eleven months. What would it be like to only have to deal with this disorder for one month a year?
We will never know. PCOS is a lifelong condition. The news that can make you smile about it is that there is much you can take into your own hands. While not every symptom and aspect of this disorder is treatable through diet and exercise, many absolutely are. This is a powerful statement. You can treat this disorder with many simple tools that are at your disposal every day.
It's about choice. While you did not choose PCOS, it is a disorder in which your choices make a very big difference.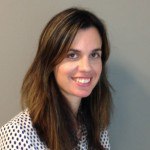 Melissa Kelleher, LCSW, from RMACT's team on PCOS, shares her thoughts about responding rather than reacting to the news that you have or may have PCOS. Below that, Eloise Downs, RN, tells us of a few favorite and reliable websites to investigate for help and support.
Read on to hear what a few of our RMACT PCOS members have to say about it. ~Lisa Rosenthal
Coping Techniques for PCOS Diagnosis

When you are first diagnosed with PCOS (polycystic ovarian syndrome), it can be overwhelming. Fortunately, there are ways that you can deal with it and feel that you are able to take some control back. PCOS will not go away completely but by developing some coping techniques it will become more manageable and you will get to a point where it is not a constant source of stress. Here are a few tips:
Be an ACTIVE participant in your treatment
Remember that it takes time for medical treatments to work
Utilize coping strategies that will reduce your feelings of stress. Explore different ways until you find one (or a few) that work best. Here are a few examples:

write in a journal
start a blog
speak to family or friends
learn and utilize relaxation techniques
visit message boards/websites to connect with others with PCOS
join a peer support group
do things that will help improve your self-esteem

eat healthy foods
set up an exercise plan
do something special for yourself that makes you feel good
if necessary, seek individual counseling to help deal with feelings related to PCOS
and then, one day…

Be an inspiration to others with PCOS!
~Melissa Kelleher, LCSW
PCOS Support Resources
Eloise Downs, our wonderful Registered Nurse on the PCOS team, has this to add for PCOS support:
The following are a few of my favorite resources for patients, parents or anyone suspecting that they may have PCOS:
www.Pcosnutrition.com – great PCOS nutrition website.
www.managingpcos.org.au - an Australian website. The group behind this website developed and documented evidence-based guidelines for PCOS; we heard the leading physician speak at the NIH conference.
www.youngwomenshealth.org/pcosinfo.html - good resource for teens with PCOS to see a well rounded view of this very common endocrine disorder.
PCOS is best treated as early as possible, when symptoms first appear. Please let us know if we can help you in any way, including answering questions right here on PathtoFertility.
Lisa Rosenthal's Google+
About Lisa Rosenthal
Lisa has over thirty years of experience in the fertility field. After her personal infertility journey, she felt dissatisfied with the lack of comprehensive services available to support her. She was determined to help others undergoing fertility treatment. Lisa has been with RMACT for eleven years and serves as Patient Advocate and the Strategic Content Lead.
Lisa is the teacher and founder of Fertile Yoga, a program designed to support men and women on their quest for their families through gentle movement and meditation.
Lisa's true passion is supporting patients getting into treatment, being able to stay in treatment and staying whole and complete throughout the process. Lisa is also a Certified Grief Recovery Specialist, which is helpful in her work with fertility patients.
Her experience also includes working with RESOLVE: The National Infertility Association and The American Fertility Association (now Path2Parenthood), where she was Educational Coordinator, Conference Director and Assistant Executive Director.